Game 1 of the NBA Finals begins, after a lengthy respite, tonight as the Cleveland Cavaliers visit Oakland to take on the Golden State Warriors. The series finishes up, should the teams go seven in the 2-2-1-1-1 format, on June 19.
This isn't Celtics-Lakers. Golden State last won an NBA Championship in the first year of the Ford presidency. Cleveland last won a championship—in any major professional sport—more than a half-century ago. When the Cleveland Browns shut out the Baltimore Colts right after Christmas in 1964, "I Feel Fine" by The Beatles topped the pop charts and My Fair Lady ruled the box office. That's a really long time ago, a really, really long time to go without a championship.
Both teams feature unheralded rookie NBA coaches and superstar players. As LeBron James overruling a David Blatt play call earlier this season demonstrates, the players run the show in the NBA. This isn't the NFL, where the coaches command obedience and gain the glory. It's not a vanilla, frowny-face, Bill Belichick, "It is what it is" league. The NBA emits a Jackie Moon vibe. Everybody Love Everybody.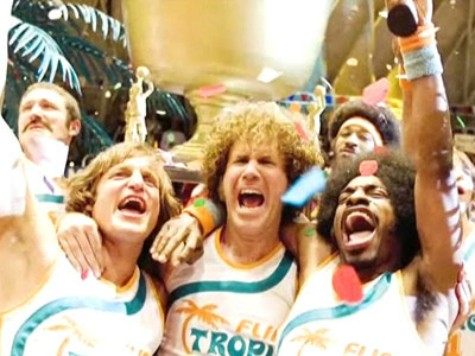 It's Oakland (#2 Most Dangerous City) versus Cleveland (#5 Most Dangerous City). It's also Akron versus Akron. A city of just under 200,000 people sends its two most famous sons against one another in the Finals. Steph Curry, the current NBA MVP, and LeBron James, the four-time NBA MVP, lead the Warriors and Cavaliers, respectively. "I went back to Ohio," The Pretenders sang. "But my city was gone." Steph Curry and LeBron and Chrissie Hynde left. Akron's still on the map.
Vegas saw Cleveland as the preseason favorite. Vegas sees Golden State as the pre-Finals favorite. After compiling the most regular season wins in almost a decade, Golden State enjoys 5/12 odds heading into the Finals. The Cavaliers, who lost Kevin Love for the playoffs and appeared with him as a parts-greater-than-the-whole team, enter tonight facing 2/1 odds. That's about where they started the season. Last fall, Golden State, after losing their coach after losing to the embattled Los Angeles Clippers in the first round of the playoffs, faced 25-1 odds. Now you lay down more money than you win on the Warriors. A 67-15 record will have that effect on a bookie.
Like the World Series, the NBA thinks nighttime the right time for the Finals. Five of the seven games start at 9 p.m. Eastern (the other two begin at 8 p.m.). Four of those five 9 p.m. games fall on a school night. The NBA isn't fantastic if you're in fourth grade.