Bas Rutten didn't want to fight in the UFC when he saw the new promotion's nearly no-holds-barred tournament in 1994.
"I didn't think it was a healthy thing," he explained on a UFC conference call earlier this week. "I didn't think it was a smart thing." That's what most people on the receiving end of a Bas Rutten kick to the liver think. He pointed to the early lack of rules governing conduct as a barrier keeping him from involvement.  The Dutch striker pointed to "a lot of these crazy guys" who knock out opponents and and then keep hitting them. The evolution of rules empowering referees made him rethink his stance and ultimately compete under the promotion's banner twice. "If there's a referee," he explained, "that's a different story."
Breitbart Sports asked former UFC greats Rutten, Matt Hughes, and Frank Trigg what current fighters, despite the evolution in the sport since their heyday, remind them of themselves on the conference call for their induction this weekend into the promotion's Hall of Fame.
Former heavyweight and light heavyweight Rutten named two featherweights. "Jose Aldo, Mark Hominick," the Dutch kickboxer offered, "just because of the striking." Hominick retired in 2012, around the same time that welterweight Duane Ludwig, a fighter that Rutten subsequently named, called it a career. Aldo, the reigning featherweight champion withdrew from this weekend's UFC 189 bout with Conor McGregor after breaking a rib. El Guapo, who boasts a neck crank named for him, added that despite his reputation as a striker, his formidable submission game gives him great pride. "When people see me they don't look at the fifteen submissions, they look at the ten knockouts. For some reason, I'm still a striker."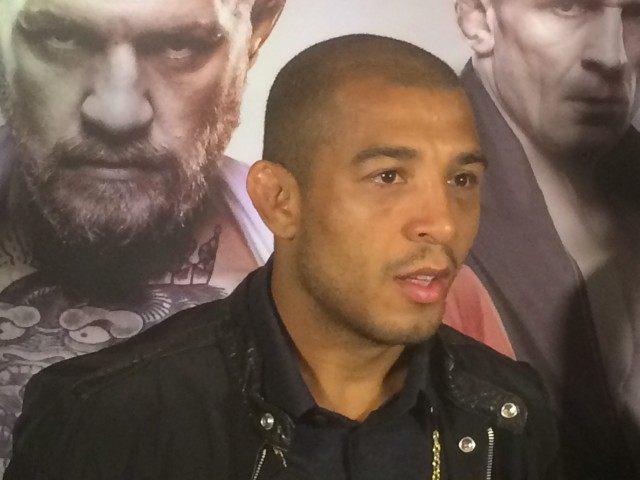 Matt Hughes, who owns victories over Georges St. Pierre, BJ Penn, Royce Gracie, Sean Sherk, and Matt Serra, struggled for an answer before naming another powerful welterweight wrestler. "Johny Hendricks is a big wrestler," he noted, "even if he doesn't use his wrestling like I do. He likes his big right hands."
Whereas Rutten emphasized the evolution in rules, Frank Trigg pointed to the evolution of the combatants. "The game has changed so much since I got out of it," Trigg explained to Breitbart Sports. "Everyone's so much more talented, they're so much more well-rounded." He says from an athletic standpoint, no one on the current roster makes him think that he watches himself in the Octagon. But "from a trash-talking standpoint," Irishman Conor McGregor does.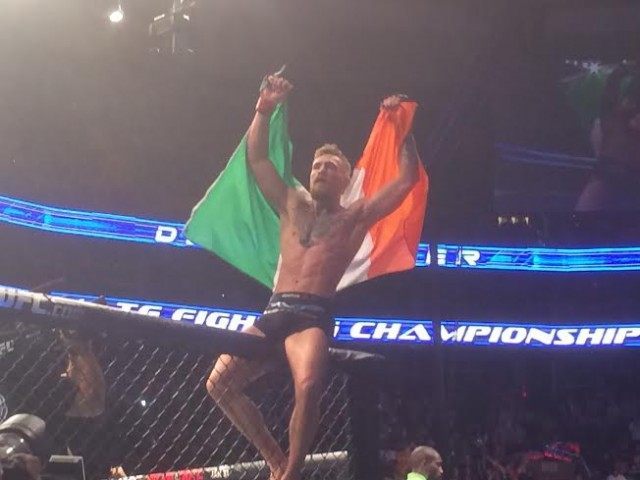 McGregor fights Chad Mendes for the interim featherweight title at UFC 189 this Saturday night. The UFC inducts Rutten, Hughes, Trigg, BJ Penn, and the late Jeff Blatnick into its Hall of Fame earlier that day. Hughes, already holding a spot in the Hall, enters again in the "fights" wing for his rematch with Trigg. Blatnick, a 1984 Olympic gold medalist in wrestling who helped develop the rules for the UFC, joins the Hall of Fame as a "contributor."