Like a lot of foreigners working in America, Conor McGregor does not care for Donald Trump.
"Donald can shut his big, fat mouth," the UFC interim featherweight champion tells TMZ. "I don't give a f— about Donald Trump."
The millionaire's displeasure stems not from the billionaire's restrictionist immigration policies but because the Donald gloated after Holly Holm knocked Ronda Rousey senseless at UFC 193 in Australia.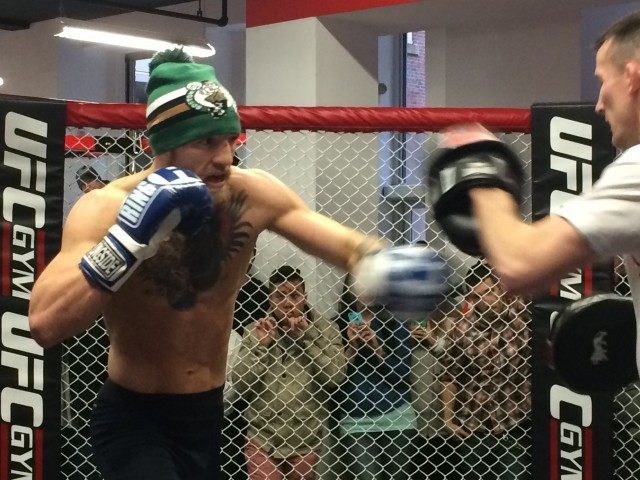 "Glad to see that @RondaRousey lost her championship fight last night," Trump tweeted after Rousey's defeat at the hands (and feet, especially the left one) of Holly Holm. Was soundly beaten – not a nice person!"
Trump initially touted Rousey as a celebrity who thought highly of him. But the former UFC 135-pound women's champion corrected the record, labelled herself less than thrilled with the idea of a reality-television star in the Oval Office, and endorsed socialist Bernie Sanders.
The mouthy and money-loving Irishman dismisses the mouthy and money-loving American's explanation that Rousey's disrespect of her opponent in refusing to touch gloves before the fight prompted his diss.
"It's easy for someone that's not in there to comment," McGregor maintains. "It's different when you are in there. The emotions are high. It is what it is. You either want to touch gloves or [you] don't. That means nothing."
Breitbart Sports asked McGregor in January about why he continued with verbal digs at opponent Dennis Siver after defeating him. "When we came face to face and it was time to fight, I put my hand out to touch the glove. I gave him that opportunity to just—'This is it, let's fight. If you can bring it, let's bring it.' I threw my glove out. He didn't respond. So, I said, 'F— it! You're the cheat.'"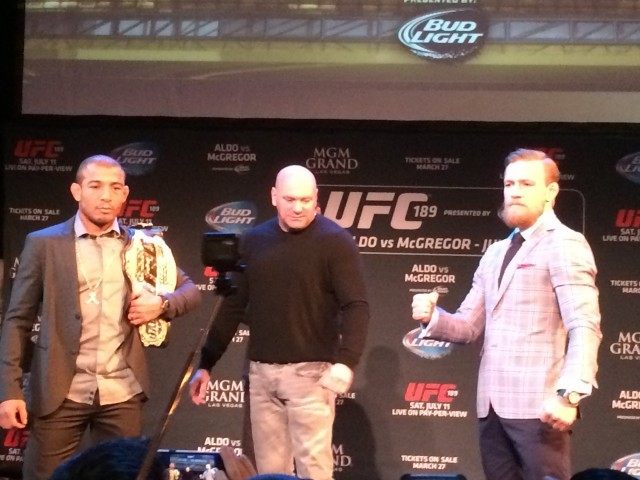 McGregor, who calls defeat "the secret ingredient to success," sees Ronda returning from a loss better than ever. The 18-2 striker returns on December 12 to take on Brazilian Jose Aldo at UFC 194.