In an interview with ESPN the Magazine Ronda Rousey reveals that Holly Holm put her out on her feet in the first round of their UFC 193 fight, that she wants a rematch, and that she won't switch trainers despite criticism of Edmond Tarverdyan from her mom.
But redemption lies far in the future. "It might be three to six months before I can eat an apple," Rousey confesses, "let alone take an impact."
The former UFC champion confirmed retirement if she falls short in the rematch.
Underdog Holm knocked out the previously unbeaten Rousey with a high kick to the jaw in the second round of their November fight. But before the coup de grace, the former boxing champion outclassed the Olympic bronze-medalist judoka. "I just feel so embarrassed," Rousey told ESPN. "How I fought after that is such an embarrassing representation of myself. I wasn't even f—ing there."
While Holm just enjoyed a parade held in her honor in her hometown of Albuquerque, Rousey struggled with getting out of bed, letting the light in through the blinds, taking a shower, venturing outside.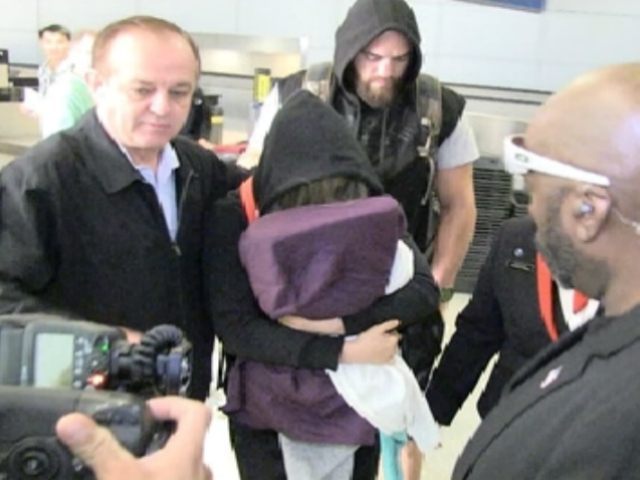 After hiding behind a purple pillow upon her return to LAX, Rousey says she shut off her phone, played video games, and devoured the unhealthy fare verboten during training camp. "I kind of just slept a lot and ate fast food," Rousey told ESPN's Ramona Shelburne. "First I was so sick I couldn't eat anything. Then I just slept and pooped in the woods. I used a whole roll of toilet paper in one day."
The former champ theorizes, "Physically, my body was refusing its own failures. It was, like, sick of itself. Expelling itself. Like all the skin came off my face. My whole body flushed it out."
Perhaps the most interesting revelation in the piece regards Rousey's mom, AnnMaria De Mars. She notes that she refused to go to Australia to watch her daughter fight out of a sense of foreboding. "I told Ronda I am not going to go because I love you more than winning," De Mars, who criticized her daughter's emphasis on striking to the detriment of her judo, told ESPN. "I did not think she was in the right place, and I couldn't pretend any longer that I thought she was."
Mother knows best.
Rousey plays the lead in the Roadhouse remake as she recovers. Talk of a biopic appears to have cooled in the wake of Holm's left foot impacting the right side of Rousey's face. The Preacher's Daughter may have shattered Rousey's confidence. But the betting public remains confident in Rowdy. She opened as a -160 favorite against Holm. That's not quite the -1,000 she opened at before their first fight. But it shows that many bettors still believe Rousey the better.
Worse than dishing out a beating, Holm showed Rousey as beatable. The Californian's aura of indestructibility intimidated opponents into losing the fight before entering the cage. Rousey needed a total of two minutes and ten seconds to defeat her previous four opponents. But after Holly Holm, like after Buster Douglas, everything changes. Riding high off her wins, the woman who made women's MMA lurks low after her defeat. At UFC 193, Rousey rose after falling. In the wake of the defeat, she again looks to show that she can get up after getting knocked down.
UFC President Dana White hopes for a Rousey return by July's UFC 200 card in Las Vegas. His former human ATM machine may require more of a respite before spitting out more cash.
"I need to come back," 135-pound fighter confesses to ESPN. "I need to beat this chick. Who knows if I'm going to pop my teeth out or break my jaw or rip my lip open. I have to f—ing do it."