UFC featherweight champion Conor McGregor announced his retirement from mixed-martial arts on Twitter Tuesday.
The announcement follows McGregor witnessing last week a Brazilian mixed-martial artist take a beating in the cage that led to his death. The 27-year-old posting the retirement tweet while in Iceland training struck some as a strange setting to call it quits, leading to speculation of a publicity stunt or a call of a UFC bluff on money.
I have decided to retire young.
Thanks for the cheese.
Catch ya's later.

— Conor McGregor (@TheNotoriousMMA) April 19, 2016
A shocking loss to Nate Diaz last month preceded the shocking announcement and a less shocking announcement by UFC President Dana White followed it explaining the organization's decision to pull McGregor from the UFC 200 main event. The featherweight champ refused to break camp in Iceland for UFC promotional events, which resulted in a beef with him and company higher-ups.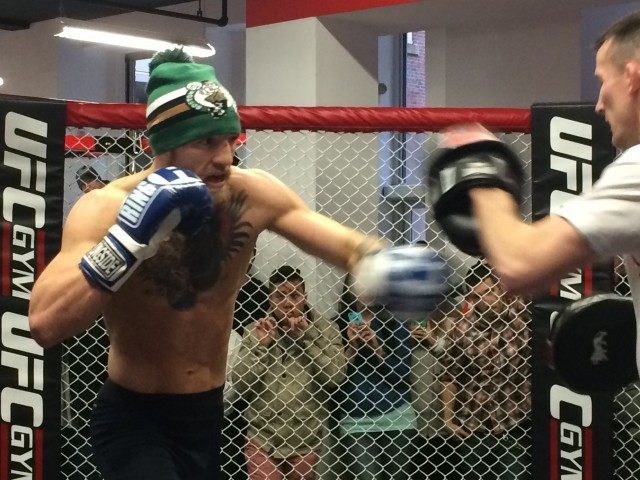 The UFC released a statement on the departure of their cash cow for other pastures:
UFC President Dana White announced Tuesday that UFC featherweight champion Conor McGregor has been pulled from his UFC 200 main event against Nate Diaz on July 9.

White revealed that the decision was made by the promotion after McGregor informed UFC officials that he would not participate in any promotional activities, including a commercial shoot and press conferences.

The UFC is currently working on a new main event for the card, which will take place at T-Mobile Arena in Las Vegas. Other bouts currently set for the event include two title fights, with Jose Aldo and Frankie Edgar battling for the interim featherweight title, and Miesha Tate defending her UFC women's bantamweight crown against Amanda Nunes.
King Conor ends his reign with a 19-3 record and signature stoppages over Chad Mendes and Jose Aldo. An amazing 17 of his wins came by way of knockout. The charismatic Irishman's bite matching his considerable bark fueled a UFC resurgence in 2015 after a fallow few years. McGregor headlined two pay-per views eclipsing one million pay-per-view buys, and another grabbing more than 800,000 subscriptions, in the last calendar year. The organization enjoyed a single million-selling pay-per view in the four years prior to last.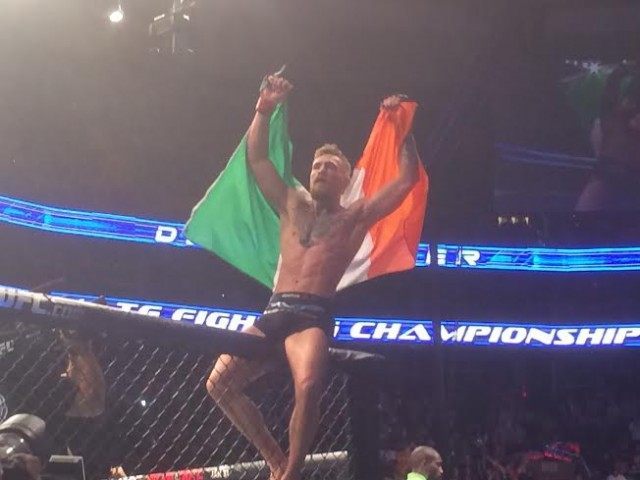 Breitbart Sports spoke to the media-friendly fighter numerous times over the course of the Year of Conor. In those conversations and Q&A sessions, McGregor discussed his hatred of weight cuts ("The weight cut is the fight"), dissed opponents ("I climbed up those forty chins and it was Ricardo Lamas"), prophesied on the economics of MMA ("I feel we will get to that [Mayweather-Pacquiao money] stage—I certainly will"), and reflected on his meteoric rise from the welfare rolls to the arena marquee ("It's important to stay focused on your passion in these times").