Fox Sports 1 declined to make ESPN's loss its gain.
The fledgling competitor to the Worldwide Leader in Sports opted not to pursue Curt Schilling after ESPN fired him for opining on Facebook that males don't belong in the ladies' restroom. FS1 says Schilling's representatives reached out but they declined.
"We were approached by Curt's camp this week and passed," an FS1 spokesman told Deadspin. "We're very happy with the group we have working baseball this season."
In 2013, Fox Sports Southwest fired top college football analyst Craig James shortly after hiring him. Like ESPN with Schilling, Fox Sports Southwest cited comments James made off its airwaves as a justification for the termination.
"This is very troubling as an employee when your boss holds against you something you said about your belief system nearly eighteen months before you were recruited and hired," the former New England Patriots running back and U.S. Senate candidate told Breitbart Sports last year in an interview. "I said nothing about my belief system on the air at Fox Sports. So, the fact that they reached back in my past nearly eighteen months and responded to a comment about my biblical belief in natural marriage as a candidate—that's troubling."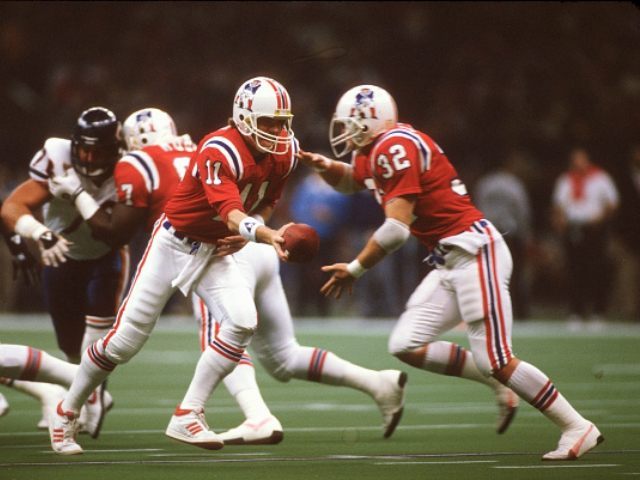 In an effort to challenge ESPN, Fox Sports 1 added talker Colin Cowherd last year and looks to add Skip Bayless this summer. In addition to Schilling, ESPN just lost Monday Night Football play-by-play man Mike Tirico and Trent Dilfer, one of its top football analysts. The exodus follows departures last year by Grantland founder Bill Simmons and liberal talking head Keith Olbermann.
ESPN issued a stern warning to its employees against talking politics. Despite the large number of outspoken liberals employed by the network, the cable behemoth thus far uses the policy as a muzzle on conservative voices. Shortly after Mike Ditka labeled President Barack Obama "the worst president we've ever had" earlier this year, ESPN demoted the Super Bowl-winning player and coach.
"A man is a man no matter what they call themselves," Schilling noted on Facebook about trendy push to make the ladies' room inclusive of males masquerading as women. "I don't care what they are, who they sleep with, men's room was designed for the penis, women's not so much," he opined. "Now you need laws telling us differently? Pathetic."
Immediately thereafter, ESPN fired the three-time World Series champion.
"ESPN is an inclusive company," network spokesman Josh Krulewitz curiously claimed after firing the former pitcher for off-the-clock speech. "Curt Schilling has been advised that his conduct was unacceptable and his employment with ESPN has been terminated."
Writers at various outlets egged on ESPN and FS1 to fire Schilling and James. But not every liberal sports journalist celebrates political purges at FS1 and ESPN targeting conservatives.
"I do think his firing was unjust," Charles Pierce writes at Sports Illustrated about Schilling, "although he probably should have taken a break from social media after the first couple of times he was warned. I do think that corporations—especially media corporations—that meddle in public expressions of opinion by their employees outside the workplace, to say nothing of penalizing those employees for expressing opinions, are a threat to the public discourse. This is even worse when it is done by a media corporation."