The greatest golfers in the world take on the hardest golf course in America for the 2016 U.S. Open beginning on Thursday near Pittsburgh.
The City of Champions' Oakmont, with its monster 7,230-yard course featuring deep rough and lightning-fast greens, stands as the stage for America's national championship. The course features the infamous church pew bunkers on holes three and four and a 288-yard, par-three eighth hole.
The diabolical course opened in 1903. Henry Fownes designed it. Upon completion, Fownes retired from golf course architecture. It was his first and last golf course design. What can you say? Ol' Hank got it right.
What should you look for this weekend?
Well, Jason Day, Jordan Spieth, and Rory McIlroy currently constitute the big three in golf. I really think the champion will come out of this group because the challenge of Oakmont will require phenomenal talent to win.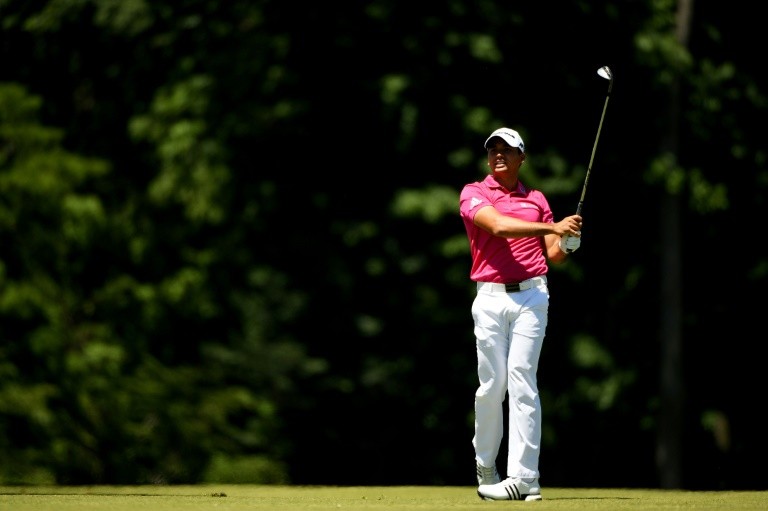 McIlroy is the best driver of the golf ball. Spieth is the best putter. Day is the best all-around player.
My prediction is a Rory McIlroy win as he is trending upward.  Spieth has been a little wild with his tee shots lately and Day seems to be distracted with illness.
Tiger will not play this week and his absence may affect TV ratings. But golf has moved on. Younger, more likeable players fill the void. He's still the greatest to ever play the game, though.
Jack Nicklaus is the sport's greatest champion but he mostly competed against war veterans, coal miners, and Lee Trevino. Tiger destroyed great competition at a time when more people played the sport than ever before. Just because he's an ass doesn't take away from his greatness.  Lots of the greats have character flaws: Da Vinci was a bad tipper, John the Baptist was cliquish, Descartes was habitually late, and Clara Barton was a mean drunk—at least that's what I hear.
Denny McCarthy, Aron Price, and Mikael Lundberg on the first hole, and Andres Gonzales, Scottie Scheffler, and Derek Fathauer on the tenth, tee things off by teeing it off at 6:45 a.m. Eastern on Thursday.
Dan Redmond can be reached on twitter @danfromdc.