It's hard to put into words just how good Henrik Stenson's performance was at the 2016 British Open.
It will go down as one of the greatest individual performances in sports history. As far as golf history, there's no doubt it's the greatest. What he did at Royal Troon has only been equaled outside of his sport.
Stenson teed off with a one-shot lead and enormous pressure to win his first major championship and validate his career. If that wasn't enough, he was trying to become the first Swedish player to win a major. With all that pressure, he has to go up against Phil Mickelson, a Hall of Famer, and five-time major winner who thrives on big moments. On the first hole he bogeyed and Phil birdied, so immediately he falls behind. From that point on, he would make ten birdies the rest of the way to shoot a record low in a major and beat Phil by three shots and third place JB Holmes by 14 strokes! Stenson's final round can stand on it's own but let's briefly look at worthy candidates for the title of greatest golf round and see why they don't quite measure up to what we saw Sunday.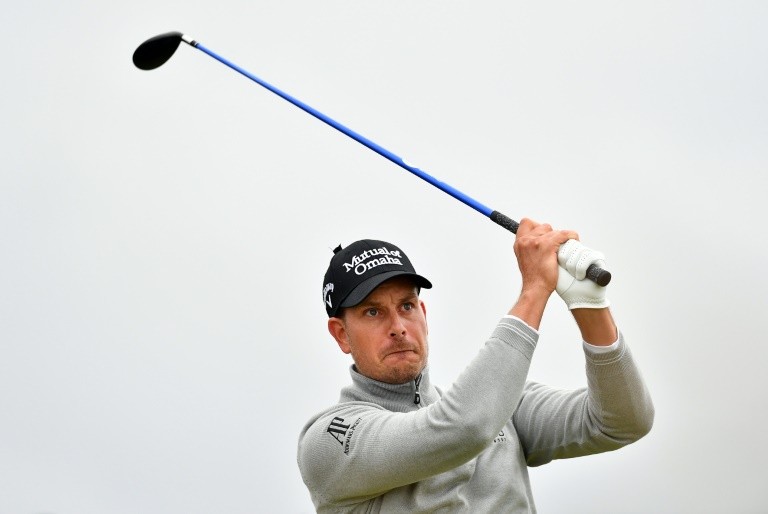 Johnny Miller's 63 at Oakmont to win the 1973 U.S. Open: phenomenal ball striking by Miller enabled him to hit every green in regulation. His score of 63 was even more impressive as only two other players broke 70 that day. However, Miller teed off with no pressure as he played six strokes back. The golf he played that day may have been better than Stenson's but playing in anonymity without the scrutiny Stenson was under causes this round to not quite measure up.
Jack Nicklaus at the 1986 Masters: Nicklaus' round of 65, including a 6 under 30 on the back nine, would win the award for most thrilling but his pedestrian 1 under on the front nine relegates it to third place behind Stenson and Miller. Jack did have one of the greatest golf comments when he hit his approach to the par-4 sixteenth. As he explains, "The remark I made was probably the cockiest I've ever made in the game of golf. While the ball was in the air, Jackie (his son and caddie) said, 'Be right!' And I just picked my tee up and said, 'It is.' How good is that?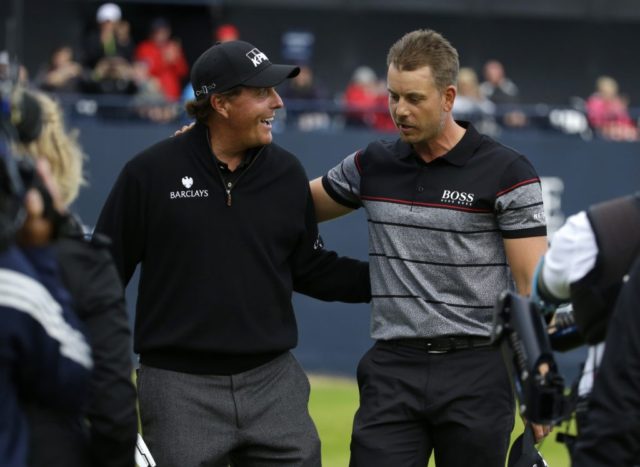 If you really want to measure Stenson's epic round, you have to look at performances in other sports.  Here are 4 that could be considered in Stenson's class.
Magic Johnson's Game Six in the 1980 NBA Finals: Forced to fill in for the injured Kareem Abdul-Jabbar at center, Magic went on to score 42 points, grab 15 rebounds and dish seven assists leading the Lakers to the title. If this was Game Seven, I'd be more impressed. Just saying.
Steve Young in the Super Bowl XXIX (Why are we still using Roman numerals? Did we lose a war?) Young got the proverbial monkey off his back and stepped out of the shadow of Joe Montana throwing for six touchdowns and 325 yards. Great performance, yes, but it came against the San Diego Chargers, one of the worst teams to make it to the Super Bowl.
Jack Morris in Game Seven of the 1991 World Series: the grizzled veteran pitched 10 innings of shutout baseball to lead the Minnesota Twins to the title. This was pressure packed and Morris answered the bell for 10 innings, shutting down an excellent Atlanta Braves offense. This one is tough to beat as far as epic individual performances.
Don Larsen's perfect game in the 1956 World Series. Amazing feat that ended with the Yankees beating the Dodgers in Seven Games. What can you say? It was a perfect game, 27 up, 27 down. But the footage is in black and white so that sort of cancels it out.
That's about all I can think of but feel free to mention some other performances in the comments section and I'll tell you if you're wrong.  All hail King Henrik!!

Dan Redmond can be found on twitter @danfromdc.