CHASKA, Minn.—The festivities got underway Thursday at Hazeltine National Golf Club for the Ryder Cup. Forty-thousand people showed up for player introductions, captains' speeches, and b-list singers.
Minnesotans can represent!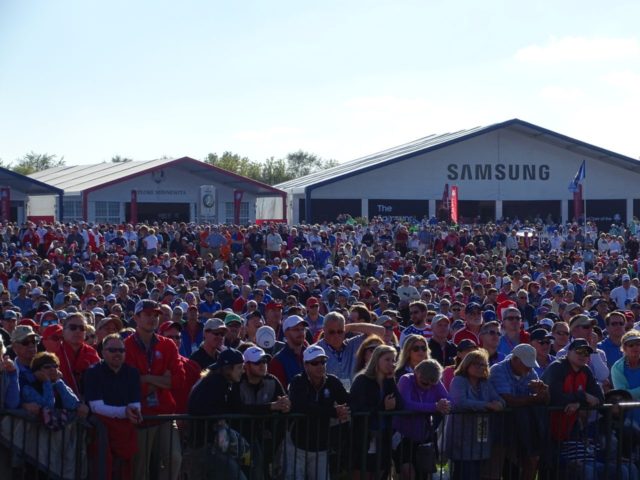 The ceremony went on about twenty minutes too long and the players were anxious to get out of there once it mercifully ended. European captain Darren Clarke may have had some inspiring words but it was hard to tell with his Irish brogue. American captain Davis Love seemed either really nervous or overcome with emotion because his voice gave out a few times. The pairings for Friday morning were what everyone was waiting for. They are listed below with analysis and predictions.
Morning Foursomes (aka alternate shot)
Jordan Spieth and Patrick Reed vs. Henrik Stenson and Justin Rose:  A monster matchup to start it off.  Spieth and Reed were a formidable duo in Gleneagles in 2014 and Rose and Stenson were the Olympic gold and silver medal winners in Rio. This will be a lot of fun to watch, especially on the first tee when the crowd will be going absolutely bonkers. Pick—Spieth/Reed with the American crowd putting them over the top.
Phil Mickelson and Rickie Fowler vs. Rory McIlroy and Andy Sullivan: Rory, coming off his thrilling Fed-Ex Cup victory, will carry Ryder Cup rookie Sullivan to victory. Mickelson and Fowler, while a popular duo, haven't been playing well. Pick—McIlroy/Sullivan.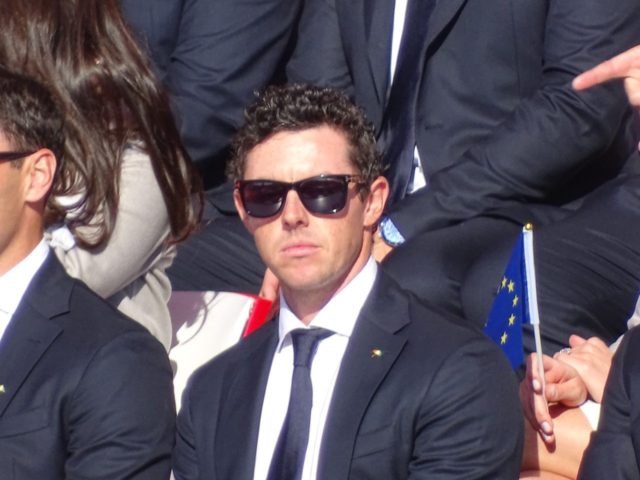 Jimmy Walker and Zach Johnson vs. Sergio Garcia and Martin Kaymer: Strange pick here by Davis Love as Walker and Johnson are not known as great ball strikers. Pick—Ryder Cup studs Garcia and Kaymer handily.
Dustin Johnson and Matt Kuchar vs. Lee Westwood and Thomas Pieters: DJ is back after missing the 2014 Ryder Cup due to a suspension from the PGA Tour. Kuchar is always solid in Ryder Cups. Westwood, while a Ryder Cup stalwart, plays well past his prime and probably shouldn't have been picked. Pieters is a wide-eyed Ryder Cup rookie who looked a tad overwhelmed at the opening ceremony. Pick—Johnson/Kuchar.
Random Notes from Hazeltine
There is something undignified about a female military band singer belting out Elle King's "Ex's and Oh's" at a family-friendly event. Dwight Eisenhower would not approve and George Patton would have had a heart attack.
Zach Johnson, or "Friar Zach" as I call him, really needs to go with the short hair. Michael Jordan has made it safe for men to look bald.
Tiger was out of sorts at the opening ceremony. He may be going for the "long-haul trucker" look.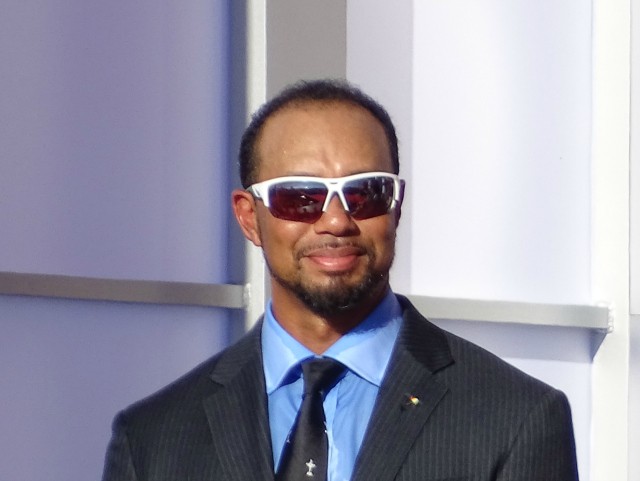 I refused to stand for the European anthem after my backpack got stolen on a Eurorail out of Cologne.
Very awkward when chants of "USA!! USA!!" don't catch on and the two guys that started it just continue on their own. It sent shivers down my spine.
Daniel Redmond can be found on twitter @danfromdc.