Tyson Fury vacated his WBA and WBO heavyweight titles on Wednesday as he receives treatment for mental-health issues.
The decision comes less than eleven months after another decision awarded him the belts. The towering Brit convincingly outpointed Wladimir Klitschko on November 29. But Fury's issues twice sidetracked a return engagement. He appeared terribly overweight at an April press conference. Near the end of September, he tested positive for cocaine, a drug he freely admits using.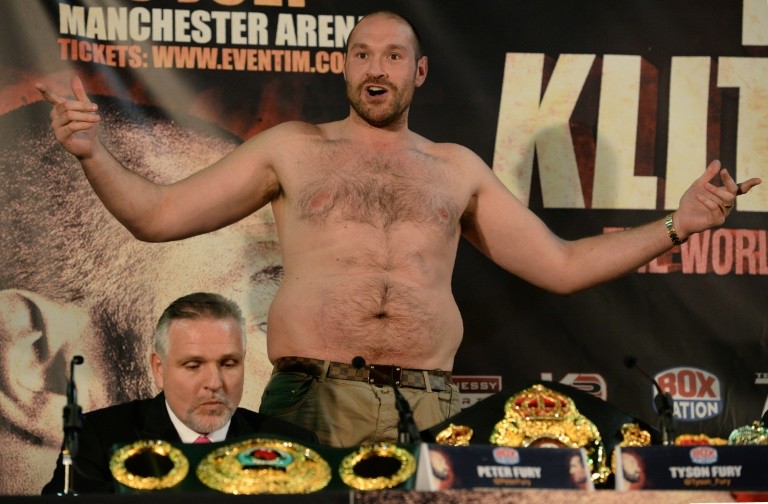 "I won the titles in the ring and I believe that they should be lost in the ring," the Gypsy King maintained in a statement, "but I'm unable to defend at this time and I have taken the hard and emotional decision to now officially vacate my treasured world titles and wish the next in-line contenders all the very best as I now enter another big challenge in my life which I know, like against Klitschko, I will conquer."
From dressing as Batman to illustrate his campaign to rid the division of jokers to opining that women best belong on their backs and in the kitchen, Fury cut a colorful, controversial, cartoonish character in contrast to the reserved and respectful Klitschko brothers who ruled the division for the preponderance of the 21st century.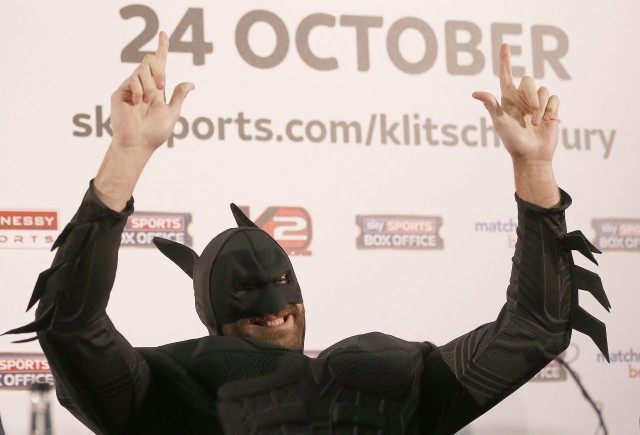 But the color became too vivid for a sport tolerant of the most outlandish characters outside of the WWE. In an interview with Rolling Stone, Fury confessed to nearly nonstop drinking and drug use at the same time that he outlined a conspiracy theory against Gypsies hiding behind attempts to wrest his titles away.
"I've done lots of cocaine," the Rick James of boxing told the magazine. "Lots of it. Why shouldn't I take cocaine? It's my life isn't it? I can do what I want."