RIGA, Latvia — For Germany, there was Versailles — the French palace where the nation's identity was sealed. For Lithuania, there was Riga — the place where the nation's basketball legend was born.
In a moment memorialized at the Joniškis Basketball Museum, a hidden gem above a supermarket on the main road of the small town of Joniškis, the Lithuanian triumph in Riga lives forever.
In 1937, the national team, coached by legendary UCLA player and Olympic gold medalist Frank Lublin (known locally as Pranas Lubinas), defeated their Latvian neighbors and archrivals for their first European championship.
A national pastime was born. And its rich history is lovingly — fanatically, perhaps — documented and displayed by Leonas Karaliūnas, the curator of the museum, who has written some 24 books, most on the subject of basketball.
Karaliūnas guided Breitbart News around the impressive exhibits on an early Tuesday morning visit. (The museum was closed later in the day because he was eagerly anticipating a celebrity visit by the Soviet-era women's basketball Olympic champion Angelė Rupšienė.)
He breathlessly narrated the highlights of Lithuanian contributions to the sport, which include several Olympic bronze medals for the men's team, and a celebrated performance in tye-dye t-shirts donated by the Grateful Dead at the 1992 Barcelona games.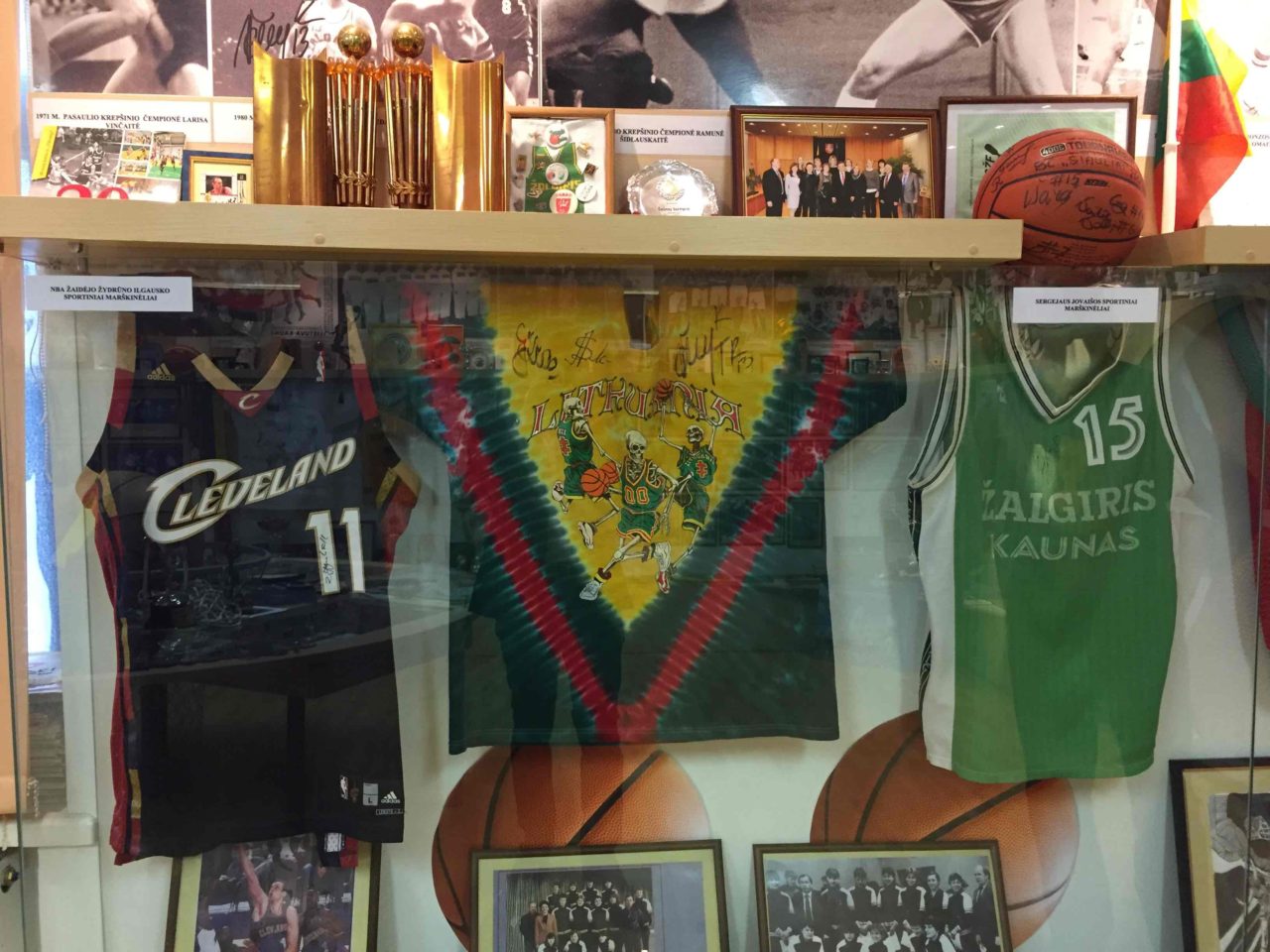 Lithuanian players also anchored many of the great Soviet teams, whose achievements are also highlighted. The museum features a pennant given by the ill-fated 1972 USA men's basketball team to their Soviet rivals, who went on to defeat them in circumstances so controversial that the Americans refused to accept their silver medals.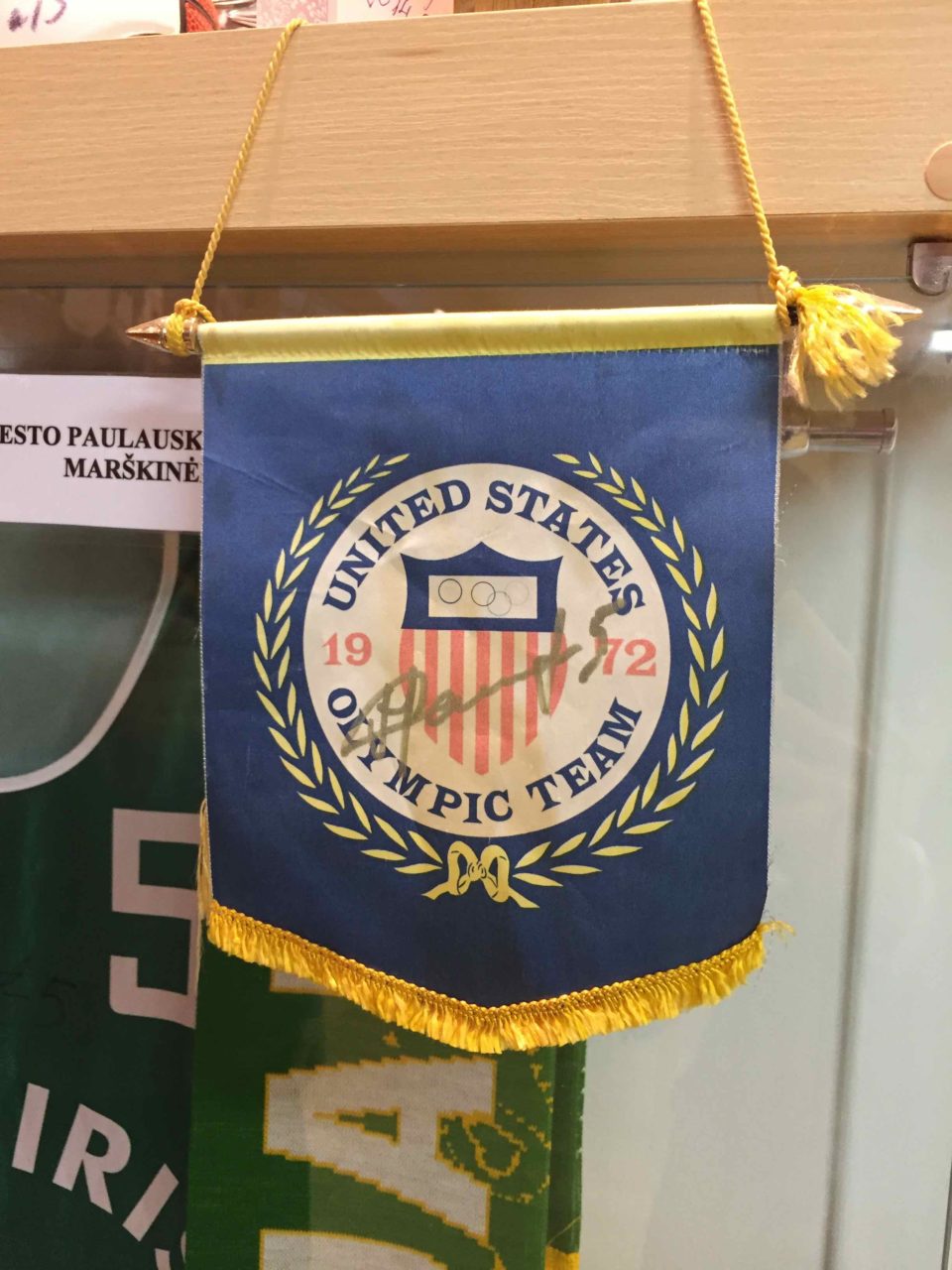 Karaliūnas insisted on showing me every part of the museum, including a dress-up corner where visitors are invited to try on the jerseys of famous local players. (He also has a collection of the original, authentic, and giant-sized shoes of many of the game's biggest players.)
The museum is well worth a visit, even you do not care about basketball, because of the sheer spectacle of intense devotion to a single topic. Karaliūnas is a font of dates, statistics, and trivia who has invented several different ways for local heroes to make their mark — literally. Lithuanian stars are asked, for example,  to leave handprints on the ceiling in the national colors of yellow, green, and red, depending on which kinds of championships they have won.
That is just one of several versions of a "Hall of Fame" at the museum, others of which include a mock acorn tree with players' names written on the seeds in gold, and a table where Olympic champions — and only Olympic champions — are invited to drink shots of vodka to the owner's health.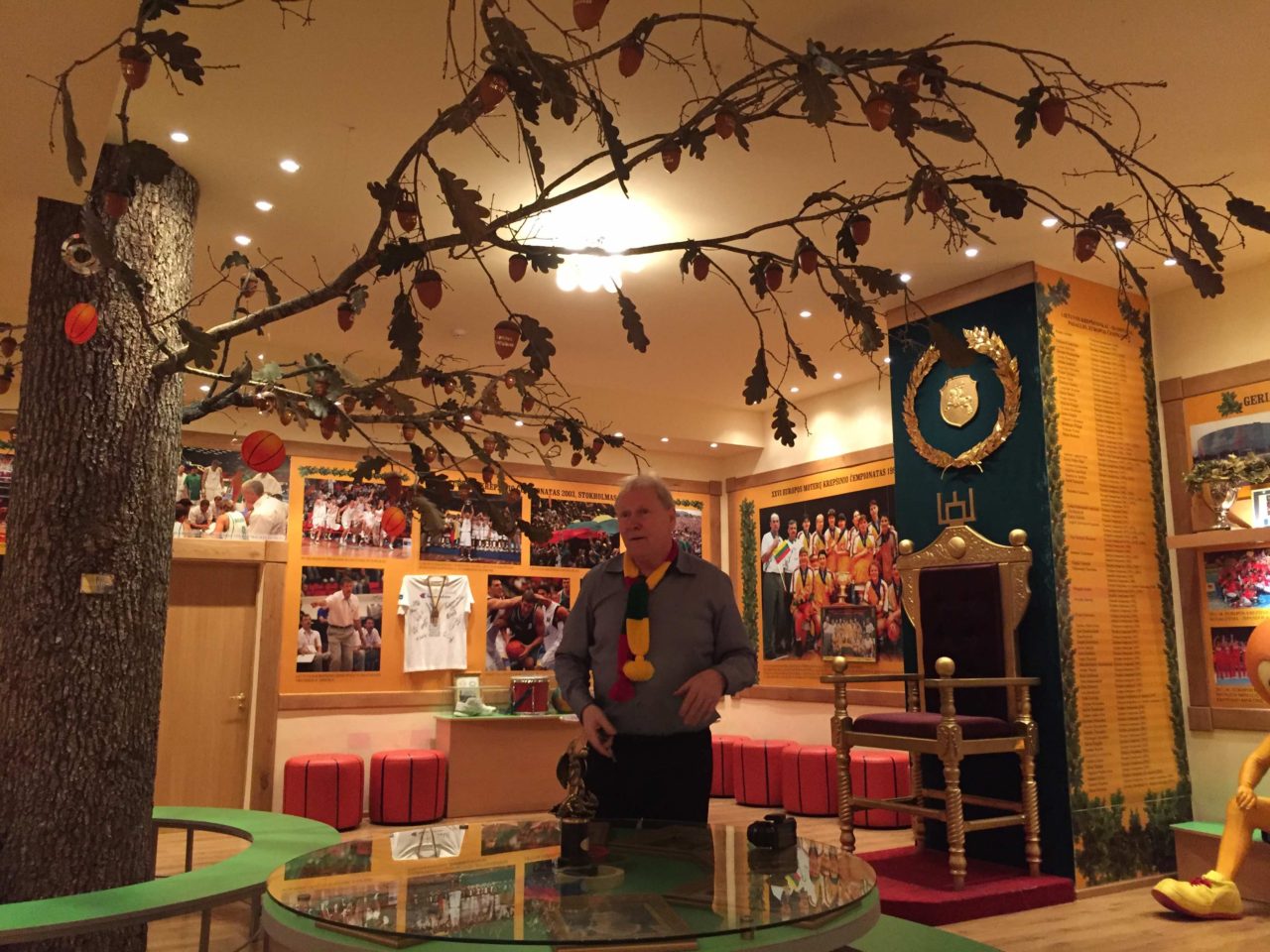 Karaliūnas hopes to keep expanding his space and his collection. So if you happen to be in the area, and need a break from churches and war memorials, try his museum. It is a useful reminder of what binds people from different nations together: namely, the desire to Be Like Mike.
Joel B. Pollak is Senior Editor-at-Large at Breitbart News. He was named to Forward's 50 "most influential" Jews in 2017. He is the co-author of How Trump Won: The Inside Story of a Revolution, which is available from Regnery. Follow him on Twitter at @joelpollak.