This article will show you how to set up Breitbart News with Feedly so that Breitbart stories will appear in your feed.
Step 1 – Create Account
Go to www.feedly.com. Click "Get Started" to bring up the sign in/create account window.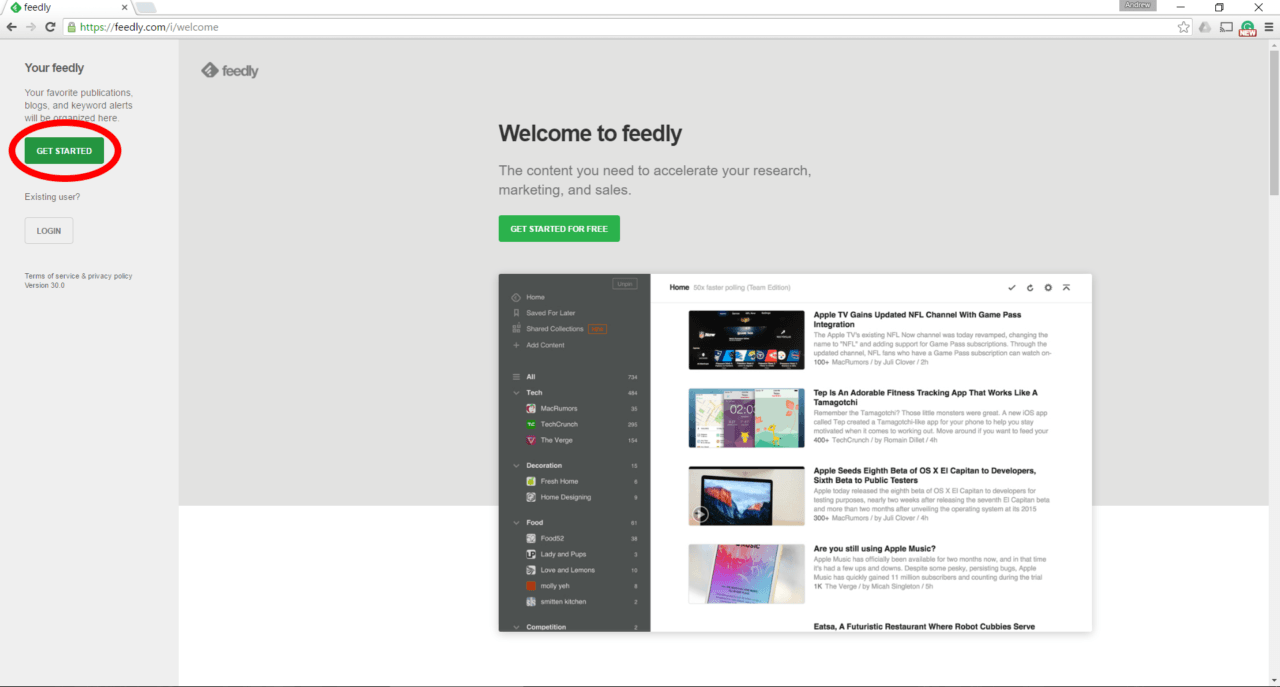 Sign in with your Google, Facebook, Twitter, Windows, or Evernote account, OR create a Feedly.com account to get started.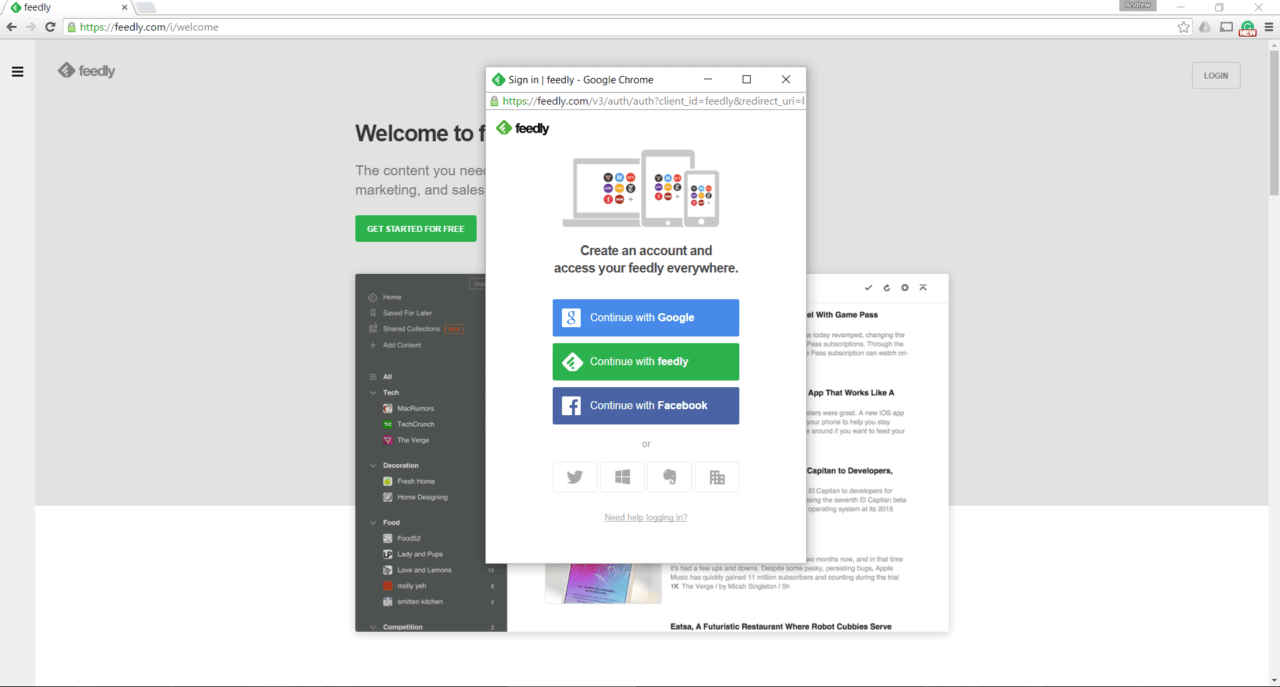 Once you have either signed up or made an account, check your email and click the verification link.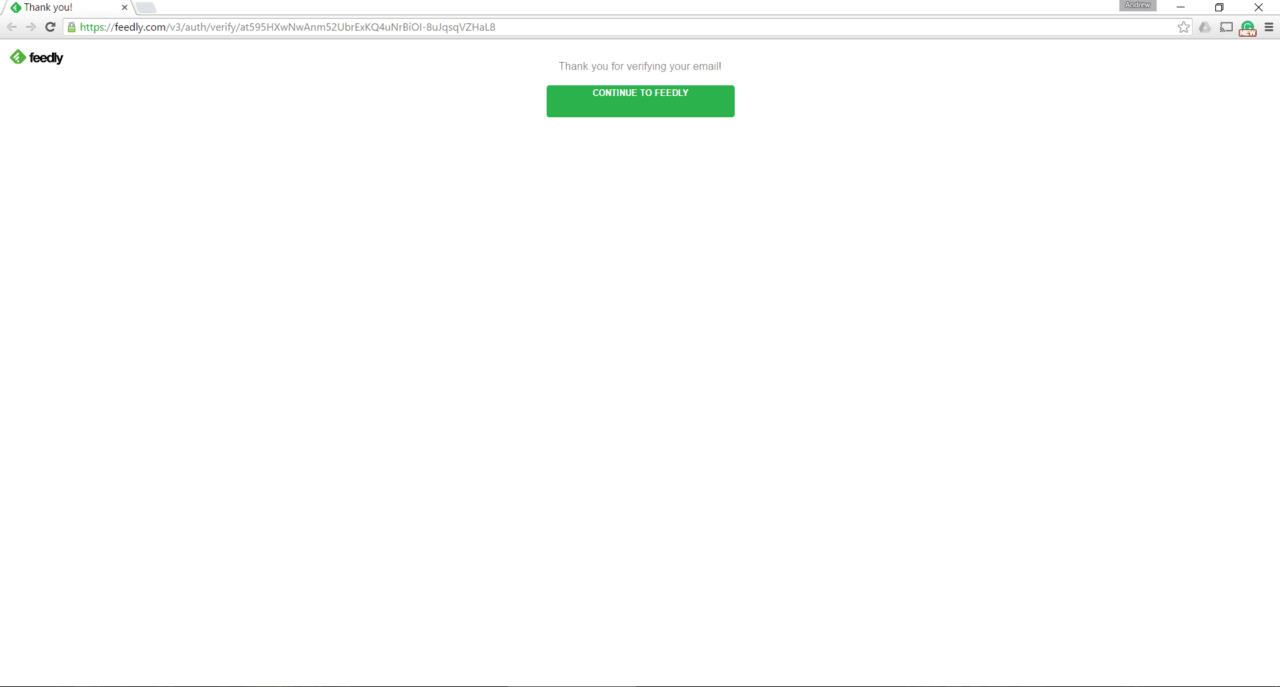 Step 2 – Find the Breitbart News feed inside feedly
In the main search bar, type "Breitbart". Click on "Breitbart News" in the pop-up menu.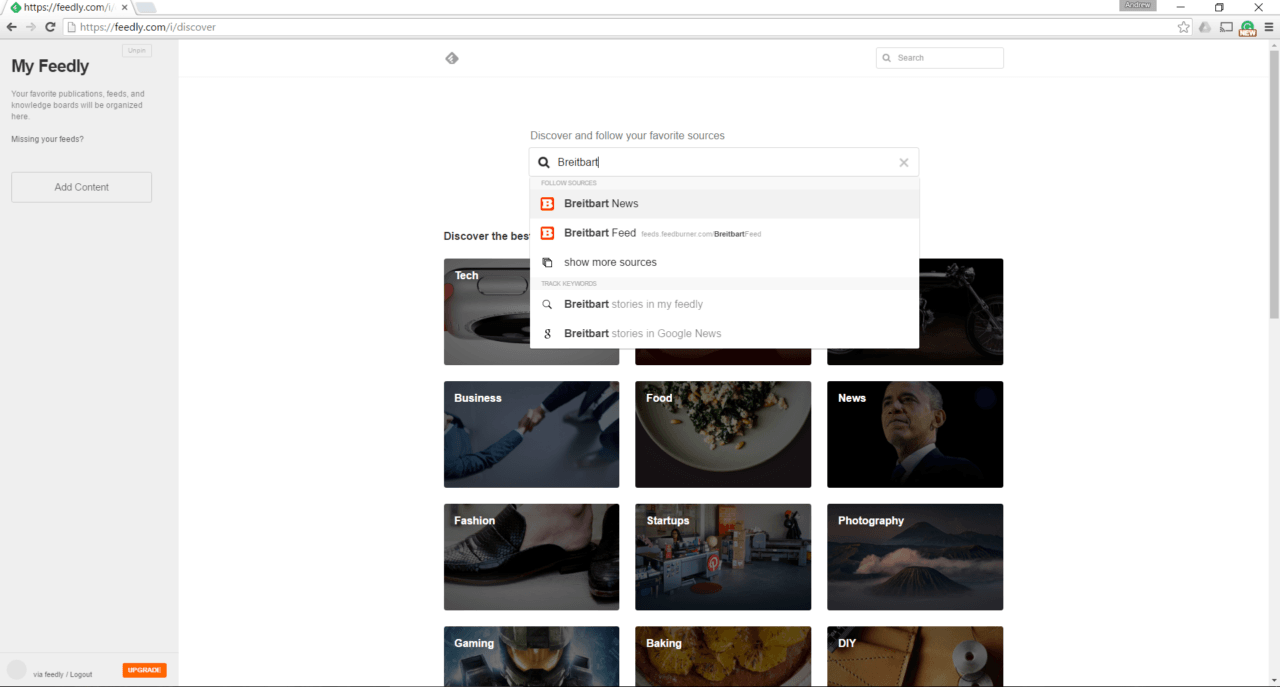 Step 3: Add the Breitbart News feed to your feedly newsfeed
Click the "+feedly" green box to add Breitbart News to your feedly newsfeed.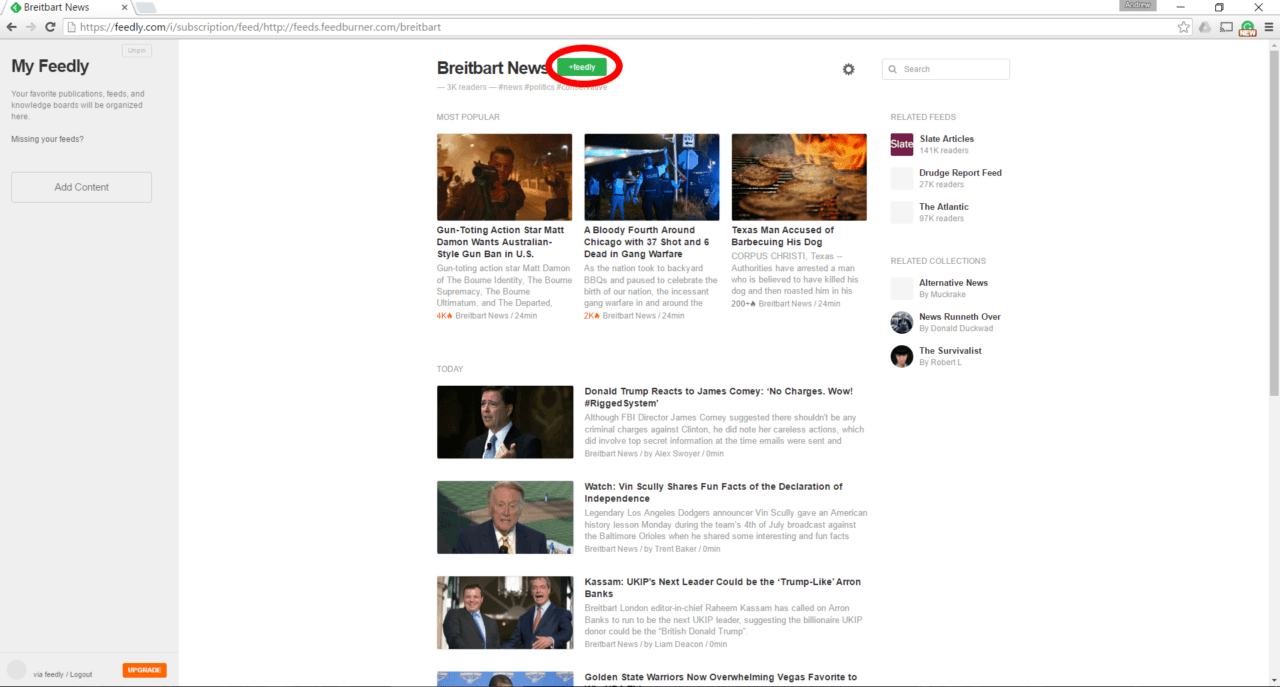 Once added, you can create a new collection or add the Breitbart News feed to an existing collection.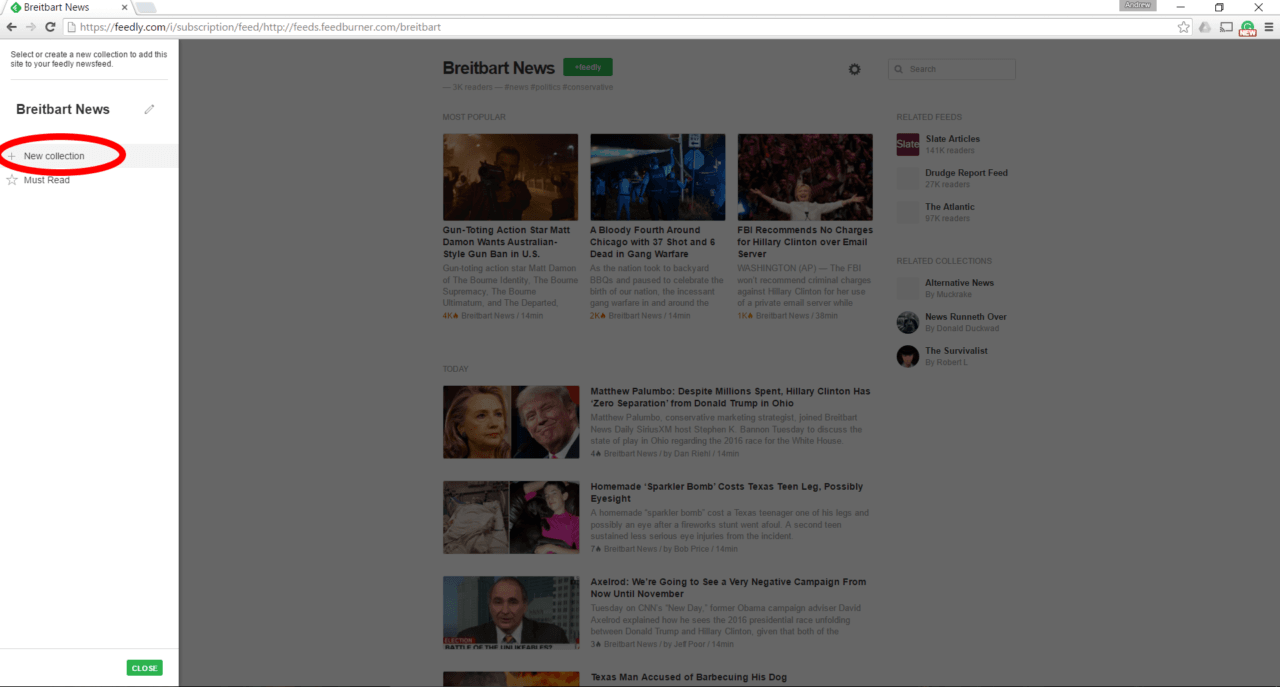 Step 4: Read Breitbart News stories on Feedly
You can access the Breitbart News feed anytime from the menu.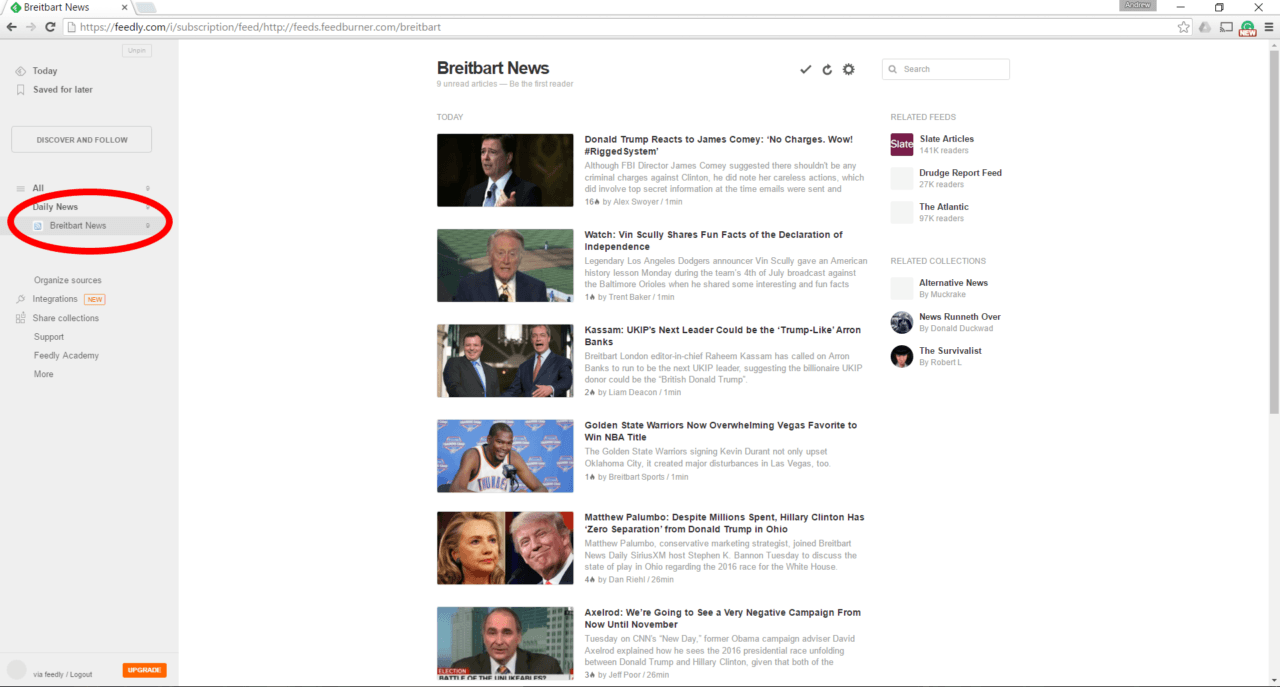 To read a story, click on the story feed.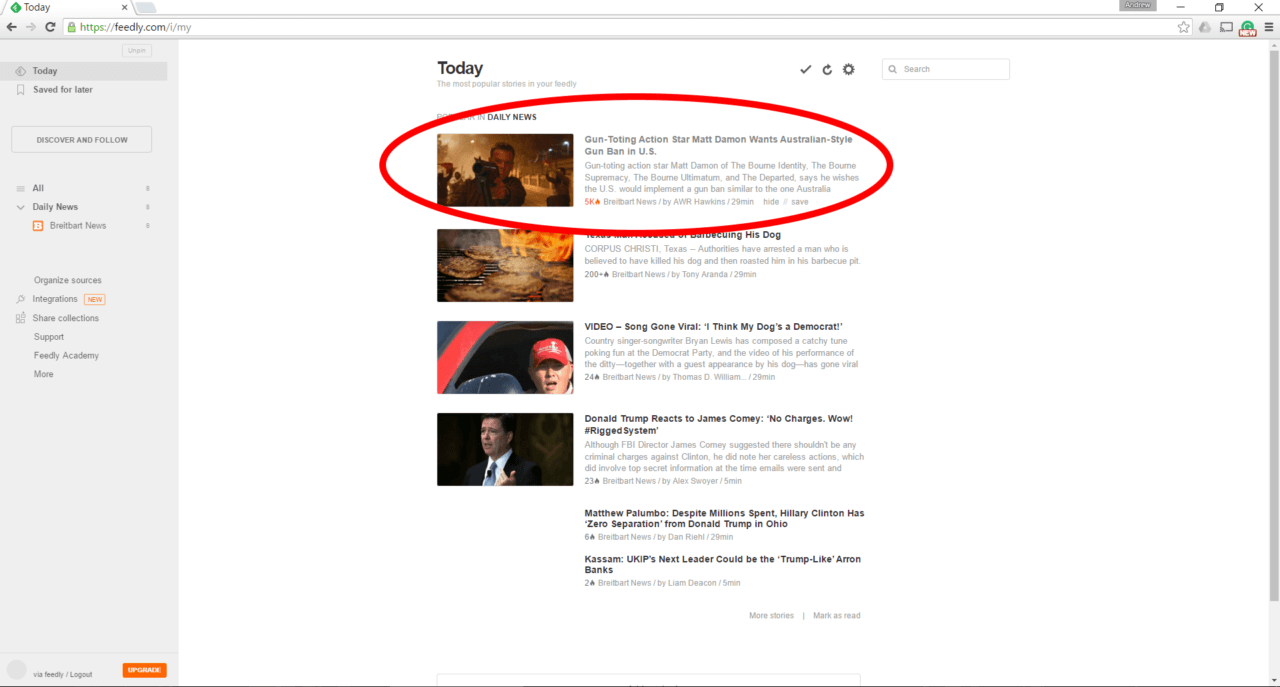 Once the story's feed is open, to read the full story, click on "Visit Website".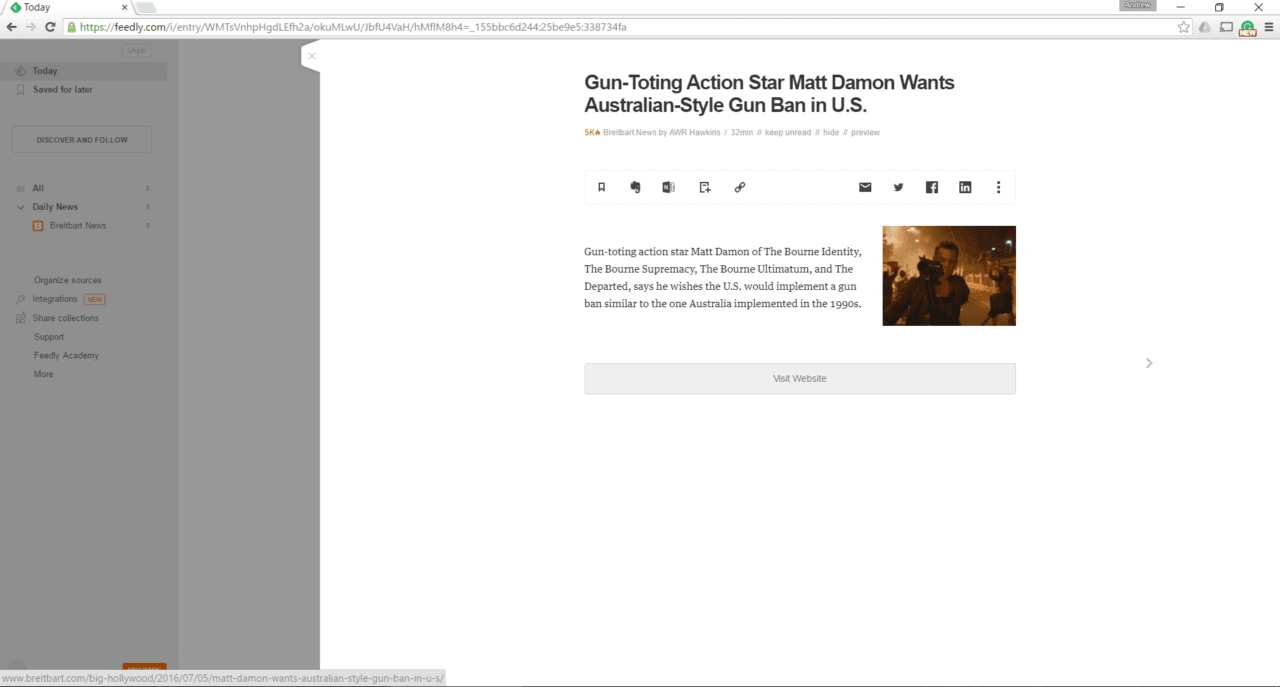 Breitbart Feed Ly How to Sign Up by Charlie Nash on Scribd