Breitbart News has jumped to the 11th biggest presence on Facebook in terms of total engagements for the month of July, placing it ahead of publishers such as The Guardian, The Washington Post, and ABC News, according to leading analytics site NewsWhip.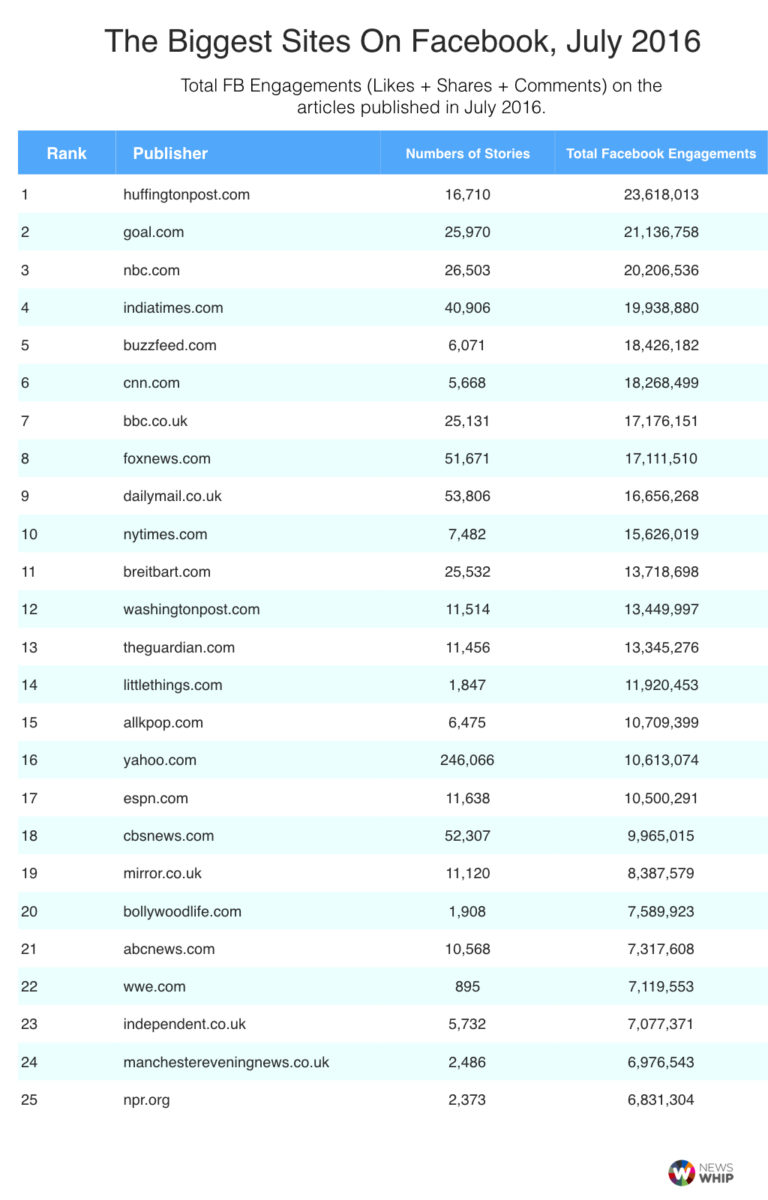 July was the 13th consecutive month in which Breitbart has been in the top 20 most engaged Facebook pages in the world, with roughly 13.7 million engagements, jumping from 16th place in June.
This is all despite Facebook having been reported to have artificially suppressed the content of conservative outlets such as Breitbart, whilst amplifying stories from left-wing outlets and promoting the activities of Black Lives Matter.
NewsWhip also revealed in July that Breitbart has now become the biggest political site on the social media platform in the world, with two million more engagement than number two Huffington Post.
Breitbart also broke into the top 10 overall media publishers of July 2016, after the company broke traffic records with 192 million total page views as well as 31 million unique visitors to the site.
The site also broke a new record in August of over one billion page views since January 1st 2016, compared to 2015 when this figure was surpassed in December.
Breitbart News would like to thank all our readers for their continued interest, engagement, and support.
You can follow Ben Kew on Facebook, on Twitter at @ben_kew, or email him at ben@yiannopoulos.net