Samsung made YouTube take down a Grand Theft Auto V mod video because it included footage of Samsung Galaxy Note 7 phones being used as explosive devices.
When modder HitmanNiko uploaded a YouTube video which showcased the now-infamous Samsung Galaxy Note 7 replacing GTA V's "sticky bomb" in both form and function, the internet at large had a pretty good laugh. Samsung, however, did not seem to find the footage amusing.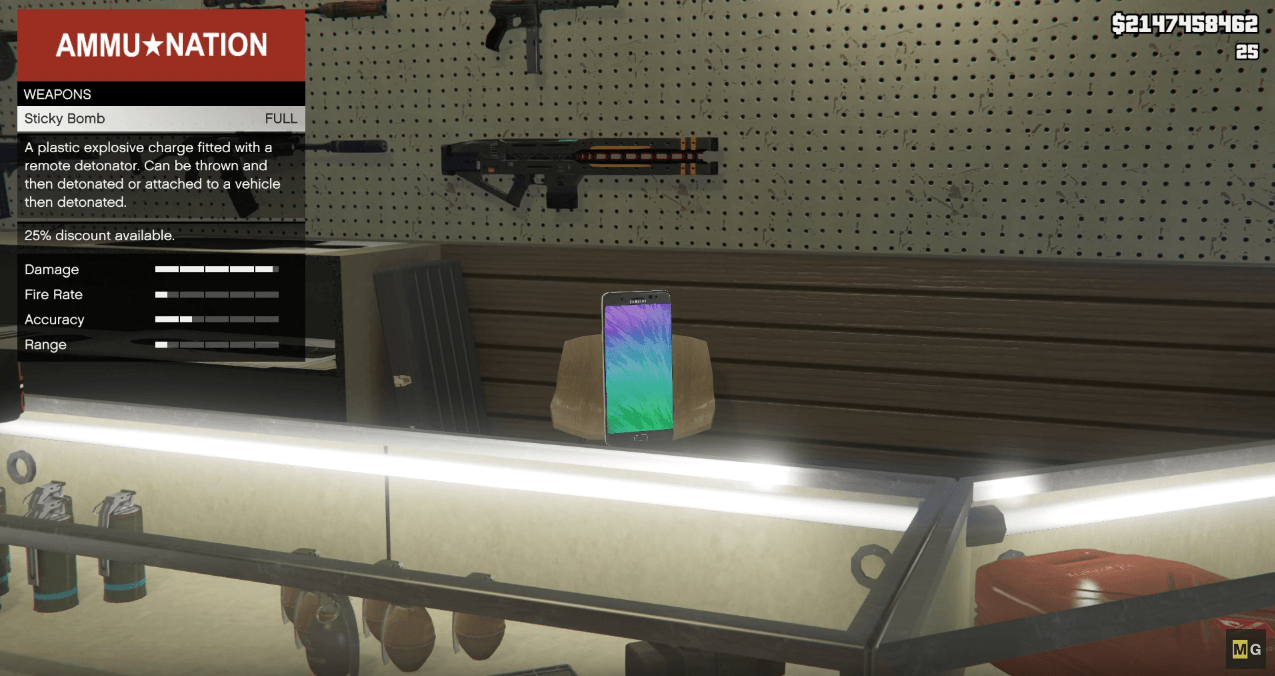 The manufacturer quickly issued a claim to YouTube, resulting in the removal of the video. However, the mod demonstration has already been restored by the site. The full saga was recorded by the author on Imgur.
Samsung has made recent international headlines with not one, but two separate mass recalls of their phone, and an eventual total cancellation. The devices have been literally exploding, and have prompted at least one lawsuit. Apple and Google are currently brawling over the sudden influx of consumers in need of replacement phones.
The company may not release version 8 of the phone at all, as it heads back to the drawing board — and presumably looks for a way to market its next industry venture in some other way than "now with less shrapnel!"
The Galaxy Note 7 has also been made into a tongue-in-cheek Halloween costume. But so far, no one has issued a takedown of the outfit.
Follow Nate Church @Get2Church on Twitter for the latest news in gaming and technology, and snarky opinions on both.