As part of their free speech countermarch following last nights event, MILO and the Davis College Republicans reenacted the 2011 UC Davis pepper-spray incident with silly string.
The reenactment was a mockery of the 2011 UC Davis pepper-spray incident, in which protestors from the Occupy Movement were pepper sprayed by police after refusing to leave when asked.
The incident led to mass protests on the campus at the time, with every affected student receiving $30,000 in compensation. It also led to a left-wing witch-hunt against former UC Davis Chancellor Linda Katehi, who was ousted after a relentless campaign by leftists angry that she defended the police officer involved in the incident.
MILO and the members of the College Republicans sat down in the quad  and were sprayed by silly spring by a team of Donald Trump supporters.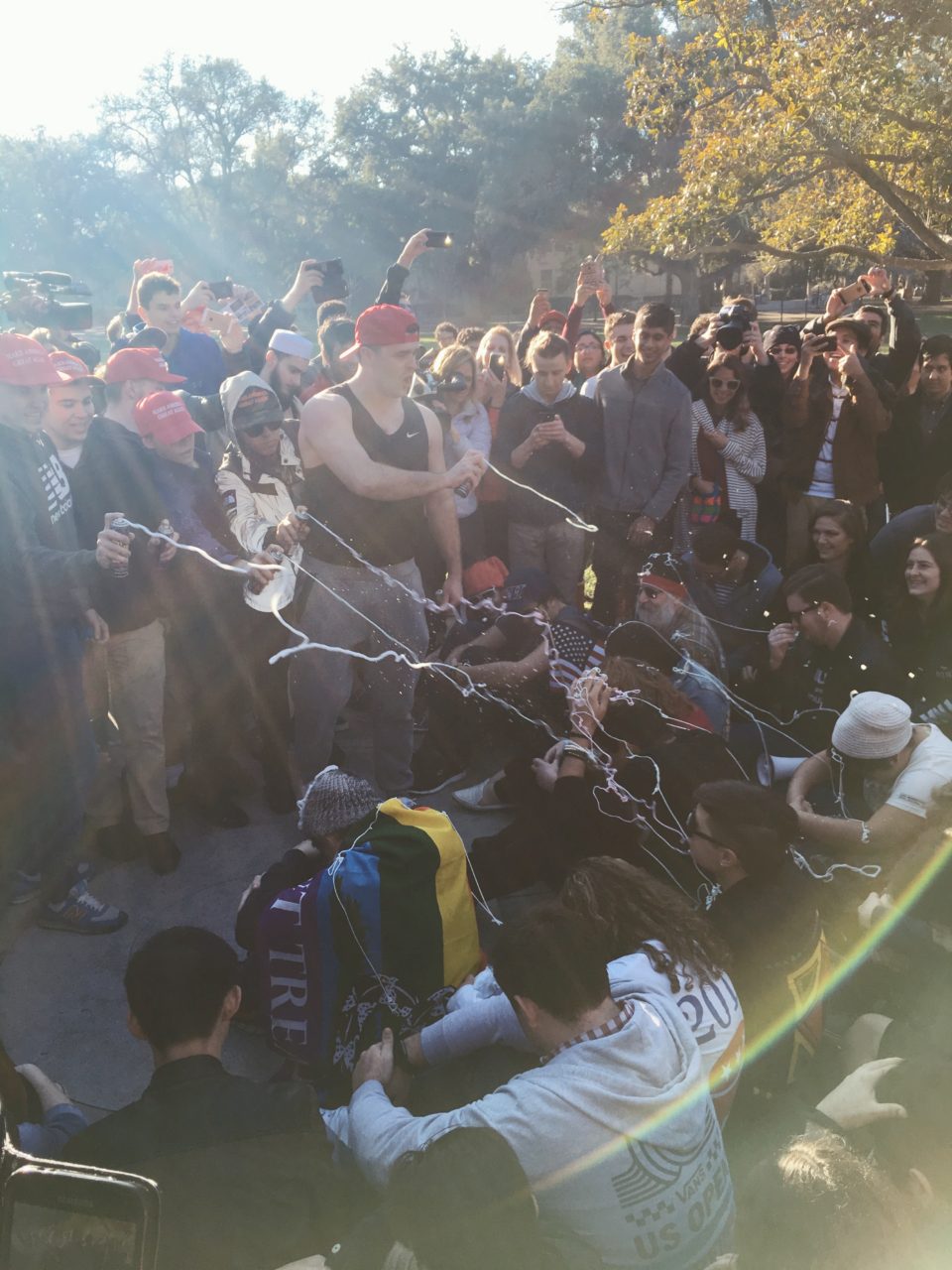 The countermarch was a response to last nights cancellation of the event with MILO and Martin Shkreli, after violent protestors assaulted cameramen and security staff, and the event was deemed too great a security risk to go ahead.
MILO wears jeans by Robin's Jeans, $975. Embroidered jacket by Allsaints, $250. Black leather cap by Gucci, $700. Belt by Gucci, $295. Red crocodile medium top by Giuseppe Zanotti, $750. Red silk and cashmere monogram Louis Vuitton scarf, $450. STAY WOKE shirt, gift from fan. Skull pendant and bracelets by Swarovski. Pearls: model's own. 
You can follow Ben Kew on Facebook, on Twitter at @ben_kew, or email him at bkew@breitbart.com