Breitbart News ranked #1 in the world for most shared Facebook content in the 24 hours surrounding the third presidential debate, besting number two by over 150,000 Facebook shares.
According to data from leading social media analytics company NewsWhip, from noon Wednesday to noon Thursday, Breitbart News generated 514,992 Facebook shares. Number two on the list was the Donald Trump for President Facebook page, which achieved 362,268 shares during the same time period.
The next closest media publishers to Breitbart News were Fox News at #8 (185,119 shares) and Good Morning America at #10 (144,663 shares).
Huffington Post came in #14 with 114,289 shares; CNN ranked #28 with just 78,539 shares.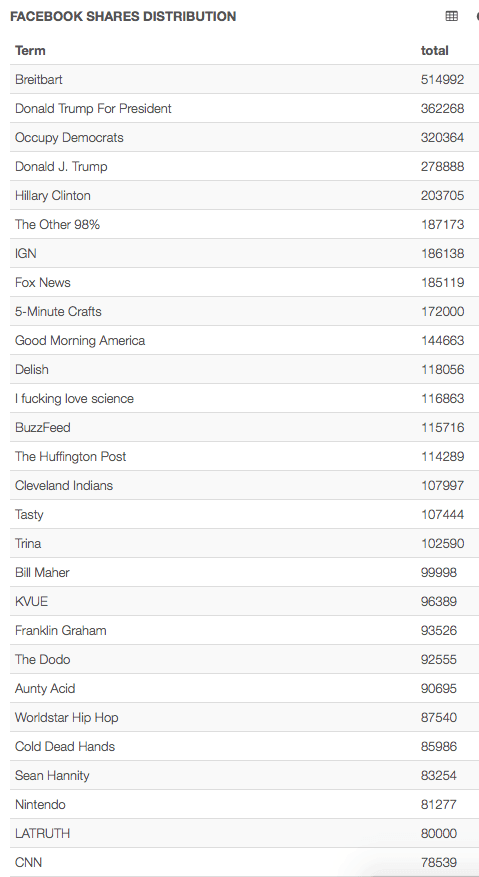 These metrics are striking, particularly because Breitbart's Facebook page has 2.56 million followers, compared to pages with far higher numbers of followers that fell farther down the list. 
"These numbers further demonstrate the degree to which our readers punch far above their weight class in terms of social media engagement," said Breitbart News Managing Editor and Social Media Director Wynton Hall. "We routinely beat political media competitors who have double and in some cases five times as many Facebook followers."
Breitbart News is ranked #1 in the world for political social media, besting #2 Huffington Post by over two million engagements, according to NewsWhip.