Breitbart Editor-in-Chief Alex Marlow will be the headline guest on Real Time with Bill Maher on Friday, June 16.
This comes on the heels of Newsweek magazine featuring Marlow in the artwork for a cover story by Alexander Nazaryan highlighting the influence Breitbart News has had in shaping the political discussion around the economic nationalist and populist issues that propelled the election of Donald Trump.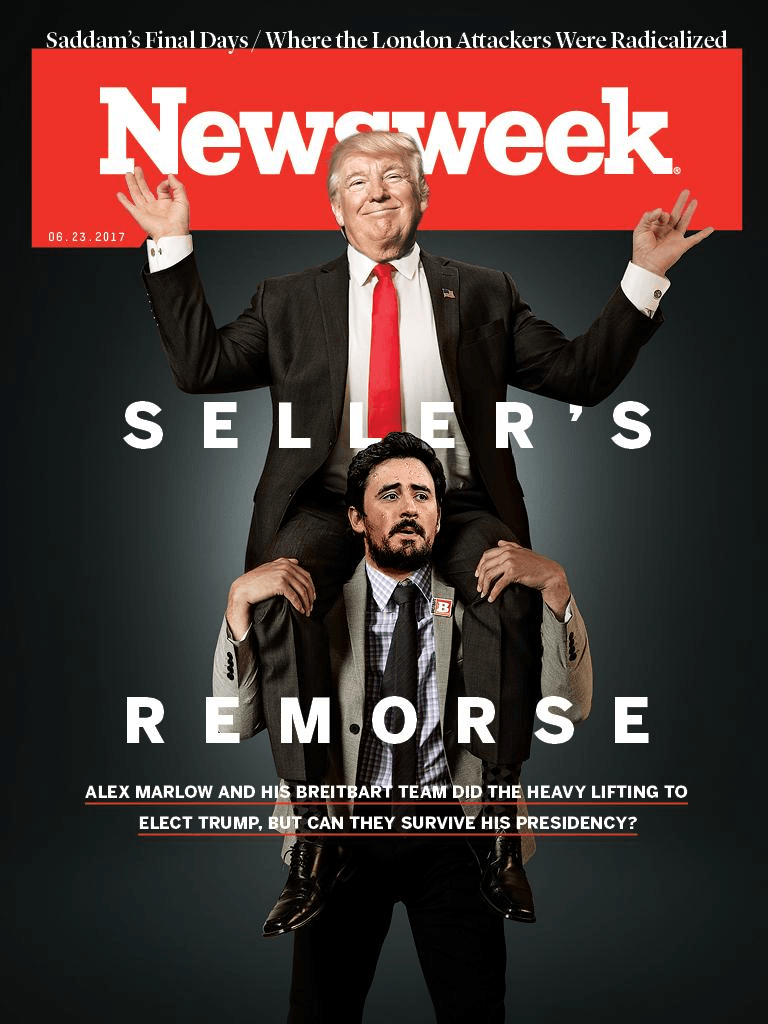 According to traffic ranking website Alexa.com, which is owned by Amazon.com, Newsweek.com is ranked 667th in the United States. Breitbart News is ranked 61st.
Breitbart News's traffic for the first five months of 2017 is up 59% over the same period of time in 2016.
Real Time with Bill Maher airs live on HBO at 10pm Eastern. Other special guests include Ian Bremmer, Malcolm Nance, and Eddie Izzard.