According to a report by WFMJ, authorities are investigating some pro-Islamic State messages that appeared at Youngstown State University overnight.
The messages, which showed up on a big rock on campus, contain messages reading:
"France deserves destruction"
"YSU supports ISIS"
"We are coming for you"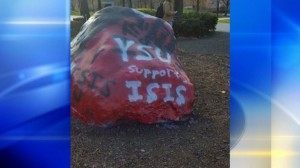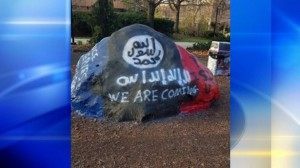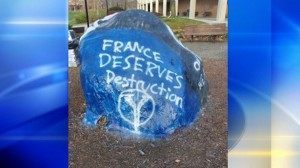 Police say the messages contained threats and the case is being taken seriously.
YSU officials have also contacted the FBI regarding the threatening messages.
Follow Trent Baker on Twitter @MagnifiTrent