In the wake of new allegations of sexual assault against former President Bill Clinton, an overlooked passage from a bombshell 2016 book is now in the spotlight — in which it is claimed Clinton put the hand of a Secret Service agent's hand on Hillary's rear.
Crisis of Character, by former presidential secret service officer Gary Byrne, documents a series of sensational events in the Clinton White House, including fights between the first couple and alleged previously unreported flings by Bill.
On Monday, author and journalist Ed Klein claimed that there are four women prepared to go public with allegations of sexual assault against the former president over conduct he allegedly engaged in since leaving office.
With Clinton's deeds in the spotlight, a passage in the 2016 bombshell book — in which Bill is accused of putting Byrne's hand on Hillary's rear — now appears relevant.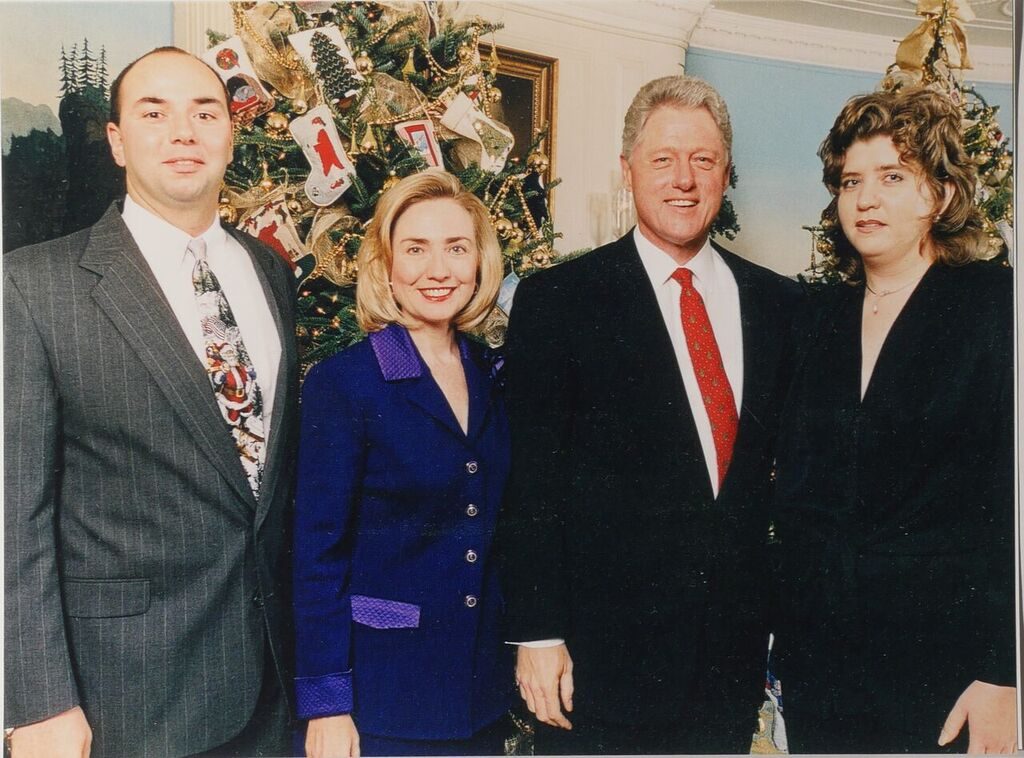 Byrne recounts the story in the book as follows:
At a White House event for agents and their wives, the Clintons invited UD officers who worked closely in the West Wing, and I was honored to be included. The agents weren't too thrilled, which made it that much sweeter. It was a big deal to Genny.

As usual, the First Couple posed for a seemingly endless amount of pictures. At receptions, they never got a chance to eat so much as an hors-d'oeuvre. Standing the entire time in the horribly overheated room and struggling to stay awake, the president would play little pranks on guests he felt comfortable with. I almost felt guilty about getting a picture with him, but Genny insisted.

The four of us—myself, the First Couple, and my wife—posed for a photo. I put my hand behind Mrs. Clinton, and immediately my hand was grabbed by a soft hand that placed it on Mrs. Clinton's rear. I was mortified and just froze. Snap. The picture was taken, and we thanked the president profusely but were whisked away so the next couple could get their photo. I leaned over to Genny.

"Uh, I think the president just put my hand on the First Lady's [bum]."

"You think that was funny, the president kept, like, rubbing my back!"

Aghast, we didn't know what to make of it. We received the picture in the mail and still laugh about it. Everyone looks awkward— because we were! But don't get me wrong, that was classic President Clinton. He was never dull.
Clinton's sexual misconduct has been undergoing something of a re-evaluation among Democratic and left-wing circles recently in the wake of sexual harassment allegations bringing down a number of celebrities, politicians, and journalists. Last week Sen. Kirsten Gillibrand (D-NY) said that Clinton should have resigned over his affair with White House intern Monica Lewinsky.
Adam Shaw is a Breitbart News politics reporter based in New York. Follow Adam on Twitter: @AdamShawNY.