HOUSTON, Texas — The Texas Department of Public Safety (DPS) released two reports on September 11 dealing with significant crime issues related to Texas' unsecured border with Mexico. The first report deals with a summary of what the DPS is calling "border-related incidents". These include: criminal aliens, home invasions, confrontations with law enforcement, and public corruption. The second is a more detailed report covering all aspects of law enforcement related issues concerning our open border and will be covered in a series of articles after this one.
The report below, states that opportunistic criminals from across the globe enter the United States, both legally and illegally. They then commit crimes in Texas. The DPS refers to these individuals as "criminal aliens." Following are some of the more significant crimes committed by these criminal aliens:
In April, a year-long joint investigation resulted in the arrests of ten criminal aliens involved in a sex trafficking ring where young girls and women were being forced into performing sexual acts in massage parlors in the Dallas area. Breitbart Texas reported on these arrests as they occurred earlier this year. This operation resulted in the rescue of thirteen women including a 21-year-old woman who was forced into sexual slavery at the age of 13. The report states that DPS has conducted other sex trafficking investigations where criminal aliens use Cartel related smuggling networks to bring in young women and force them into prostitution by threatening their families in Mexico and Central America.
In another incident, a 9-year-old girl was sexually assaulted by a criminal alien in Parker County when an illegal alien who had been deported four times entered her home and attacked her. Fortunately, the girl fled to her parents' bedroom and the alien, Israel Andrade, age 35, was captured. Breitbart Texas broke this story with an exclusive report by Robert Wilde quoting Texas State Representative Phil King (R-Weatherford). The story was picked up the next day by national news media outlets like Fox News Channel.
Perhaps the most notorious incident occurred last month when two criminal aliens who had previously been arrested and deported, shot and killed an off-duty Border Patrol agent who was fishing with his family in Willacy County. Breitbart Texas provided extensive coverage of Agent Javier Vega's murder and the involvement of the criminal aliens.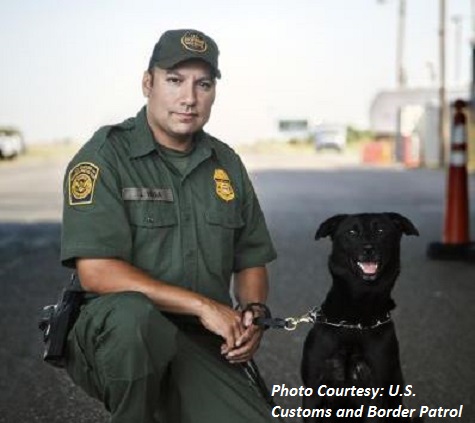 Criminal aliens have also been involved in a large number of incidents involving home invasions and stash houses for both drug and human smuggling operations. These stash houses often become the target of "home invasions" where one smuggling ring will attempt to steal the cargo of a rival gang. These invasions often involve "highly violent tactics by criminals armed with rifles, handguns and other weapons."
The report details 119 human stash houses and 79 drug stash houses along the Texas border. Since 2012, the DPS has documented 135 home invasion in the Rio Grande Valley (RGV). 20 of these occurred between June 1 and August 31. This report illustrates four different invasions of stash houses and the devastating impact of criminal aliens throughout the RGB sector.
The impact of Operation Strong Safety (the DPS Surge in the RGV sector announced earlier this year by Gov. Perry, Lt. Gov. Dewhurst and House Speaker Straus) has forced the gangs of criminal aliens to respond in confrontations with law enforcement agencies.
In June, a Gulf Cartel member attempted to block a DPS Trooper from seizing a load of drugs. The Trooper, along with U.S. Border Patrol agents, was pursuing a Nissan Sentra near Mission, Texas when a Chevrolet Malibu attempted to block the trooper. The driver of the Malibu was a Gulf Cartel Associate known as "C-2." He has a history of smuggling both drugs and illegal aliens.
In the now famous Anzalduas Park near Mission, Texas where illegal aliens are smuggled on jet skis nearly every day, Troopers on a DPS shallow water boat were assaulted by rocks thrown by 8-12 subjects on the Mexican side of the river. One subject rammed the DPS boat as the troopers were attempting to arrest a subject in the river. Both subjects escaped but the jet ski was seized and turned over to Border Patrol for forfeiture proceedings.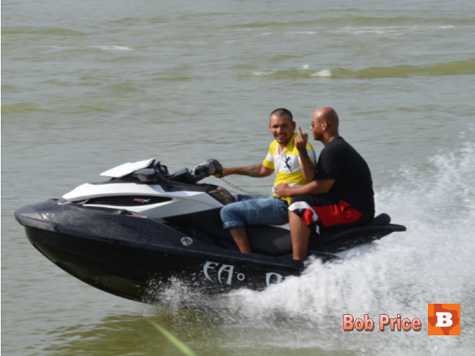 Numerous other incidents of criminal alien confrontations with law enforcement are illustrated in the report below.
Another effect of the activities of criminal aliens has been the impact on the corruption of public officials. The report reveals the arrest and conviction of two county sheriffs in the RGV sector. These include the arrests of Starr County Sheriff Reymundo Guerra who was arrested for assisting drug traffickers smuggling marijuana and cocaine through his jurisdiction, and the arrest and conviction of Hidalgo County Sheriff Lupe Trevino who was convicted on federal money laundering charges for taking campaign contributions from a drug trafficker. Breitbart Texas has reported extensively about the numerous public corruption arrests of public figures in the Texas border region.
Bob Price is a staff writer and a member of the original Breitbart Texas team. Follow him on Twitter @BobPriceBBTX.
DPS 2014 Report – Summary of Significant Border Incidents