As the world continues its love affair with Mexican drug lord Joaquin "El Chapo" Guzman Loera, public opinion continues to focus on how the billionaire drug lord has managed to escape twice from two of Mexico's maximum security prisons, as well as the vast power and reach of his criminal enterprise known as the Sinaloa Cartel. Let's take a look at the real "El Chapo" actor Sean Penn protected and glamorized.

As Breitbart Texas previously reported, Guzman's empire, while deemed praise worthy by many, has in fact been built on bloodshed. A quick look at the history of the Sinaloa Cartel shows that El Chapo and efforts to expand his empire have led to much of the ongoing drug violence that has plunged Mexico into a narco-war.
Below are some of the most brutal murders or gun battles that Guzman's Sinaloa Cartel has been responsible of played a major role in.
Boca Del Rio Massacre– On september 20, 2011, gunmen from Los Matazetas working at the time under orders of the Sinaloa Cartel dumped the tortured bodies of 35 men and women along a city highway in Boca Del Rio, Veracruz. The bodies were left behind along with a narco banner where the Sinaloa Cartel forces took credit for the murder and threatened Los Zetas.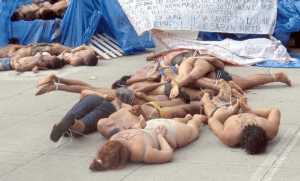 Nuevo Laredo Massacre 1 — On April 17, 2012, El Chapo's forces aided by the Gulf Cartel moved into the border city and Zeta stronghold of Nuevo Laredo in an attempt to take control of the border area and left the dismembered bodies of 14 men inside trash bags that had been left inside a minivan outside of Nuevo Laredo City Hall along with a narco-banner signed by El Chapo and addressed to Los Zetas. Despite the clear cartel link to the murder, Tamaulipas authorities tried to claim that the victims were not related to drug trafficking activity and that there was no war between rival cartels in Nuevo Laredo.
Nuevo Laredo Massacre 2 — On May 4, 2012, Los Zetas hung nine Gulf Cartel members from a bridge, but the Gulf Cartel and the Sinaloa Cartel responded just hours later. The response was the headless bodies of 14 Los Zetas members placed in a vehicle near the mayor's office. The heads were placed in an ice chest also by the mayor's office. Along with the gory find, the gunmen left a banner signed by El Chapo where he threatened the Nuevo Laredo Mayor and the local police chief for siding with Los Zetas and trying to ignore his presence..
Tubutama Gun Battle – On July 1, 2010, Sinaloa Cartel gunmen clashed with their rivals from the Beltran Leyva and Los Zetas Cartel leaving more than 20 dead near the rural town of Tubutama Sonora, just 60 miles from Nogales Arizona. A Youtube video shows in gory detail the carnage of the battle.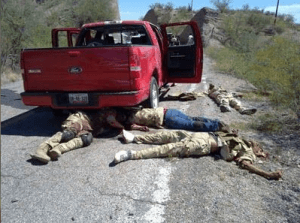 Cardinal Juan Jesus Posadas Ocampo – On May 24, 1993 Cardinal Posadas, the Archbishop of Guadalajara and high ranking cardinal within the Roman Catholic Church was gunned down at the Guadalajara International Airport. Further investigation later revealed that gunmen with the Arellano Felix cartel had been trying to assassinate Sinaloa's top leader Joaquin Guzman Loera when they mistook the cardinal's car for El Chapo and began firing.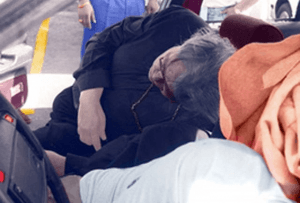 Maria Susana Flores Gamez – The former Miss Sinaloa beauty queen met her untimely death in a hail of gunfire on November 2012 in a rural area near Guamuchil, Sinaloa. Flores had been accompanying Chapo's top enforcer Ivan "El Cholo" Gastellum when the Mexican military went after them. After a lengthy chase and gun battle, Flores ended up in a pool of blood while the military arrested multiple gunmen.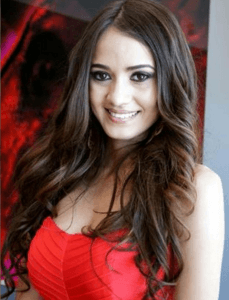 Murdered Protesters — On March 2010, six farmers who had been protesting the building of a dam near Culiacan, Sinaloa were gunned down by Sinaloa Cartel gunmen during a firefight. On that day, convoys of gunmen from El Chapo's Sinaloa Cartel clashed with rival gunmen from the Beltran Leyva Cartel. During that fierce gun battle, the six protesters were massacred by the cartel gunmen who mistook them for rivals.