MISSION, Texas — Mexican cartel human smugglers abandoned a two-year-old girl on the Texas side of the Rio Grande and returned to Mexico.
The cartel smugglers had crossed the child on a raft along with a group of 14 other illegal immigrants near the area known as Rincon Village, information release to Breitbart Texas by U.S. Border Patrol revealed.
Once the group was on the U.S side of the river, one of the smugglers handed off the two-year-girl to one of the illegal immigrants and headed back to Mexico. The toddler was wearing a white-t-shirt with a name and phone number written with black marker.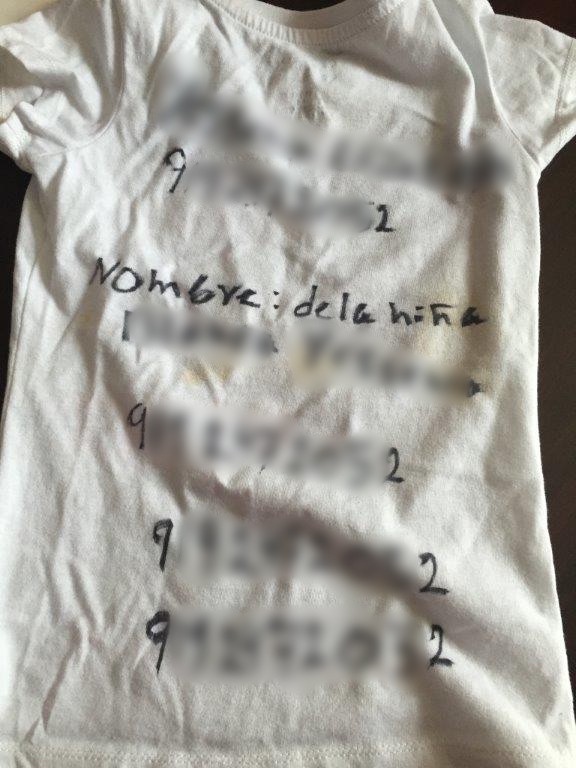 Once the agents got the group back to their station, they found a birth certificate for the toddler that identified her as a citizen of El Salvador. Authorities were able to call the girl's mother who appears to be in the U.S., she said that a friend was supposed to reunite the two. 
The toddler was evaluated and found to be unharmed and healthy; she has since been placed on foster care, Border Patrol officials stated.
"Smugglers are heartless criminals who have no regard for the lives of people, no matter what age. " said Chief Patrol Agent Manuel Padilla Jr.  "This case shows how smugglers continue to prey on the most vulnerable, treating them as contraband, using them for personal gain."
Rincon Village is a border area favored by Gulf Cartel smugglers to cross people from Central America in order for them to be caught by authorities. The area has also led to immigrants being victimized by armed robbers and other criminals. The criminal organization relies on overwhelming U.S. Homeland Security and the court system so the illegal immigrants are released only with a notice to appear in court at a later date.
Ildefonso Ortiz is an award winning journalist with Breitbart Texas you can follow him on Twitter and on Facebook.