CORPUS CHRISTI, Texas — Border Patrol agents rescued four illegal  immigrants who were lost in the harsh terrain of the ranch lands in south Texas.
The first rescue took place earlier this week when three Central American immigrants who were showing sings of heat related illness dialed 911 asking for help, information provided to Breitbart Texas by the U.S. Border Patrol revealed.
As previously reported by Breitbart Texas, illegal immigrants looking to get to a northern city are forced to trek through miles of dense brush in an effort to circumvent the Border Patrol checkpoints in Falfurrias and Sarita. Both checkpoints are roughly 70 miles north of the border and present the last barrier for human smugglers, drug traffickers and illegal aliens looking to enter the larger metropolitan areas in the country.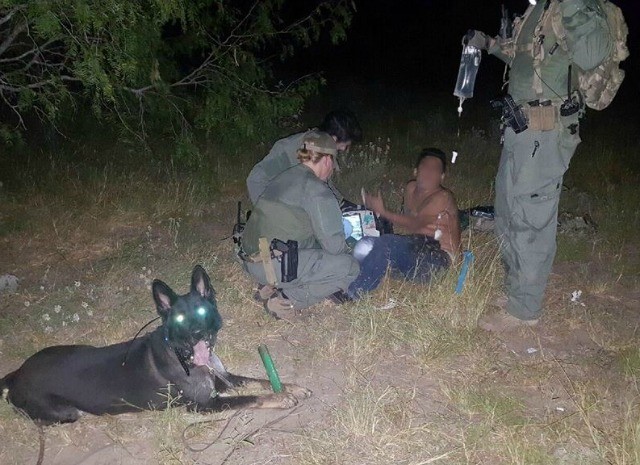 After receiving the 911 call, Border Patrol agents set off a rescue operation in an effort to locate the missing men. After some searching, the agents located the three illegal immigrants and began to provide first aid. One of the men had to be flown by helicopter to a hospital in Corpus Christi. The other two men were cared for at the scene and did not require medical care.
On Tuesday, another illegal immigrant from El Salvador dialed 911 after becoming lost in the brush areas just south of the Falfurrias checkpoint. Authorities set off another rescue operation and found the man also suffering from heat related illness.
As Breitbart Texas previously reported, Border Patrol officials have reported a 54 percent increase in the number of rescues within the region. The number of confirmed deaths has decreased by 3 percent compared to last year, despite an increase in the numbers of illegal aliens passing through this area.