MATAMOROS, Tamaulipas — The former mayor of this Mexican border city was seen having breakfast with relatives and friends, despite being a wanted fugitive of the U.S. Department of Justice.
This week, former Matamoros Mayor Erick Agustin Silva Santos went to a local restaurant called "El Paraiso" or Paradise in Matamoros accompanied by his wife, his brother, his sister-in-law and his nephews. Silva displayed an unconcerned and relaxed demeanor despite the fact that just a mile north of his location he is considered a wanted criminal by agents with U.S. Homeland Security Investigations.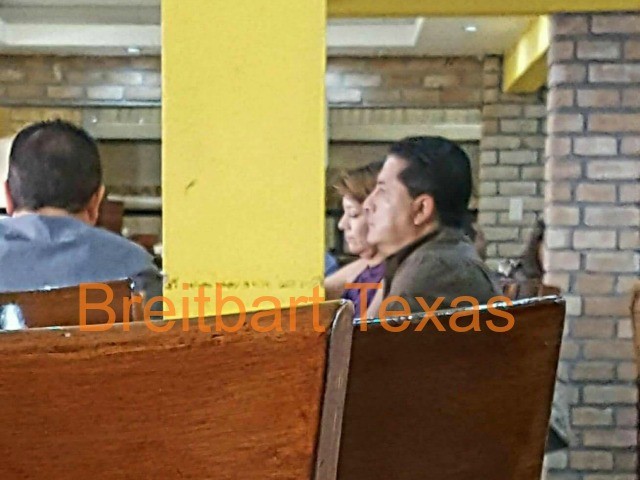 As previously reported by Breitbart Texas, Silva was named in a criminal indictment handed down in July 2014, charging him with four separate counts of money laundering and fraud. The charges accuse him of having taken large amounts of bribe money from his job as a Mexican mayor and used U.S. banks to buy property or send that money off-shore accounts. The indictment was handed down under seal meaning that the information was kept secret until U.S. District Judge Randy Crane unsealed the document and the U.S. Attorney's Office publicly called him a fugitive.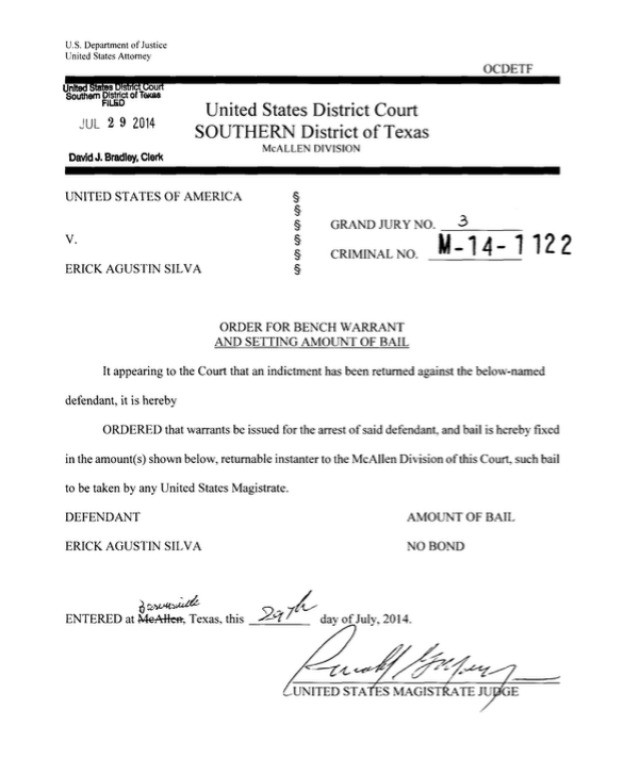 Court records obtained by Breitbart Texas revealed that the bench warrant issued by a U.S. Magistrate Judge shows that Silva is to be held without bond in the case.
In addition to Silva's criminal case, federal prosecutors also moved against him in civil court in an asset forfeiture case looking to seize laundered funds that had been stashed in an off-shore account in Bermuda as well as a house in Brownsville, Texas. A story published by Breitbart Texas is cited by prosecutors in one of the legal motions in the civil case
Most recently, U.S. District Judge Randy Crane ruled against Silva in the civil forfeiture case. The basis for the ruling is a legal term called "Fugitive Disentitlement" meaning that since Silva is a fugitive, he is not able to present a legal defense claiming that the seized assets were lawfully obtained.
Even after Crane's ruling, Silva spoke to various Mexican news outlets claiming that he was the target of a slander campaign by news outlets.
As Breitbart Texas previously published, Silva went on a social media tirade calling the seizure of his assets a lie and criticizing the U.S. government for being involved in Mexican politics.
Ildefonso Ortiz is an award winning journalist with Breitbart Texas you can follow him on Twitter and on Facebook.