GRANJENO, Texas — Breitbart Texas encountered a total of 43 illegal immigrants in various groups in less than two hours as they were walking two miles north of the Rio Grande. The migrants, primarily from El Salvador, were looking for U.S. Border Patrol agents to pick them up.
The discovery of the various groups of illegal immigrants easily crossing into Texas comes at a time when U.S. Customs and Border Protection has been forced to acknowledge the record setting uptick in human smuggling after months of claiming the trends were below 2014 figures. Breitbart Texas reported that members of the National Border Patrol Council had accused CBP of trying to keep the record-setting numbers out of the public eye until after the 2016 Election.
While visiting a privately owned tract of land two miles from the Rio Grande in an area long touted by politicians as being part of a "secure" border region, this reporter encountered 43 illegal immigrants who were walking north from the river. The area visited by Breitbart Texas is used by the Gulf Cartel to move illegal immigrants from Central America and countries other than Mexico, while Mexican nationals, convicted criminals and previously deported aliens are moved through a separate area further west. In Starr County, Texas, the Gulf Cartel also moves the bulk of their drugs–taking advantage of the lacking physical border  barriers and decreased presence of law enforcement. This reporter initially encountered a group of eight illegal immigrants including women and children, all from El Salvador.
Santos Aquino, an illegal immigrant from El Salvador, spoke with Breitbart Texas claiming they had fled from their home country out of fear of the raging gang violence there. During the short interview, Aquino said he hoped to get to New York to meet up with his wife and children and encouraged others to make the journey. The man said the U.S. was a blessed country and God would reward its kindness.
Moments after Aquino's group left, Breitbart Texas encountered another group of 10 illegal immigrants from El Salvador. The children in the group were thirsty and asked if they could have some water.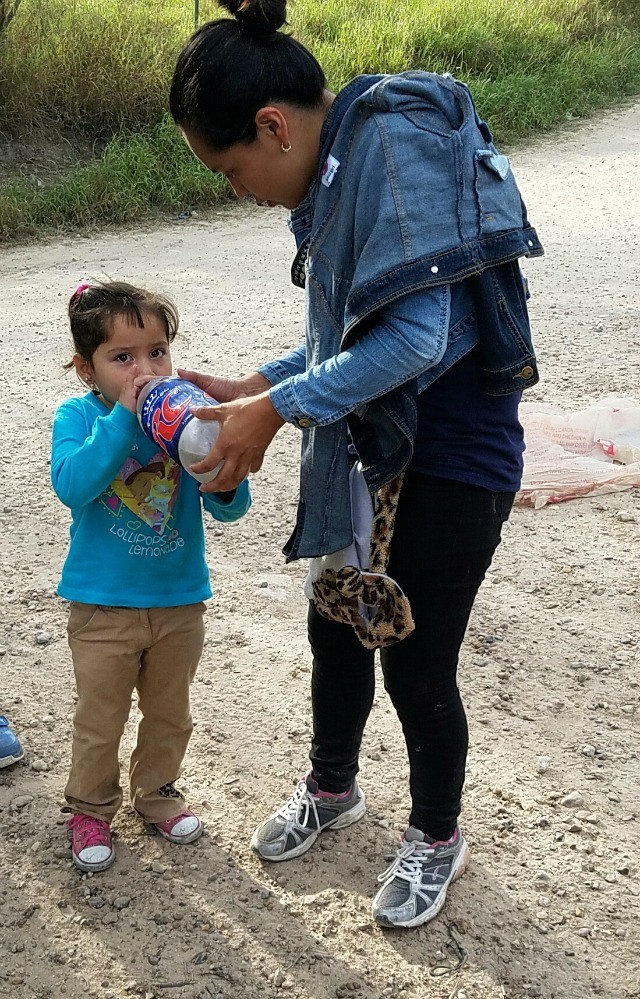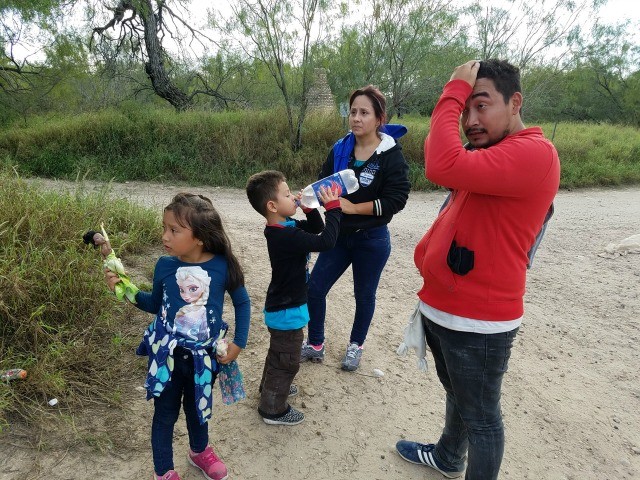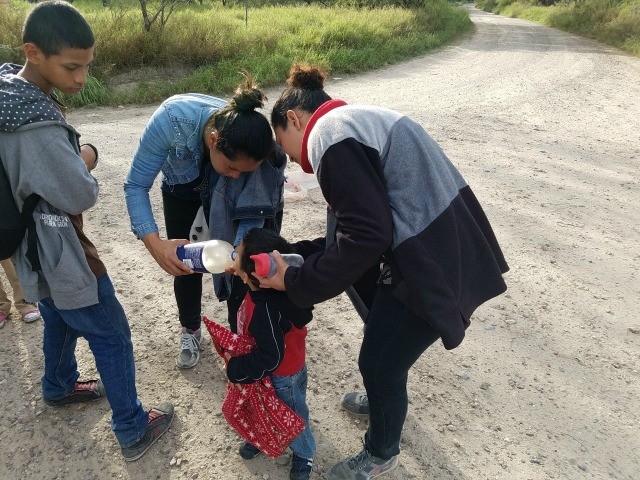 The group continued walking north trying to find Border Patrol agents.
After the second group left, a convoy of U.S. Border patrol vehicles and private prison vans drove to the river. Shortly after, the convoy drove north again carrying an unknown number of illegal immigrants inside.
Breitbart Texas later encountered a group of five illegal immigrants made up of two women and three children. One of the women, who would not give her name, said they had left their home countries fearing the out-of-control violence there.
After that group left, more kept arriving and walking past as they sought Border Patrol agents to process and release them so they could reach their intended destinations. Breitbart Texas encountered various other groups who refused to be on camera and ran away when approached.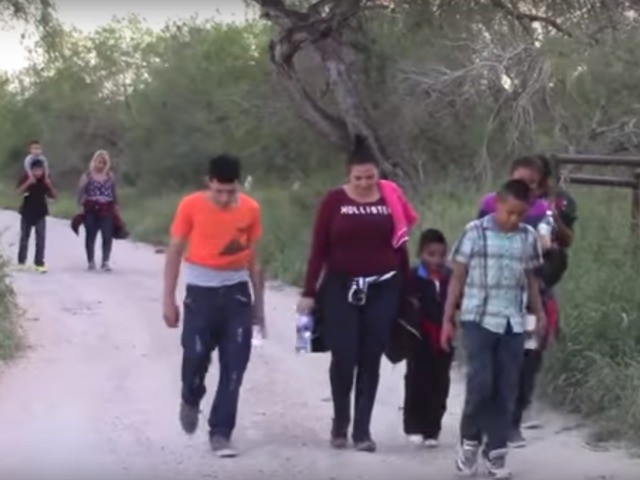 Listen to Brandon Darby discuss this article on Breitbart News Daily on SiriusXM:
Ildefonso Ortiz is an award winning journalist with Breitbart Texas. He co-founded the Cartel Chronicles project and you can follow him on Twitter and on Facebook.