Mexican authorities have arrested one of the top leaders of the Sinaloa Cartel who is believed to have taken power by force after the arrest of El Chapo.
On Tuesday morning, Mexico's Attorney General's Office confirmed the arrest of Damaso "El Licenciado" Lopez, in Mexico City during an operation in the early morning hours. For the arrest, federal police officers and military forces raided a series of luxury apartments in the Anzures neighborhood in the Miguel Hidalgo sector of Mexico City, a locale where public officials continue to deny the presence of drug cartels. Details of the arrest have not yet been released.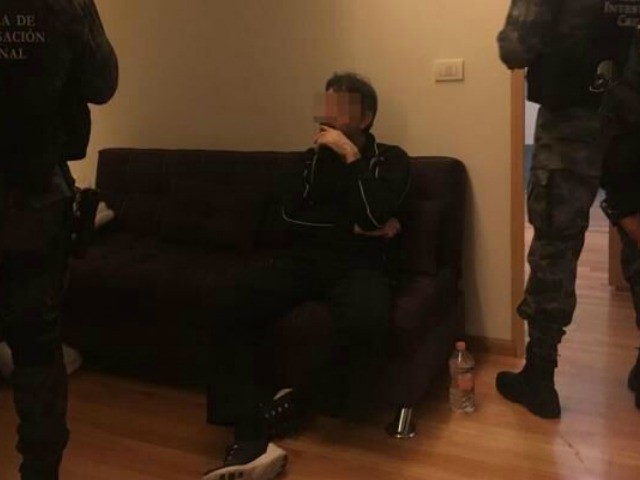 Known as "El Licenciado", Damaso Lopez jumped into the narco-scene in 2001 when then Sinaloa Cartel boss Joaquin El Chapo Guzman was in custody at the Puente Grande maximum-security prison. Lopez was the chief warden of the prison and according to Mexican authorities, played a key role in helping El Chapo escape using a laundry cart.
Because of the escape, Damaso Lopez and Joaquin "El Chapo" Guzman became close friends and business associates. Lopez was able to climb his way to a key leadership position in the Sinaloa Cartel. After Guzman's most recent capture and eventual extradition to the U.S., Damaso Lopez was singled out as the likely successor. According to Mexican law enforcement officials, Lopez has been waging a fierce war for control of Sinaloa's drug trafficking routes with El Chapo's family.
As Breitbart Texas reported, since the capture of El Chapo, the drug lord's sons were kidnapped in the resort city of Puerto Vallarta, Jalisco, and his mother's home in Sinaloa was raided by cartel gunmen. Most recently, El Chapo's sons were ambushed by Lopez' son Damaso "El Mini Lic" Lopez who had called a meeting with El Chapo's sons and Sinaloa Cartel top leader Ismael "El Mayo" Zambada. Instead of having the meeting, Lopez's gunmen made a move to kill their rivals, causing a larger rift between the rival factions.
Despite the ongoing struggle for control, the Sinaloa Cartel continues to be one of the main sources of heroin, cocaine, and methamphetamine for U.S. consumers. As Breitbart Texas has been reporting, through the use of various cells across the U.S, the cartel is able to get their product from the U.S.-Mexico border to large cities like New York, Los Angeles, and Chicago.
Tony Aranda is a contributing writer for Breitbart Texas.