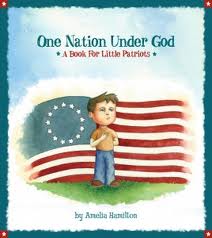 —AND THE WINNER OF THE $100K POWER LINE PRIZE IS…—
Putting their money where their mouth is, our friends at Power Line came up with the terrific idea of tapping into the creative world to explain the dangers of President Obama's mounting debt. Starting next week, Big Hollywood will post a number of the entries — favorites, runner ups, and finalists, on a daily basis, but for now you can check out the grand-prize winner here.
The idea, of course, is to get a crucial message out. So you are encouraged to "steal" these videos and help them to go viral.

—MOVIES SPIELBERG (ALLEGEDLY) DEMANDS YOU SEE BEFORE YOU WORK WITH HIM—
While this may or may not be true about Spielberg, what is true is that this is a great list of great films. Whoever came up with it should be programming film schools or Turner Classic Movies.
There are only a few on here I haven't seen. The most surprising title, though, is Steve McQueen's "The Hunter," which is widely regarded as a truly awful film. The inclusion of Rod Steiger's "No Way to Treat a Lady," "Ramblin' Rose," "Runaway Train," "Scarecrow," "The Chase," "French Connection 2," "Lonelyhearts," and One-Eyed Jacks" are all unexpected but excellent choices.
Those of you looking to educate yourself on the magic of motion pictures could do a lot worse (like any AFI Top 100 list) than this.

—NBC REIMAGINING "PRIME SUSPECT"—
Great, just great.
The original British series of television films starring the magnificent Helen Mirren are truly something special. For starters, she's absolutely superb in the lead role and the mysteries (at least in the first four films) are genuinely intriguing and intelligent. And while the stories did make an issue out of the sexism the protagonist faced, she was also a deeply flawed and deceptively ambitious character which helped to take the edge and "preach" off the crusading aspects of the story.
This American reimagining is not only going to be a regular series but it looks as though "sexism" is going to remain a major theme. We live in a world where women are the stars and co-stars of a dozen or so television police procedurals. Are we really supposed to buy into the anachronism that sexism is still a major issue in the world of American law enforcement? Furthermore, the original series held on to its quality because only seven films were produced between 1991 and 2006. How are the creative demands of a 20+ episode season going to compete with that?

—JEAN HARLOW GETS SOME RESPECT—
The weekend before we moved out of Los Angeles and back to America, we visited The Hollywood Museum on Hollywood and Highland in the old Max Factor building. Cannot recommend it more, and one of the highlights is a wing dedicated to Jean Harlow. Costumes, scripts, props and her famous 1932 Packard are all on display, but what's most gratifying is that the wing exists at all. Harlow was a phenomenal screen presence, every bit as charismatic as Marilyn Monroe but with sharper edges, a youthful vitality that captured an age, and a radiating intelligence. For whatever reason, Harlow doesn't get the respect her extraordinary talents deserve, but hopefully that's going to change soon.
UCLA will host a retrospective of her all-too brief (she died at 26), but still impressive career. There was really no one else like her and discovering or rediscovering her work is a true cinematic pleasure.

—–
——
LAST NIGHT'S SCREENING
Because I find myself endlessly fascinating, this new feature will be all about me; where I talk about whatever it is I watched the day before — if anything. There are only two reasons why this feature may not appear from time to time. 1). A home renovation has crippled my precious TV time. 2). I watch something I'm too embarrassed to mention, like Judy Garland's "A Star is Born" for the 190th time or "Reindeer Games" — which rules, haters.
Client 9: The Rise and Fall of Eliot Spitzer (2010): Though thirty minutes too long, you can't go wrong with a story like this. Before he delighted me by embarrassing Kathleen Parker on a daily basis on the now-cancelled CNN show "Parker/Spitzer," Eliot Spitzer was on the fast-track to becoming the President of the United States. After seven years as New York's hard-charging Attorney General and a year as that state's governor, Spitzer was on top of the political world when he was forced to resign after it was discovered the married Governor had regularly (and illegally) purchased the services of high-end prostitutes.
The most surprising part of the documentary is that Spitzer participates on-camera. He's the film's narrator, taking us through his days as Attorney General where he became New York's golden boy crusading against Wall Street, straight through to his infamous resignation.
Obviously the story is an absorbing one. Spitzer is a fascinating character who, like many powerful and famous people, has that perfect (and sometimes fatal) mix of self awareness and self-deception. This is on glaring display even as he recalls his fall. In his eyes, he's a tragic Greek character like Icarus, as opposed to the weak, sleazy scumbag who broke the law and betrayed a loving family. The very same narcissism that got him into this mess is still at work attempting to explain it. We're all weak, we all make mistakes, but in order to avoid them in the future you have to be honest with yourself. Unfortunately, Spitzer comes off as someone who believes his greatness made his fall inevitable.
To his credit, writer/director Alex Gibney (mostly) tells his story in a fairly straight-forward manner. Believe me, I'm no fan of those bailed-out losers on Wall Street, but as Spitzer became a rock 'n' roll AG he apparently overreached in his authority and those he targeted are given a chance to tell their side of the story. Gibney also tells a political story as opposed to a sex-scandal story, which makes the film better but fails the test of intellectual honesty. From Gibney's point of view, Spitzer was singled out by Republicans for partisan reasons and possibly to protect the powerful on Wall Street. Whatever the truth is, when you're the Governor of a state and participating in illegal activity, you open yourself up to blackmail.
In the political world especially, sex scandals are not distractions or "just about sex." They matter. No one's saying Spitzer doesn't deserve a second chance, but he compromised his office in unimaginable ways and losing that office was a just punishment.

——-
——-
LAST NIGHT'S DREAM
Because I find myself endlessly fascinating, this new feature will also be all about me; where I describe whatever dream I had the night bef– Joke!

—–
—–
TODAY'S QUICK HITS
ANOTHER "FRIDAY NIGHT LIGHTS" FILM IN THE WORKS
IS THERE REALLY A LINDA LOVELACE BIOPIC? OR IS IT THE CREATION OF PUBLICITY AGENTS LOOKING TO GET THEIR CLIENTS IN THE NEWS?
FINAL "POTTER" (WE HOPE), IS THE HIGHEST GROSSING "POTTER"
PACINO'S "SCARFACE" RETURNS TO THEATRES!
ON A RELATED NOTE: MY BIRTHDAY IS A MERE 7 MONTHS AWAY…
WHEN DID SOMEONE 'NOT' MAKING A MOVIE BECOME NEWS?

—–
—–
CLASSIC PICK FOR WEDNESDAY AUGUST 3, 2011
TCM:

2:15PM EST: Juarez (1939) — True story of Mexico's Abraham Lincoln and his fight against Napoleon's empire. Dir: William Dieterle Cast: Bette Davis, Paul Muni, Brian Aherne. BW-121 mins, TV-G, CC.
In his day, The Mighty Paul Mini was king of the biopics and here's a chance to see why in this flawed but still compelling political drama complete with Bette Davis.
You'll find that I never pass up an opportunity to introduce Muni to as many readers as possible. He was one of those all-too rare actors who could pull off BIG acting — a talent that is all but extinct today. Everything this Academy Award winner did is worth watching and you'll be surprised at how many undiscovered gems you come across in the process.

—–
——
Please send tips/suggestions/requests to jnolte@breitbart.com