Los Angeles-based conservative guerrilla street artist SABO began preparations for former first lady Hillary Clinton's upcoming arrival to Los Angeles for a fundraiser to benefit the Democratic Senatorial Campaign Committee.
This morning, SABO hung Hillary's Flying Monkey signage from traffic lights and utility boxes around Brentwood, California that read, "Hillary 2016." One of his art pieces was reportedly "violently" removed from a Whole Foods store shortly after he displayed them.
"All these leftists, I'm tired of their sh*t," the artist wrote in an email to The Hollywood Reporter.  
"It sickens me to see just about every California Republican I run across pull out the white flag in surrender to the coming coronation of Hillary Clinton," he explains on his personal website. "They've all but given up without a hint of a fight. Let this image be a reminder to them that our lady in waiting is not invincible. Obama came out of nowhere and knocked her off her perch without so much as trying."
The Louisiana-born artist moved to Southern California in 1987 to study at the Art Center College of Design in Pasadena. His famous and colorful Nancy Pelosi "twerk" caricature assisted with the launch of Breitbart California, causing an uproar among California democrats that demanded an apology.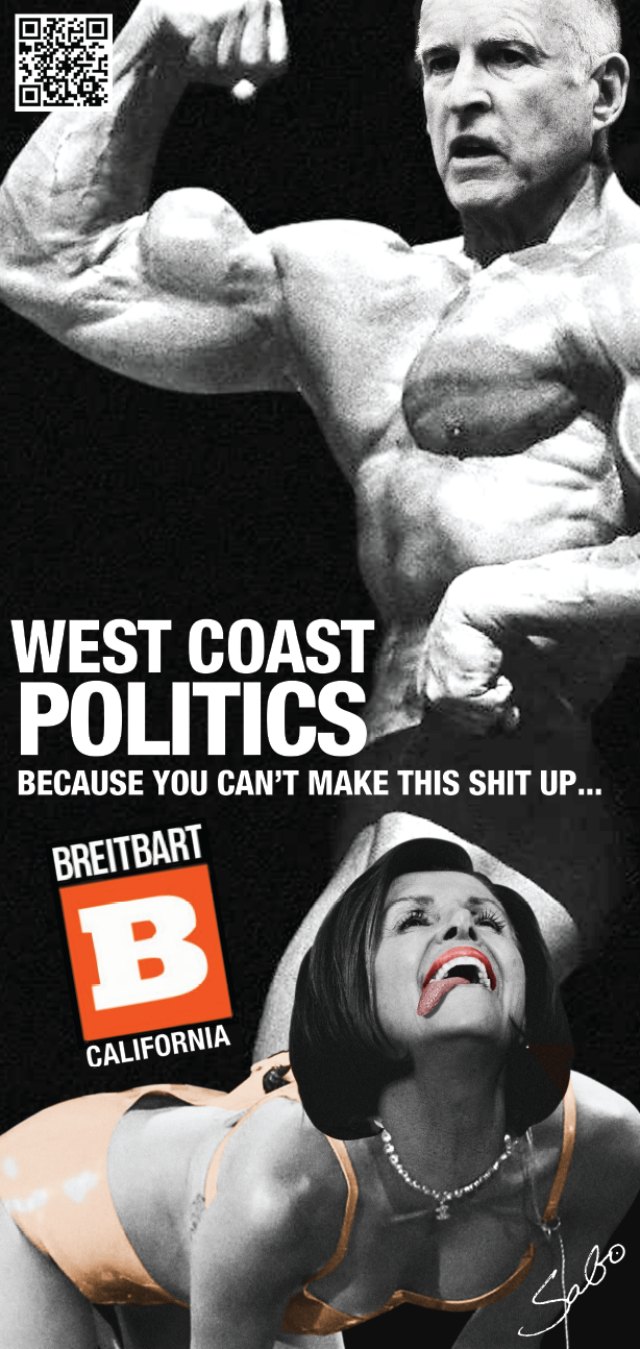 Prior to President Obama's Oct. 9 outing to a Hollywood fundraiser, the artist targeted actress Gwyneth Paltrow in his "Obama Drone' street art, which he said sums up his true feelings about Hollywood.
You know, it's kind of like a double or triple entendre in that, I mean, if you listen to one of these celebrities go on, they're like, droning on and on and on about how they love Obama or the left or the Democrats, or they drone on about how much Republicans suck, and in a way, much the way an unmanned aircraft flies through the air, these people fly through the airwaves.