Garth Brooks honored our nation's military men and woman in a special way Sunday at the 2015 Academy of Country Music Awards in Arlington, Texas.
Introduced by Taya Kyle, wife of the late "American Sniper" Chris Kyle, Brooks serenaded the audience with his hit "All-American Kid".
"I'm extremely grateful to all the first responders, the veterans, and their families, for all their sacrifices. And I hope that their example continues to inspire service in hometowns all across this great country," Taya told the audience.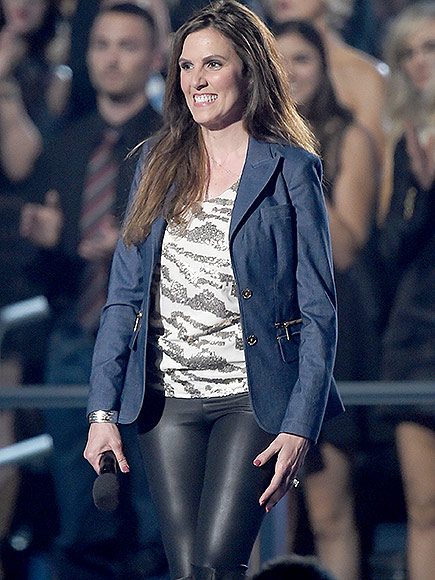 "All-American Kid" tells the story of a hometown hero who joins the military. After serving three tours of duty, he returns with battle scars and a silver star.
The lyrics partially read:
He stepped off the plane
In his combat boots
He saluted the red, white and blue

And the whole town cheered
And his mama cried
Another hometown boy made it home alive
Got his picture in the paper and the headline read "Welcome Back All-American Kid"

Yeah, this song is for those who never did
Come back all-American kids
"To sing it, a man who is a patriot and continues to touch us through his music – the legendary Garth Brooks," Taya continued.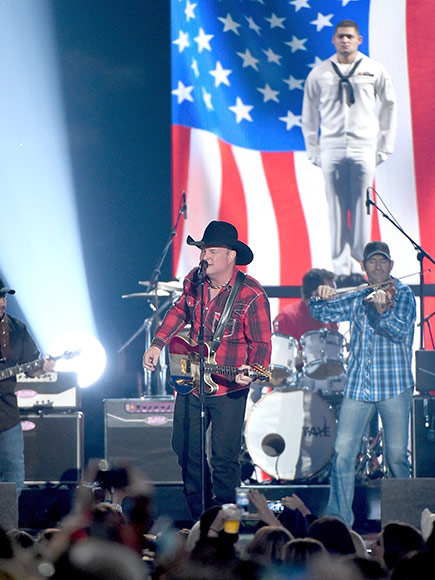 With cowboy hats in the air and a crowd exploding with applause, Brooks finished his passionate performance and continued to honor the service members that joined him on stage and in the audience.
"I'd like to take this second to thank all our men and women in the Armed Forced that are here and around the world protecting our freedom," he said in closing.
Watch: Garth Brooks pay homage to our Troops with All-American Kid