Based in part on the true story of an 18th 19th Century American trapper left for dead by his fellow traders, director/co-writer Alejandro G. Iñárritu's "The Revenant" is both a satisfying genre film and a legitimate piece of cinematic art. As his leading man, Leonardo DiCaprio's performance forces me to say something I never thought possible: Leonardo DiCaprio deserves the Best Actor Academy Award.
If you've seen the trailer, there are no spoilers coming. DiCaprio plays Hugh Glass, a man damaged by the loss of his wife who, along with his teen-aged son Hawk (Forrest Goodluck), makes a living as a hunter and fur trader.  The year is 1823 and Glass is part of a hunting party in the wilderness of the Louisiana Purchase. Already he has problems with John Fitzgerald (Tom Hardy), a greedy complainer and bigot who resents Hawk because he is half Indian.
A vicious and beautifully filmed Indian sneak-attack forces the hunting party to abandon their boat, their furs, and walk out of this harrowing, unsettled land. After Glass is mauled (not raped) by a bear, for his own mercenary purposes, Fitzgerald murders Hawk, leaves Glass for dead, and makes his way back to the nearest fort.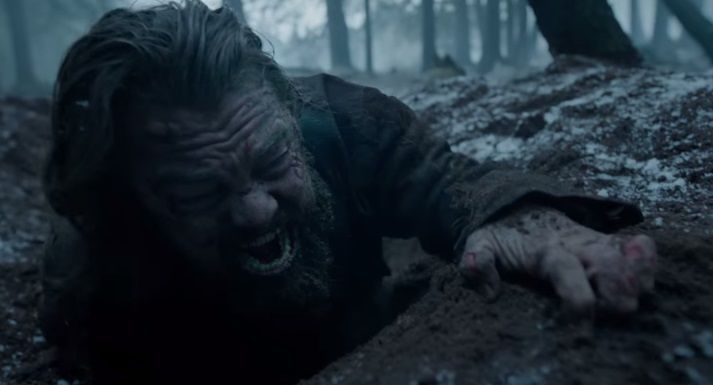 What follows is a gorgeously photographed, spellbinding, perfectly acted story of a man who has lost everything he loved and is now powered only by bloodlust and a spiritual need for revenge. He'll need every bit of it to crawl, fall and fight his way over hundreds of miles of unforgiving winter terrain.
In that way the story is absolutely relentless, and you feel everything Glass does; his hunger, the cold, his aching body, and most of all his seething heartbreak and insatiable need to avenge the murder of his boy.
Like I said, "The Revenant" is a genre film, a Western-revenger every bit as satisfying as a "Chato's Land" or a "Hannie Caulder." The packaging is so much more, something closer to the best film released this century, another exceptional Western that casts a dream-like spell, "The Assassination of Jesse James By the Coward Robert Ford."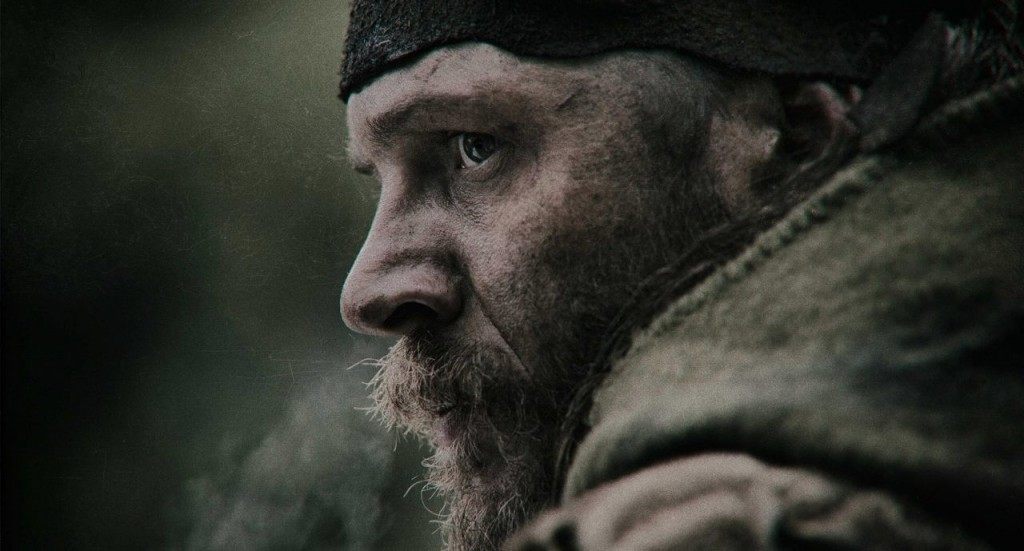 "The Revenant" is not "Dances with Wolves." As much as I admire Kevin Costner's Oscar-winning epic, I mean that as a compliment. While the very real horrors the American government served up to the American Indian are part of Glass's backstory, Iñárritu doesn't paint in black and white when it comes to this conflict or his characterizations. And that makes for an engrossing movie-going experience uninterrupted by the shallow Hollywood preaching you've come to expect in the modern Western.
Much has been made about the story's brutality, but there is nothing here you haven't already seen in the "Rambo" franchise, or even "The Empire Strikes Back." As I get older, I have found that I'm much more squeamish about movie violence than I was as a young man. While Iñárritu earns his R-rating, nothing in "The Revenant" made me any more squeamish than "The Walking Dead."
After  winning a bunch of Oscars for his absurdly overrated (although impressively acted and directed)  "Birdman," Iñárritu lives up to his billing, as does DiCaprio. After you've seen "The Revenant," you feel like you've seen an actual movie, not a big screen version of a television movie or CGI'd video game.
In the very best sense, "The Revenant" is a movie-going experience, one I can't wait to live through again.
Follow John Nolte on Twitter @NolteNC