First Lady Michelle Obama and media mogul Oprah Winfrey will co-host a White House summit in June to celebrate the achievements of women and tackle outstanding gender equality issues, just one week after Hillary Clinton clinched the Democrat presidential nomination.
Obama and Winfrey will host the "United State of Women" Summit at the White House on June 14, where they will be joined by nearly two dozen celebrities and gender equality activists.
Those participating in the summit include actresses Meryl Streep, Kerry Washington, Bellamy Young, Connie Britton, Tine Fey and Tracee Ellis Ross; Scandal showrunner Shonda Rhimes; Planned Parenthood president Cecile Richards; Obama administration senior advisor Valerie Jarrett; transgender Orange is the New Black star Laverne Cox; Muslimgirl.net founder Amani Al-Khatahtbeh; U.S. Chief Technology Officer Megan Smith; PepsiCo CEO Indra Nooyi; and Goldman Sachs Foundation President Dina Habib Powell.
The group released a video earlier this week as a preview of what they'll be discussing later this month.
The Summit will focus on six topics: economic empowerment, health and wellness, educational opportunity, violence against women, entrepreneurship and innovation and leadership and civic engagement.
"Experts, advocates, and grassroots and business leaders who work in both domestic and international arenas will gather to highlight key issues affecting women and girls and best practices to carry on into the future," Obama wrote in a Medium post.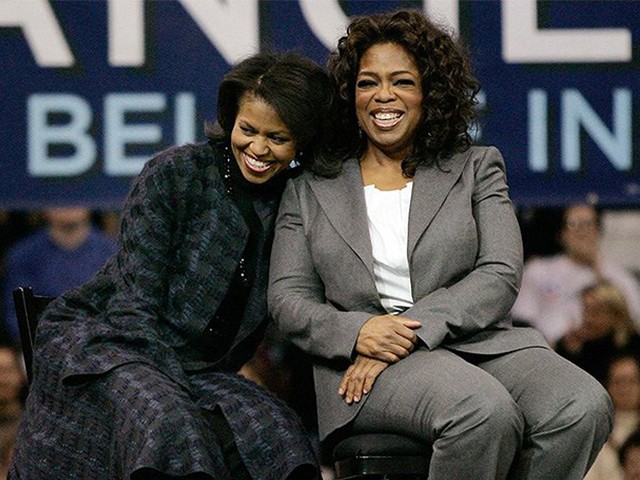 Five thousand people have registered to attend the sold-out Summit, but those shut out of attending can watch a livestream at the United State of Women website.
Coincidentally, the group's video was released the same day that the Associated Press announced that Clinton had crossed the delegate threshold to secure the Democratic presidential nomination.
On Thursday, President Obama formally endorsed Clinton with in a video release:
The summit also falls out on the same day that Washington, D.C. holds its last-in-the-nation Democrat presidential primary.
Follow Daniel Nussbaum on Twitter: @dznussbaum