Actress Kaley Cuoco caused a stir on Monday with a photo posted to social media in honor of Independence Day that appears to show her dogs sitting on an American flag laid out on the ground.
The 30-year-old Big Bang Theory star posted the snap on Monday and thanked Tony Craddock's The Pet Handler company for looking after her dogs for her on July 4.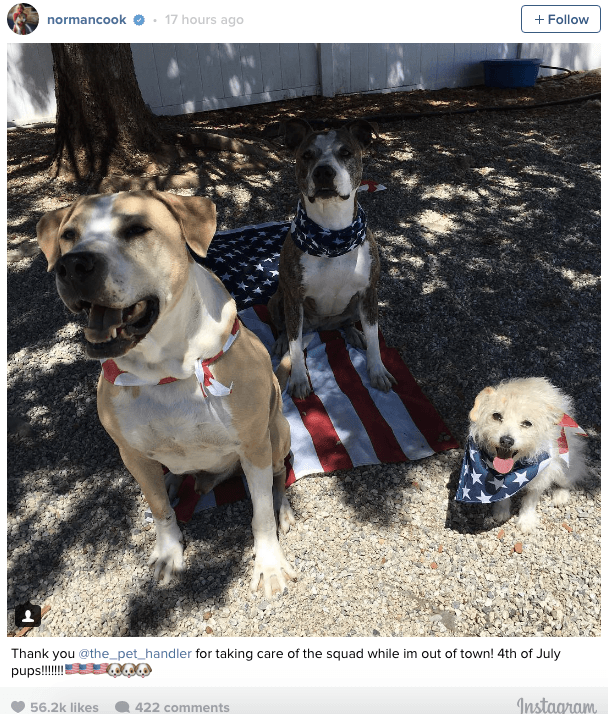 "Thank you @the_pet_handler for taking care of the squad while im out of town! 4th of July pups!!!!" the actress captioned the Instagram post.
Some of the actress' social media followers were quick to point out that, according to the U.S. Flag Code, it is considered a sign of disrespect for an American flag to be placed on the ground, and a flag should never be stepped on.
"Showing disrespect for the flag, it should never touch the ground, or let your pet stand on it!" one commenter wrote on the picture, according to Fox News.
"Shame on you, Kaley. You lost a fan," read another comment, while another poster wrote: "Why the f*ck is your dog running its a**hole on the f*cking flag?!?! I get that your trying to act patriotic but this is definitely in VERY bad taste!!!"
Cuoco appears to have since deleted the photo from her account.
The actress spent Independence Day weekend with her boyfriend Karl Cook, according to other snaps she shared on her Instagram account.
Follow Daniel Nussbaum on Twitter: @dznussbaum