A promotional poster for the upcoming comedy The Death of Stalin has scrubbed out the actor Jeffrey Tambor after claims emerged that he sexually harassed his colleagues while working on the Amazon series Transparent.
Tambor, 73, appeared in the first promotional for the film alongside fellow cast members Rupert Friend, Michael Palin, Jeffrey Tambor, Steve Buscemi, and Jason Isaacs, but has now had his face removed from the artwork.
The latest poster instead features Simon Russell Beale, Rupert Friend, Andrea Riseborough, Steve Buscemi, and Jason Isaacs.
The new poster was released hours after Amazon announced that they had fired Tambor from the fifth season of their studio drama Transparent, where he plays the role of a transgender woman and for which he has won two Emmy awards.
Images of the new promotional poster, sans Tambor, quickly spread on social media on Thursday.
Original version: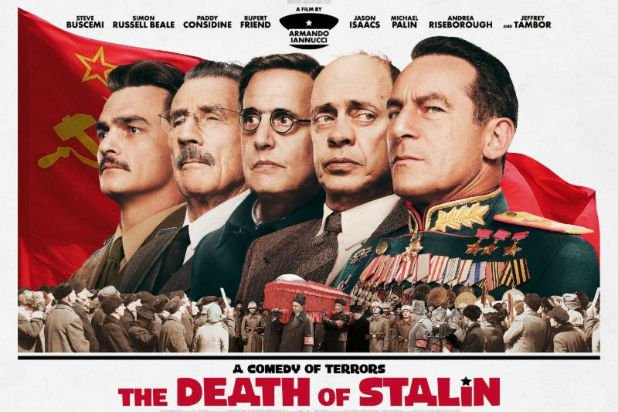 Edited version: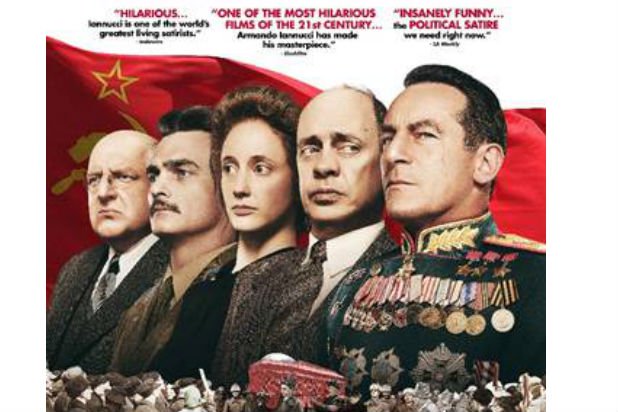 Tambor has vociferously denied all the allegations against him, which involve inappropriate sexual behavior toward two transgender women.
"I am profoundly disappointed in Amazon's handling of these false accusations against me," Tambor said in a statement, adding that the investigation was influenced by a "toxic politicized atmosphere that afflicted our set."
"As I have consistently stated, I deeply regret if any action of mine was ever misinterpreted by anyone and I will continue to vehemently defend myself," he said.
Amazon Studios chief Roy Price resigned from the company last October after being accused of sexual harassment by producer Isa Hackett, who works on the streamer's original series The Man in the High Castle. Three other Amazon executives have left the company since Price's departure.
The Death of Stalin opens in U.S. theaters on March 9.
Follow Ben Kew on Facebook, on Twitter at @ben_kew, or email him at bkew@breitbart.com.