Organized left-wing groups launched violent protests in Albuquerque, New Mexico on Tuesday evening outside a speech by Republican frontrunner Donald Trump.
Protests turn violent outside Trump rally in #Albuquerque https://t.co/ls7x7KeTlp pic.twitter.com/CSsGMJTj5V

— FOX & Friends (@foxandfriends) May 25, 2016
Every time #TrumpProtesters wave the Mexican flag they reinforce EVERYTHING #Trump has been saying. #Albuquerque pic.twitter.com/jS9uUDHWMm

— Joe Prich (@JoePrich) May 25, 2016
As demonstrators waved the Mexican flag, shots were fired — reportedly by a pellet gun — while police cars were vandalized, rocks and bottles were thrown, and Trump supporters were threatened and beaten.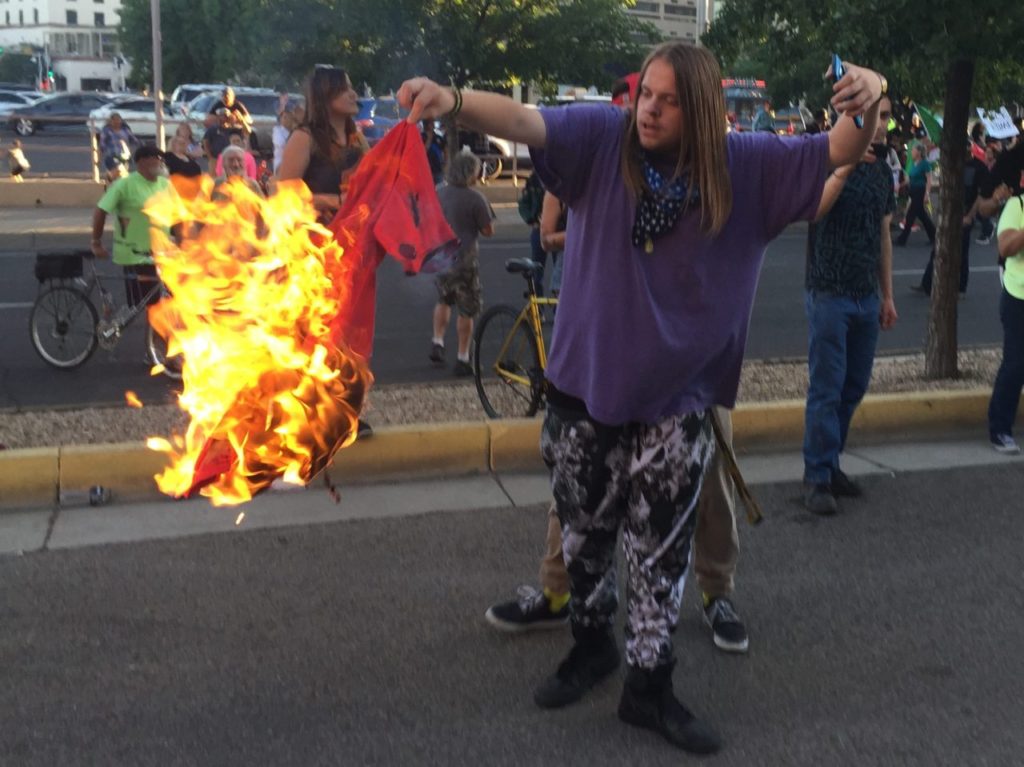 WARNING language: Part 2 of scuffle btw. Trump supporter in wheelchair & protestors after water thrown @krqe pic.twitter.com/2k7aBBdP3q

— Gabrielle Burkhart (@gburkNM) May 25, 2016
Albuquerque City Council president Dan Lewis issued a statement:
The violence that we're seeing this evening is absolutely unacceptable, and it is not the fault of Donald Trump, his campaign, or the attendees at the rally this evening. It is directly the result of so called public interest groups, such as ProgressNM and the Southwest Organizing Project, fomenting hate.

These organizations this evening devolved from community action groups to hate groups by every usual measure. This was not a protest – it was a riot that was the result of a mob trying to cause damage and injury to public property and innocent citizens exercising their constitutional right to peaceably assemble.
The mainstream media covered the riot as a "scuffle," and implied it was Trump's fault.
Watch: Protesters steal Trump merchandise and light it on fire just before first clashes with police. pic.twitter.com/QebdxJOdvX

— Jacob Rascon (@Jacobnbc) May 25, 2016
MSNBC's Chris Matthews denied that there was violence at all: "I don't think they're that violent,' he said of the protests.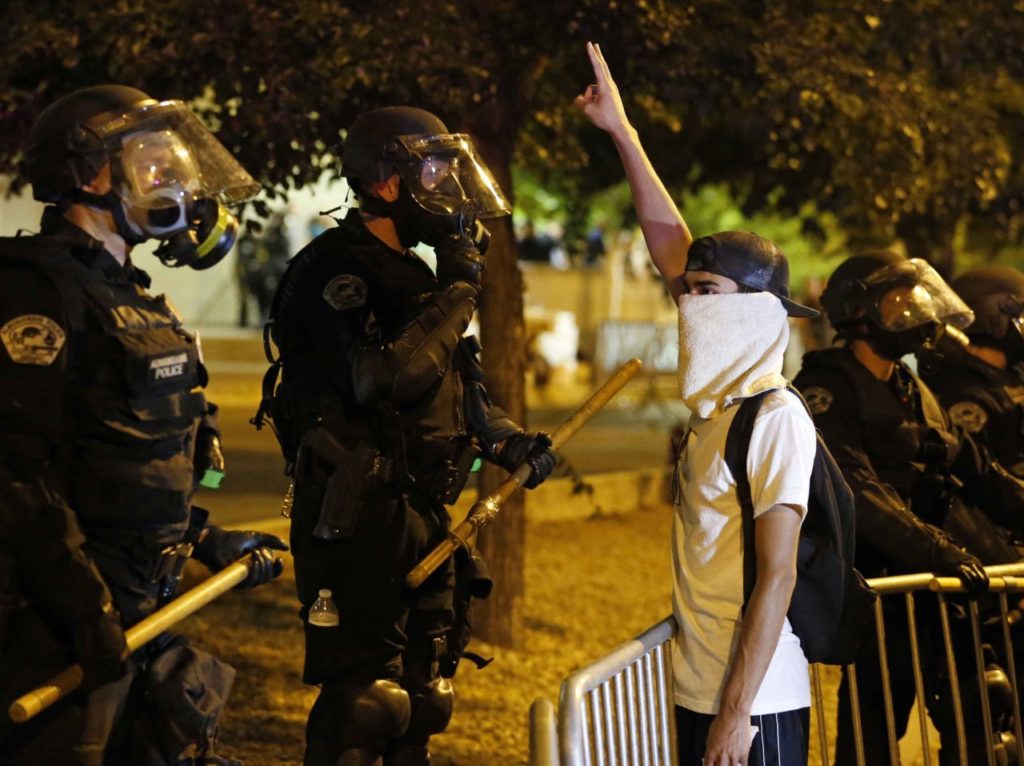 Earlier this year, rioters deliberately shut down a planned Trump rally in Chicago.
Joel B. Pollak is Senior Editor-at-Large at Breitbart News. His new e-book, Leadership Secrets of the Kings and Prophets: What the Bible's Struggles Teach Us About Today, is on sale through Amazon Kindle Direct. Follow him on Twitter at @joelpollak.