TEL AVIV – Breitbart Jerusalem has gained insider access to an encrypted forum for Islamic State fighters and supporters, obtaining messages celebrating Sunday's Orlando terrorist massacre while warning of a new wave of attacks against the West.
The users of the private forum on the Telegraph encrypted message service consist of known IS leaders, lower and mid-level IS fighters, IS supporters, and propagandists.  Some members utilize their own names, while others use screen names. The forum serves as a Twitter of sorts for IS and its supporters.
"Congratulations to our brother Omar Mateen, to our brother Abdulla Alarussi, to everybody who will follow in their jihadi footsteps for Allah's sake," Almuhajer wrote. "In Allah's name, these attacks will have many followers. Allah's enemies have a lot of bad news to wait for. Victory is near."

The user who goes by the name of the Voice of Gunshot wrote: "Our brothers, our beloved.  What the enemies of Allah saw is just the tip of the iceberg. Pray for your brothers to get Allah's help. They are gearing up for more blessed attacks. Good news is coming, brothers, it will shake the country of the donkey Obama, it will unsettle the governments of the infidel countries. They have to wait for our brothers and for their plans."

Loyalist of Death wrote: "I promise you, my brave mujahedeen, that very soon you'll hear wonderful news that will deliver a terrible blow to your enemies."

"Allah, bless our brethren," Fire of War wrote. "They weren't lazy and came out of the enemy states to attack them. And soon enough we'll see more good news, inshallah. Many zealous brothers are waiting [to strike]… wait for the news. We promise big news that will unsettle the infidel countries, inshallah."

"Allah bless you. Allah bless your jihad. Allah bless your work," Abu Usama Alanssari wrote. "We attacked them in their country. Look at the infidel states go into mourning. Look at Paris again, and soon enough more infidel states will mourn their dead. I swear to Allah, we will not stop, we will not get tired until we punish you and your leaders, our soldiers are capable of that despite what you do."

"Thank Allah for giving our mujahideen brothers this honor to succeed in these blessed attacks. They [the infidels] will never feel safe, and the allies of the conquerors will regret what they've done," Ikab wrote. "Thank you very much, Allah, these attacks will unsettle the governments in all the infidel countries."

The pro-IS news agency Nasher used the network to publish pictures of what it said were Afghani children "celebrating the attacks in America and France."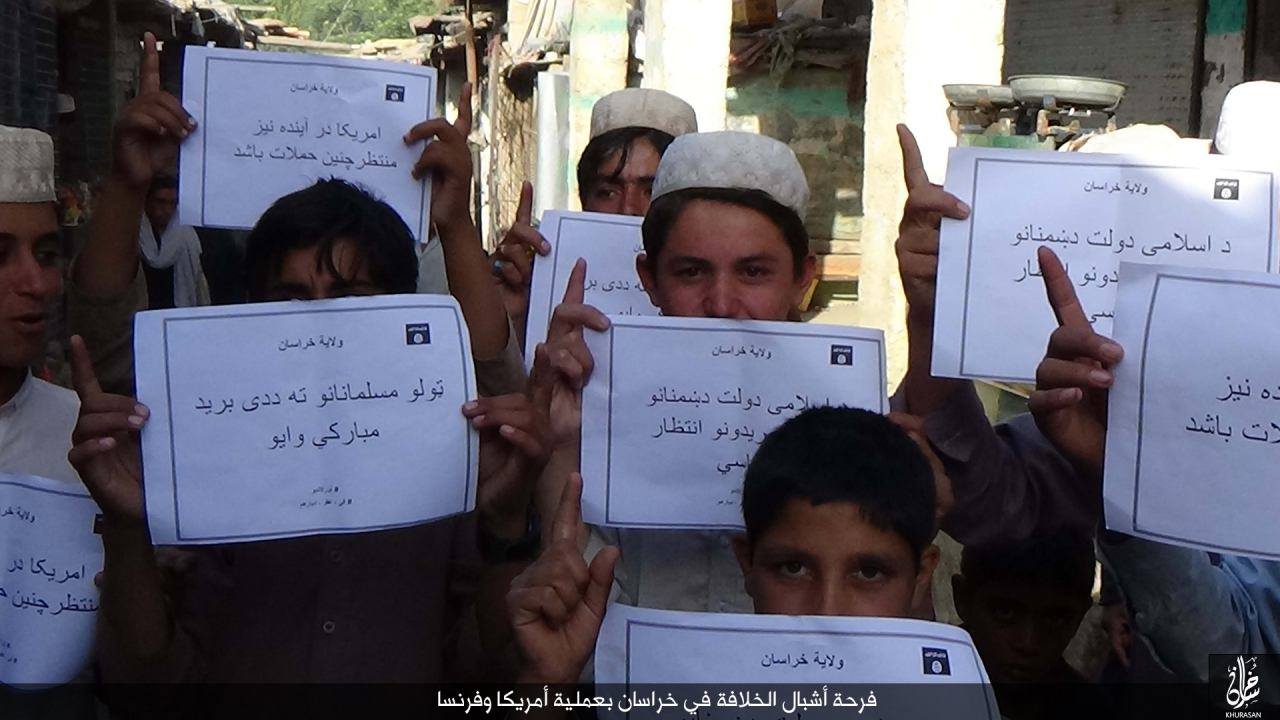 Aaron Klein is Breitbart's Jerusalem bureau chief and senior investigative reporter. He is a New York Times bestselling author and hosts the popular weekend talk radio program, "Aaron Klein Investigative Radio." Follow him on Twitter @AaronKleinShow. Follow him on Facebook.