A memorial hailing the sacrifices made by troops of the Australian and New Zealand Army Corps (ANZAC) at Gallipoli, Turkey during the First World War has been erased by the Turkish government.
A photograph recently shared on social media by the Honest History project shows the destroyed monument with words attributed by Turkey's founding father Mustafa Kemal Ataturk scratched out. His original inscription compared Australia and New Zealand's deceased 'Johnnies' to the Ottoman's 'Mehmets,' and gave them his blessing to be buried in Turkish soil. See below:
"Those heroes that shed their blood and lost their lives … You are now lying in the soil of a friendly country. Therefore rest in peace. There is no difference between the Johnnies and the Mehmets to us where they lie side by side here in this country of ours … You, the mothers who sent their sons from faraway countries, wipe away your tears; your sons are now lying in our bosom and are in peace. After having lost their lives on this land they have become our sons as well."
Now the words are gone. See below: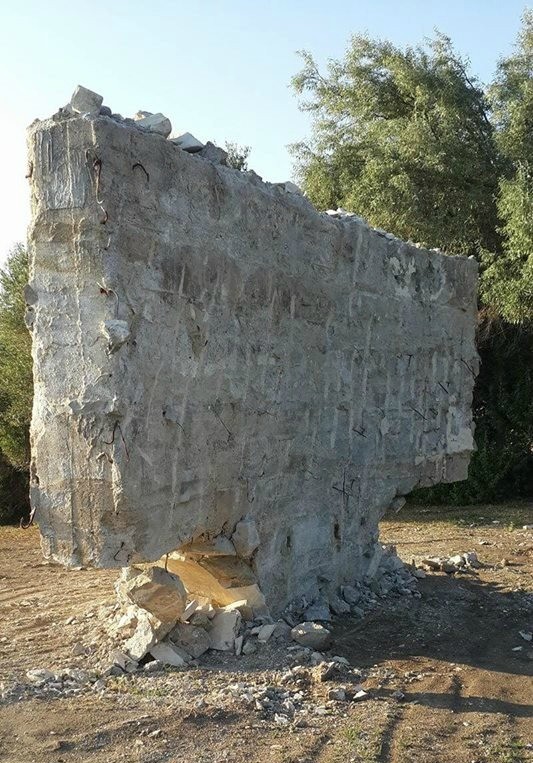 Historians in Australia and Turkey believe the "refurbishment" could be part of Turkish President Erdoğan's moves to cast Gallipoli as part of a greater religious clash between Islamic jihadi defenders and invading crusaders.
Peter Stanley, a professor of history at the University of New South Wales Canberra, told the Guardian the erasure reflected a "new theocratic interpretation" of the 1915/16 conflict designed to capture the Gallipoli Peninsula, following Winston Churchill's plan to force the way to the Black Sea for the Allied navies.
The ultimate objective was to seize Constantinople, the capital of the Ottoman Empire, a German war ally. Gallipoli cost the Allies 141 000 casualties, of whom more than 44 000 died. Of the dead, 8709 were Australians and 2701 were New Zealanders.
"It's not always apparent to Australian visitors to Gallipoli, who tend to focus on the Anzac story, but another, Turkish, battle for Gallipoli has been going on for the past decade at least, between the formerly universally accepted Atatürk interpretation and the increasingly strong Islamist view," he said.
"Because the Erdoğan government is in power, Islamists are now in the ascendant – as the new Gaba Tepe interpretative centre [at Gallipoli] shows. It depicts Turkey's 86,000 Gallipoli dead as "martyrs", dying in a fight against Christian invaders.
"Hitherto, Turkish memorials on Gallipoli have praised Mustapha Kemal Atatürk's leadership. Their destruction preparatory to 'renovation' [of the Anzac Cove Ataturk monument] signifies that the secularist adulation, formerly the orthodoxy, is being challenged and supplanted by a new, theocratic interpretation."
Follow Simon Kent on Twitter:

Follow @SunSimonKent

or e-mail to: skent@breitbart.com