TEL AVIV — The Islamic State has already lost control of the strategic city of Tal Afar in Iraq and the Syrian army is expected to enter Dir az-Zor, the second-most-important city held by the organization, even as Kurdish forces battle IS fighters in their de-facto capital of Raqqa.
All this hasn't prevented IS from trying to present a sense of normalcy by posting propaganda photos on its various social media accounts of the Eid al-Adha holiday in the territory of the Islamic "caliphate" still under its control.
But this time, the photos are labeled as coming out of Somalia and Afghanistan, most likely to compensate supporters and followers for the organization's massive losses in Syria and Iraq.
The photos show terrorist organization members and residents of areas under IS control slaughtering the holiday offerings and distributing sweets to those celebrating.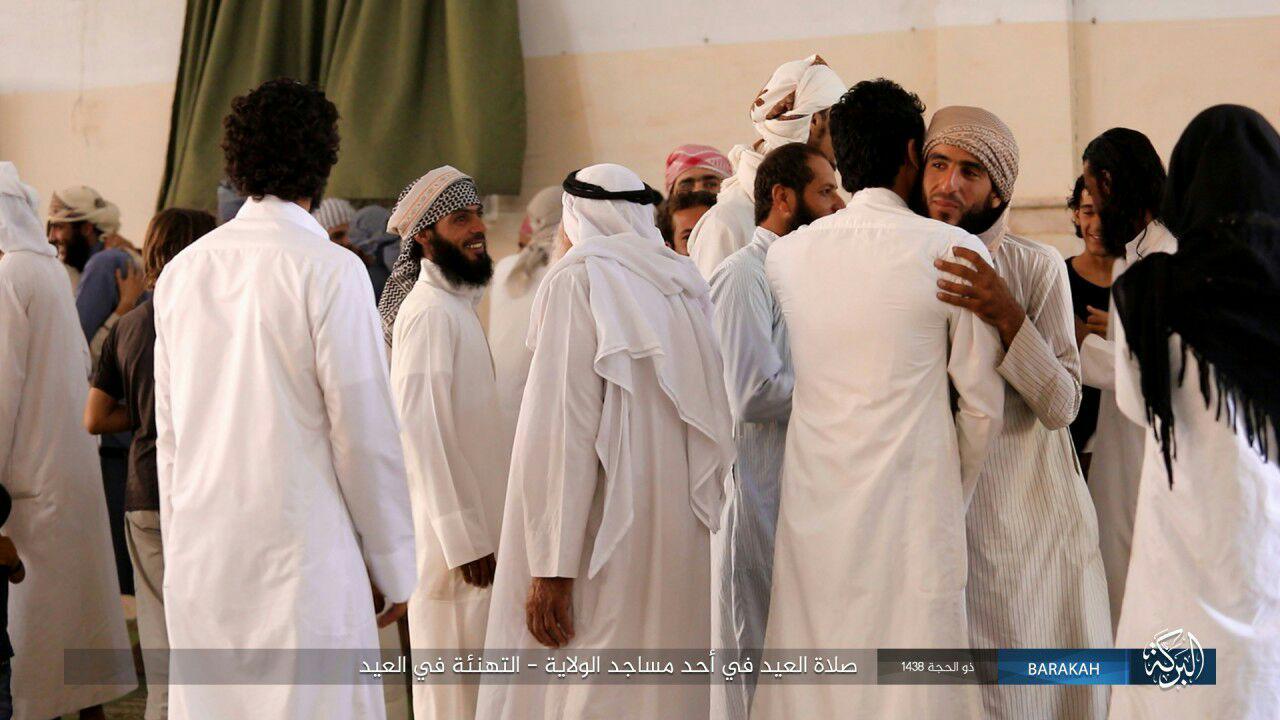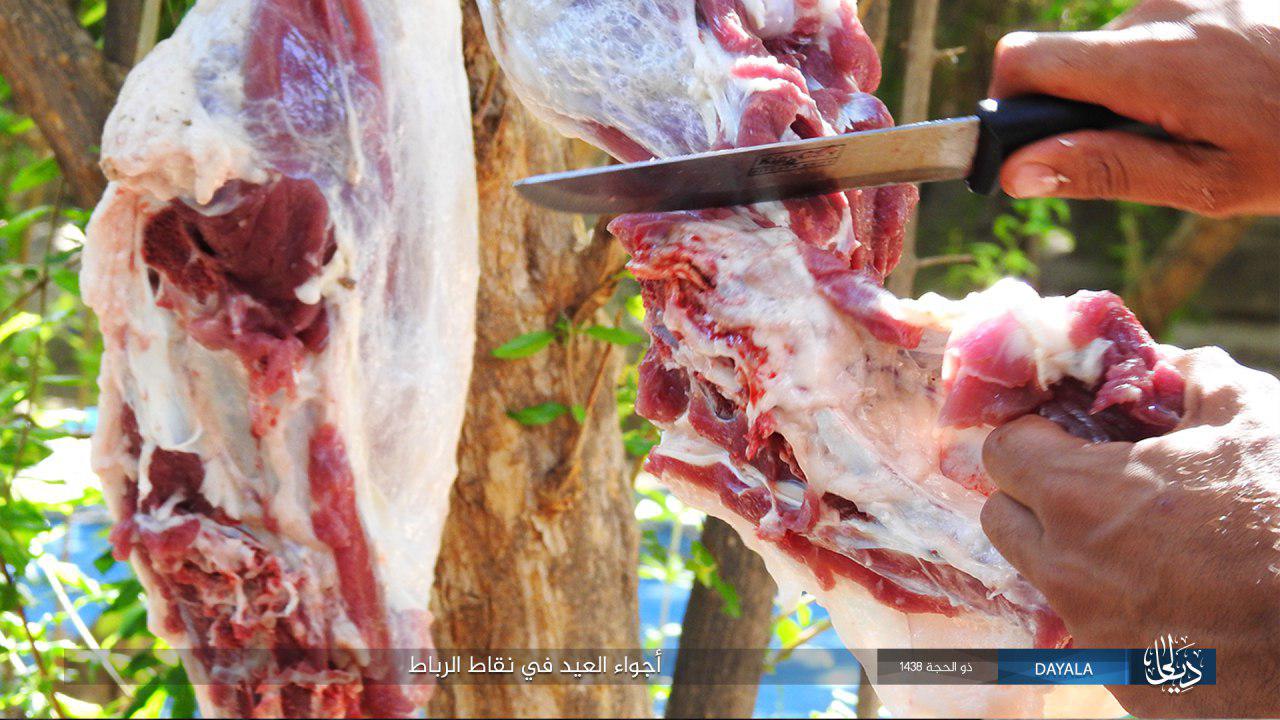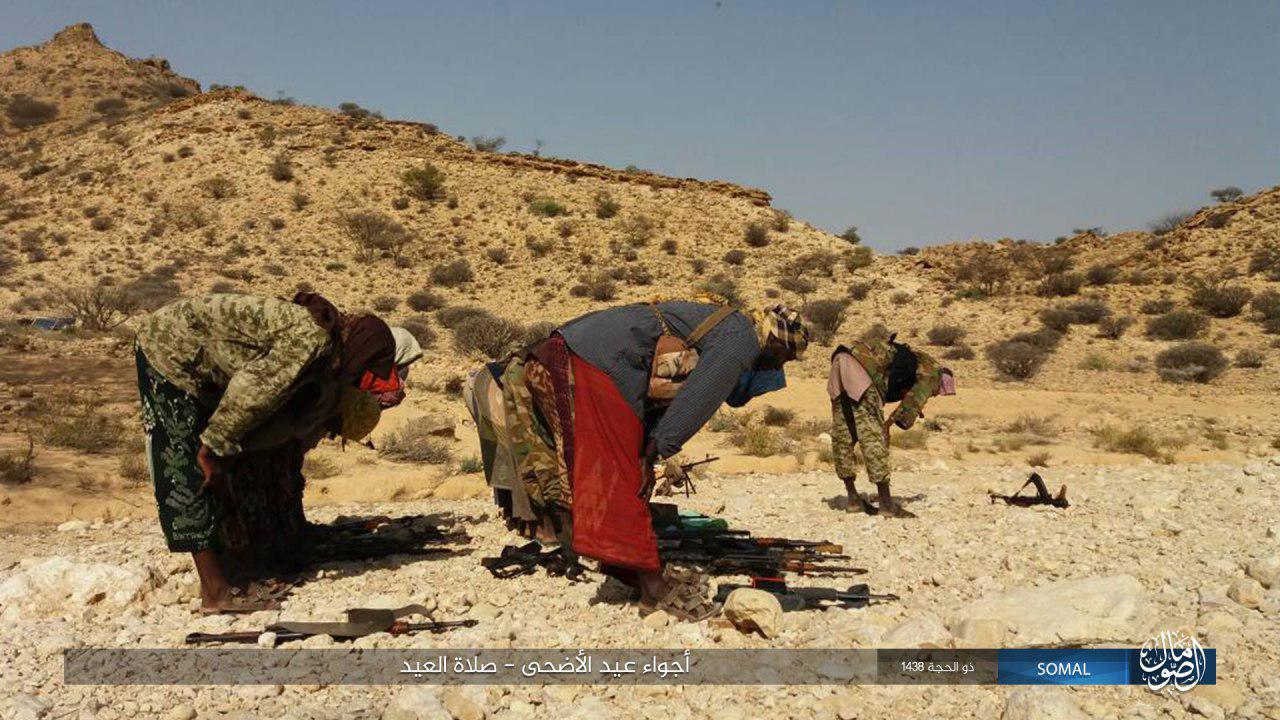 But IS members didn't stop the celebrations with the traditional slaughtering of lambs and calves and handing out of sweets. According to the Syrian Observatory for Human Rights, the organization massacred six residents of the city of Al Bukamal, in the area of Dir az-Zor, with knives.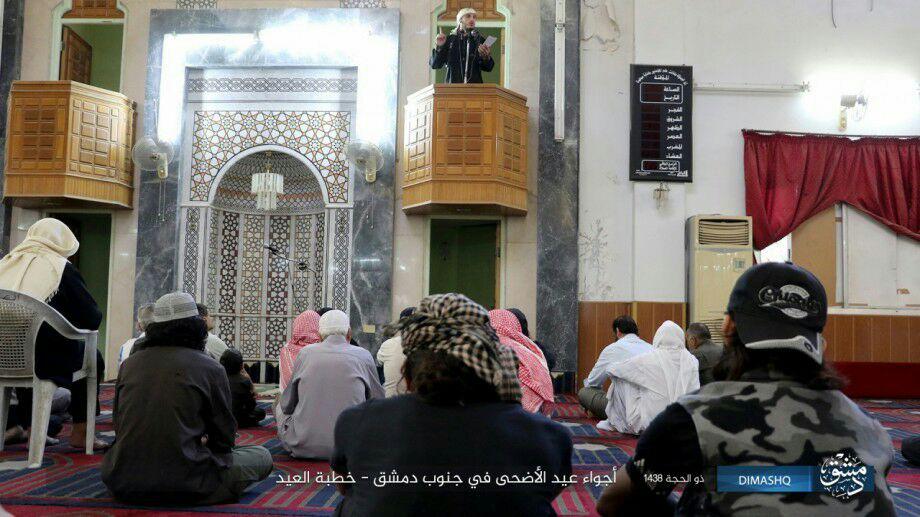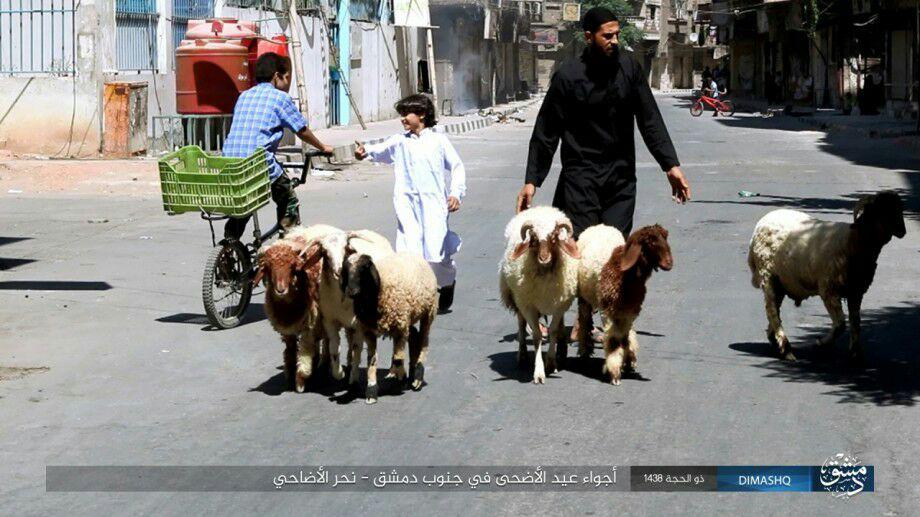 The six were executed last Friday morning, on the first day of the Eid al-Adha holiday, which ends on Monday. They were accused of "treachery in favor of the crusader coalition."
The organization said that this was the second case of executions during the holiday and that last year, in the same period and same region, 15 locals were executed for being "agents of the cross." They were accused of taking photographs of IS positions.