JERUSALEM, Israel — The Central American nation of Guatemala became the first country after the United States to move its embassy to Jerusalem on Wednesday, just two days after the new U.S. embassy was opened.
Guatemala is also the first Latin American country to move its embassy to Jerusalem, ahead of Paraguay, which will move its embassy later this month. The new embassy is located in an office building in Jerusalem's Malha Technology Park, on the south side of the city.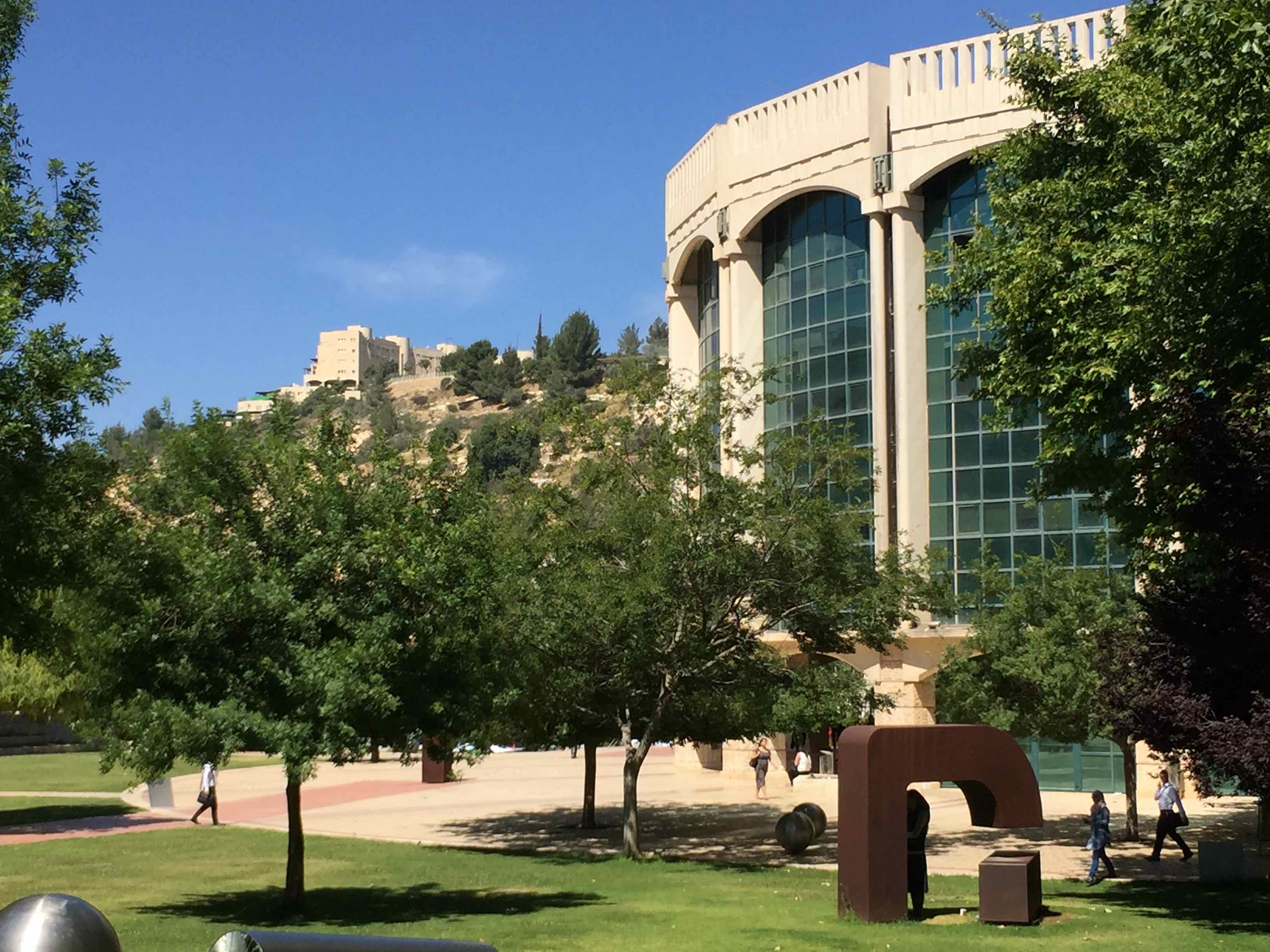 In 1947, Guatemala supported the UN partition resolution that paved the way for Israel's independence, and was the second country to recognize Israel after the United States.  The Guatemalan embassy had been in Jerusalem until 1980, the Jerusalem Post notes, when it was removed during a tumultuous period in Guatemalan history, amidst a dispute over the status of "united" Jerusalem as Israel's capital.
Today, however, Guatemala is stable — and more positive in its relationship with Israel.
Guatemalan congressman Marcos Fernano Yax, whose constituency is 96% indigenous Mayan
President Jimmy Morales traveled to Israel for the occasion.
"It is important because this is the land of God. This is the land of Jesus," he told reporters outside the embassy, praising the "wonderful" decision by President Jimmy Morales to move the Guatemalan embassy back to Jerusalem.
Asked about the opinion of the majority of the member states of the United Nations that Jerusalem should not be recognized as Israel's capital until there was a peace agreement with the Palestinians, Yax said: "In Latin America, we have a lot of Catholic people. We have a lot of Christians. And we read the Bible. And the Bible says Jerusalem is the holy land of Israel." Yax said that he hoped other countries in Latin America would make the same decision.
Israel Suy, a Guatemalan businessman living in Los Angeles, told Breitbart News that he had traveled to Israel for the dedication of both the American and Guatemalan embassies.
"I want to be part of history. I want to tell future generations I was here. And we have to stick together."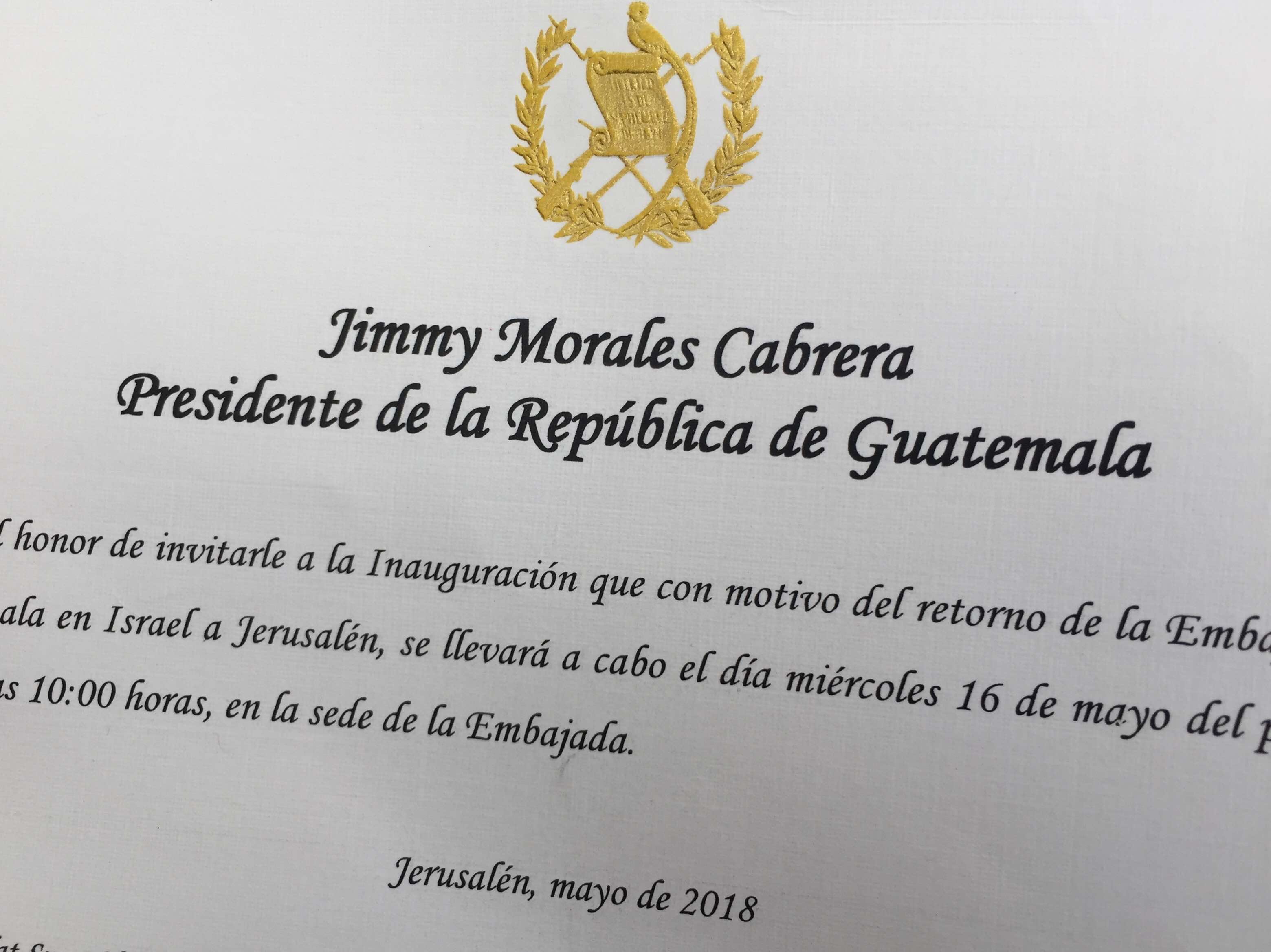 After the singing of the Guatemalan and Israeli national anthems, Ambassador Sara Angelina Solis delivered opening remarks, followed by Guatemalan Foreign Minister Sandra Jovel.
Israeli Prime Minister Benjamin Netanyahu offered a "special welcome" to Guatemalan "You were always among the first." He noted that many cities in Israel had a "Guatemala Street" because "we remember our friends."
He added: "My next trip to Latin America goes through Guatemala."
President Morales, who traveled to Jerusalem for the occasion, noted that Guatemala and Israel had a shared history going many years.
"Guatemala y Israel, unidos por siempre," he said, to enthusiastic applause.
Joel B. Pollak is Senior Editor-at-Large at Breitbart News. He was named to Forward's 50 "most influential" Jews in 2017. He is the co-author of How Trump Won: The Inside Story of a Revolution, which is available from Regnery. Follow him on Twitter at @joelpollak.