Egyptian Islamists protesting a film they found disrespectful to Mohammed raised the flag of terror group Al-Qaeda over the U.S. embassy in Cairo Tuesday.
A clearer photo of the flag comes courtesy of EPA's Khaled Elfiqi:
While several news outlets referred to this merely as a "black flag" or an "Islamist flag," ews service Al-Akhbar identifies this design as the Al-Qaeda flag in an unrelated protest (photographer: Haytham al-Moussawi):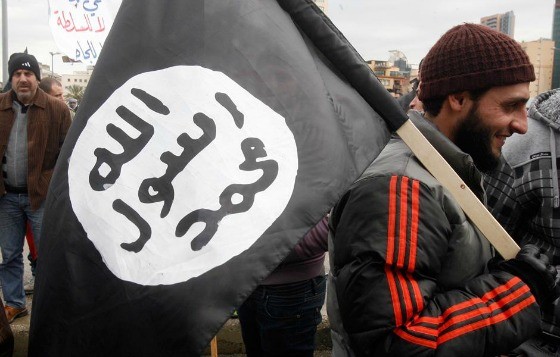 Further confirmation of the design comes from a May 2012 report from Breitbart News.
Tuesday morning, Breitbart News' Editor-at-Large Ben Shapiro declared the spirit and mission of Osama bin Laden was still alive, "forwarded in large measure by the sympathetic policies of Barack Obama." The triumphant display of the Al-Qaeda flag, the symbol of bin Laden's terrorist organization, over the embassy of the United States — and on the anniversary of 9/11 — is a chilling, prophetic fulfillment of that assertion.