While the United States considers cutting aid to the Egyptian military in an attempt to stop violence between the military regime and the deposed Muslim Brotherhood, Brotherhood members and allies are reportedly parading nuns through the streets, looting churches, and tearing down a cross in favor of an al Qaeda banner. 
According to The Daily Mail, an Islamist mob has been marching through Cairo with nuns in tow "like prisoners of war."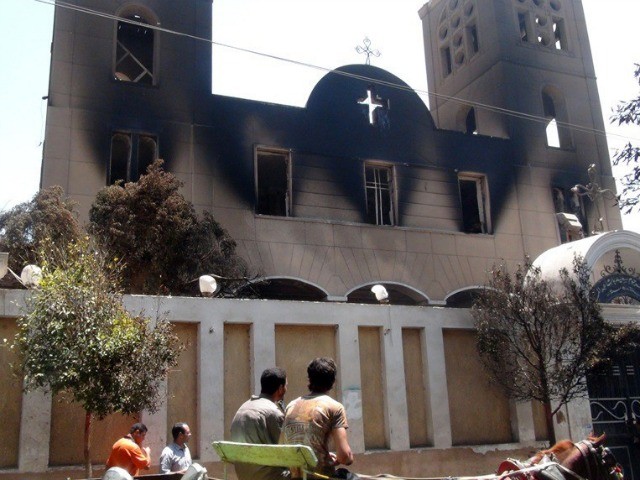 Sister Manal, who presides over a Franciscan school in Cairo, observed the mob loot her school, knock a cross off the gate, and put up what appeared to be a black al Qaeda flag. The Islamists then burned down the school.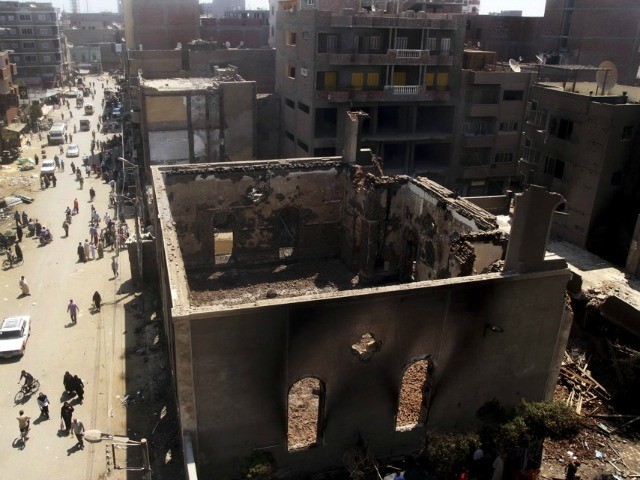 "We are nuns," said Sister Manal. "We rely on God and the angels to protect us. At the end, they paraded us like prisoners of war and hurled abuse at us as they led us from one alley to another without telling us where they were taking us."
Two Christian women working at the school were allegedly groped and assaulted by the Islamists. As the Mail reports, "dozens of churches, homes and businesses owned by Christians have been attacked and razed to the ground." Other reports state that Christian businesses have been marked with red paint before protests.
Ben Shapiro is Editor-At-Large of Breitbart News and author of the New York Times bestseller "Bullies: How the Left's Culture of Fear and Intimidation Silences America" (Threshold Editions, January 8, 2013).