The world was rocked yesterday by three simultaneous Islamist terror attacks. Jihadis struck in France, Tunisia and Kuwait at the start of the Muslim month of Ramadan.
The majority of the 38 people killed in the attack on a Tunisian beach resort were British, the country's prime minister Habib Essid has said. The BBC reports Islamic State extremists have claimed responsibility for the attack at the seaside resort of Sousse.
At least five Britons have been confirmed dead by the Foreign Office, which warned the death toll could rise. The total number of fatalities now stands at 38 with German, Belgian, Irish and French nationals included in that figure with the remainder thought to be local Tunisians.
None of the Britons' identities have been released, but Irish national Lorna Carty, who was in her 50s, was confirmed dead by the Irish government.
Thomson and First Choice said their customers were among "a number of fatalities" and they had sent 10 planes to bring home 2,500 tourists. The returning travelers are expected to begin arriving at British airports from late Saturday onwards.
Security officials fear the slaughter in Tunisia, Kuwait and France could be followed by further attacks around the globe – including on police and soldiers in the UK. The atrocities – timed to coincide with the Muslim festival of Ramadan – are believed to have been co-ordinated by Islamic State.
Security sources in the UK say Islamist fanatics are determined to carry out an atrocity against a police officer or another member of the Armed Forces, in the wake of the killing of Drummer Lee Rigby in south-east London.
Soldiers have been told not to wear their uniforms outside barracks amid intelligence that fanatics are searching the internet for the locations of military bases and displays.
The Daily Telegraph reports Britain has been placed on a heightened security alert as police announce there will be additional security measures at public events this weekend.
These include the annual Pride event in London, to which more than 750,000 people attended last year, and Armed Forces day which is celebrating the work of the military at events across the country.
Senior counter-terror officer Deputy Assistant Commissioner Helen Ball said the threat to the UK from international terrorism is "severe" and the measures were designed to "protect and reassure" the public.
Sajjan Gohel of the Asia-Pacific Foundation think-tank, told the Daily Mail: "We need to wait to see if the attacks are linked, but Islamic State is going to take credit for all three. Even if they are not directly coordinated attacks, they are very likely to be inspired by IS."
Prime Minister David Cameron flew back from the EU summit in Brussels to chair a meeting of the emergency COBRA committee last night, saying more needs to be done to confront the "death cult" behind the attacks.
Speaking before he left Belgium, Mr Cameron said: "We have to combat not only the terrorism, not only working with the countries that are suffering but dealing with this poisonous mindset, this death cult that is poisoning young minds and turning them to this path of mindless violence."
FRANCE
TUNISIA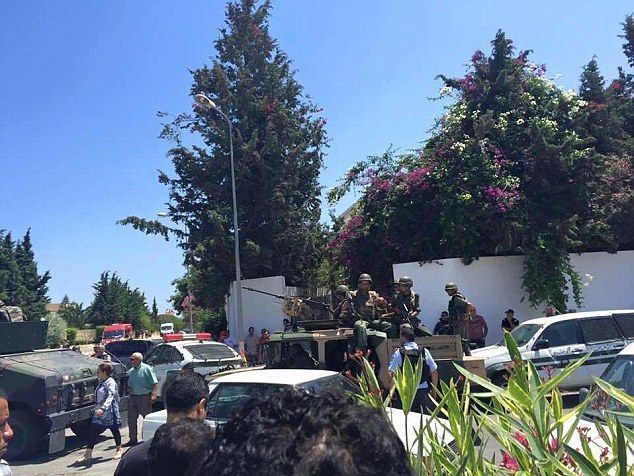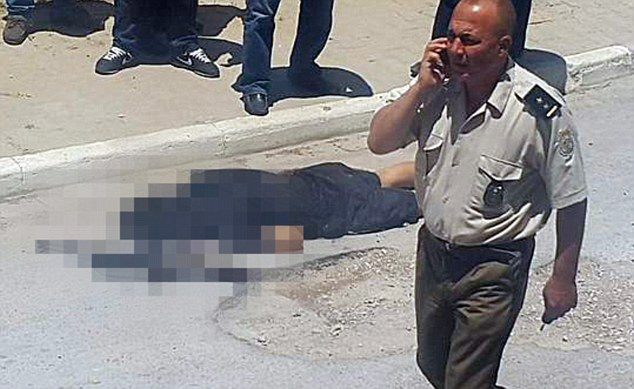 KUWAIT