As a political battle rages in Mexico over a proposal to legalize same-sex marriage, Pope Francis jumped into the fray Sunday by publicly siding with the Mexican bishops against the government.
On Saturday, the National Front for the Family staged a major demonstration in Mexico City, marching across the city to express their opposition to the measure proposed by Mexican President Enrique Peña Nieto in favor of same-sex marriage.
As many as 400,000 demonstrators took to the streets, mostly dressed in white and carrying balloons, to protest the President's drive to legalize gay marriage.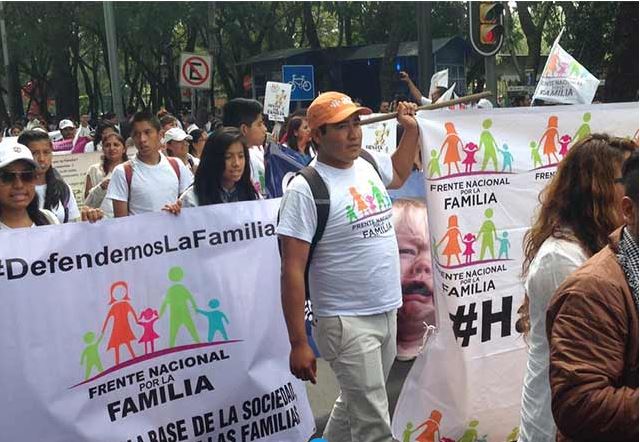 The Mexican bishops have been vocal opponents of the scheme, and earlier this month, a number of bishops and priests led marches in different states against same-sex marriage and gay adoption. One of the bishops who has forcefully opposed the legislation is Pedro Pablo Elizondo of Cancun, who said that he's "willing to go to prison to defend the family," if it should come to that.
It is rare for the Pope to come out publicly on specific political questions, but on Sunday, the pontiff decided that the measure merited his open support for traditional marriage.
"I willingly join the Bishops of Mexico in supporting the efforts of the Church and civil society in favor of the family and of life," Francis said Sunday after the weekly Angelus prayer, "which at this time require special pastoral and cultural attention worldwide."
The National Front for the Family is a non-denominational lay association with close ties to the Catholic Church. The movement, which boasts of "millions of members," arose after President Peña introduced a series of measures "against marriage and the natural family" on May 17, 2016.
Same-sex marriage is currently legal in only a few parts of Mexico, such as Mexico City and the northern state of Coahuila, but Peña has proposed expanding it to the entire nation.
Peña's proposed bill also entails educational reform to include "gender education" in schools, something that Pope Francis has stridently rejected, referring to it as a form of "ideological colonization."
Follow Thomas D. Williams on Twitter  Follow @tdwilliamsrome