A group affiliated with progressive rainmaker George Soros became the latest to join the in vogue assault on for-profit education, accusing proprietary colleges last week of offering predatory loans to satisfy referral rules governing financial aid.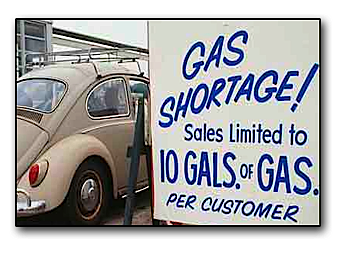 The well-heeled National Consumer Law Center, masquerading as a legitimate consumer watchdog, released last Tuesday a report in which the group criticized the for-profit education industry for allegedly gaming the so-called "90/10" rules, which mandates that at least ten percent of student financial aid must be secured from non-federal lenders.
Even beyond the support of Soros, NCLC counts The Institute For College and Success (TICAS) among its "generous" donors.
As BIG GOVERNMENT previously reported, TICAS was founded by Robert Shireman, who later became an advisor to President Barack Obama's transition team and senior official in the Department of Education.
At TICAS, Shireman lobbied the federal government to more strictly redefine the regulatory regime governing for-profit schools. But finally installed as a member of bureaucracy he once lobbied, Shireman had the power and wherewithal to impose those regulations.
Already complicit in violating the president's shallow ethics pledge to prevent lobbyists from joining his Administration, Shireman resigned his federal post in March last year. But before he left, Shireman's DoE set the ball in motion — by hosting short-sellers with open intentions to cripple the industry for financial gain — to undermine career colleges.
"TICAS' Shireman has been a preeminent voice — made louder only with his federal microphone in the Department of Education — in the smear campaign against for-profit education," one keen regulatory watcher told Capitol Confidential. "Color me unsurprised his group would lead the latest charge."
To date, none of the coverage of NCLC's report includes mention of the group's deep ties to those progressive groups working to eliminate the industry.
"The only people who will take this report seriously are Shireman's bureaucratic proteges," our source said.

In the wake of the credit crunch, traditional third-party lenders have begun rejecting wholesale the would-be students who typically enroll in career colleges: Working-class minorities and females. Though traditional banks have interrupted the flow of financial aid monies for prospective students, the schools say they deserve the opportunity to succeed.
"We believe that students should have an option to go to school," Harris Miller, president of the Association of Private Sector Colleges and Universities," told the Huffington Post. "We're willing to take a chance on students. Unfortunately, many private lenders are willing to do that today, unless you're already upper-middle-class, which is not where most of our students are."
The NCLC report projects that nearly half of these loans will default, but fails to provide default rates for similar loans issued only previously by third-party lending giants. The report's fatal flaw — like one floated by an education equity group last year — is the heavy discounting of the underserved status of career college students.
The class of students earning an education wildly differs from public and not-for-profit schools, enrolling 13% more women and 136% more low-income students receiving Pell Grants.
Those few unfortunate students are not thrust into default by the terms of institutional loans, rather the economic situation they're fighting to escape. But that reality is of little consequence when you're on a mission to handicap another for-profit industry.