Understaffed food stamp fraud prevention units and lax anti-fraud security on Electronic Benefit Transfer (EBT) cards have created a thriving underground market where food stamp recipients illegally sell and trade their taxpayer-funded benefits, often using online websites like Backpage.com, Craigslist, or social media. 
That is one of the findings of a new report by the Government Accountability Institute (GAI) examining how the poverty industry has become a massive profit center for politically-connected corporations like JP Morgan, who have made at least $560,492,596 since 2004 to process the EBT cards of food stamp recipients in 24 states and two U.S. territories.  
But state and federal agencies–not EBT processors like JP Morgan–are in charge of policing food stamp fraud. That means JP Morgan doesn't use the same kinds of anti-fraud security protections commonly found on credit cards in its administration of EBT benefits. Furthermore, EBT processors may charge a fee when food stamp recipients report a lost EBT card and need a replacement, when welfare recipients withdraw their cash benefits or make balance inquiries at out-of-network ATMs, and even on customer service calls.  
With few incentives or mandates for EBT processors to aid those tasked at the state and federal levels with policing food stamp abuse, a digital underground industry has cropped up for welfare recipients who want to turn food stamps into cash.  
Consider, for example, the following advertisements: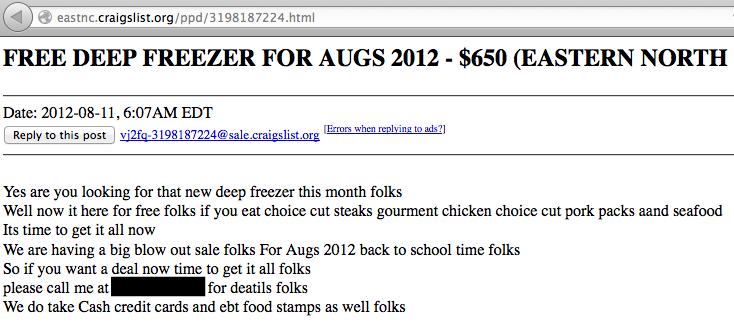 According to GAI President Peter Schweizer, the number of government officials in charge of policing retailers who accept EBT cards and those who use them is shockingly low:
According to the USDA's website, the federal food stamp program has "over   100" inspectors to police the nearly 200,000 retailers nationwide that accept EBT cards. For its part, the state of Florida has 63 positions allocated to police over 3 million EBT users. JP Morgan is currently involved in an eight-month pilot project with Florida focused on EBT fraud and abuse. The total staff? Just one JP Morgan employee and five to ten state employees, according to Florida officials.
Indeed, as food stamp rolls have swelled to a staggering 46.7 million Americans, the number of agents tasked with cracking down on food stamp abuse has not kept pace the explosion of welfare enrollments. With companies profiting off of the lack of EBT card security, and with politicians receiving large campaign contributions from EBT processors like JP Morgan, little is likely to change anytime soon.    
In 2008, JP Morgan donated $808,799 to Barack Obama.  
Headline Image: US Department of Agriculture photo