On Twitter, former senior advisor to President Obama, David Axelrod, blamed Republicans for the collapse of a portion of the I-5 bridge in Mount Vernon Washington. He tweeted: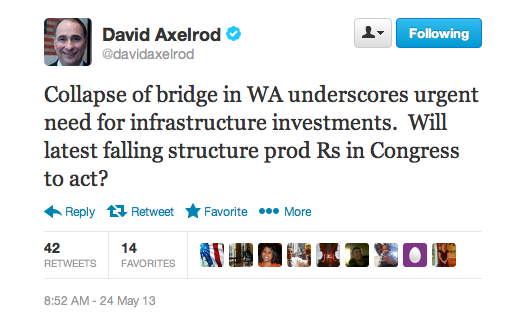 The Obama administration supposedly spent hundreds of millions of dollars on infrastructure in the stimulus package of 2009.
Ben Shapiro is Editor-At-Large of Breitbart News and author of the New York Times bestseller "Bullies: How the Left's Culture of Fear and Intimidation Silences America" (Threshold Editions, January 8, 2013).