A newly released GAI timeline reveals how Bill Clinton bagged $1.8 million for 10 speeches between Nov. 2008 and mid-2011 funded by one of the largest shareholders in the Keystone XL pipeline, TD Bank, which held a $1.6 billion investment in the deal.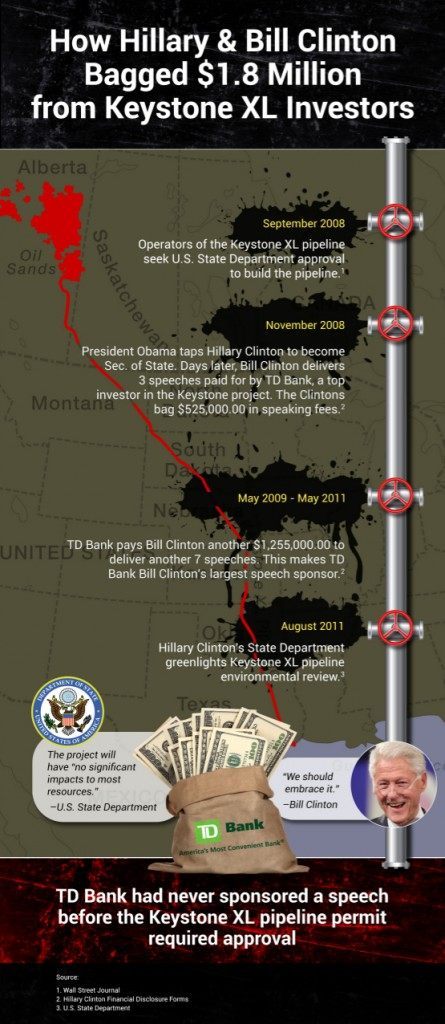 During this period, then-Sec. of State Hillary Clinton made critical decisions related to the Keystone XL pipeline's advancement.
On Monday, the Huffington Post confirmed GAI's reporting and expanded on it, noting that Hillary Clinton herself has scored $1.6 million in speaking fees for eight speeches she delivered that were paid for by TD Bank and Canadian Imperial Bank of Commerce.
The revelation that the Clintons delivered a combined 18 speeches totaling $3.4 million in speaking fees paid for by two of the largest banks involved in the Keystone XL Pipeline comes as environmentalists have struggled to understand Hillary Clinton's refusal to oppose the Keystone XL Pipeline.
Revelations about the Clintons' massive Keystone XL pipeline-connected speaking fees were first reporting in the New York Times bestselling book, Clinton Cash.