ALBUQUERQUE, New Mexico — Republican presidential nominee Donald Trump made a rare visit to New Mexico on Sunday evening, holding a rally for thousands of supporters inside an airport hangar as he attempts to expand the electoral map.
The crowd roared as Trump's airplane landed and made a theatrical entrance, rolling to the front of the hangar as dramatic music played over the PA system.
And they went wild when he took the stage.
Local Dello Mercadante told Breitbart News that she wanted to be sure she didn't miss this rally after missing a previous Trump visit.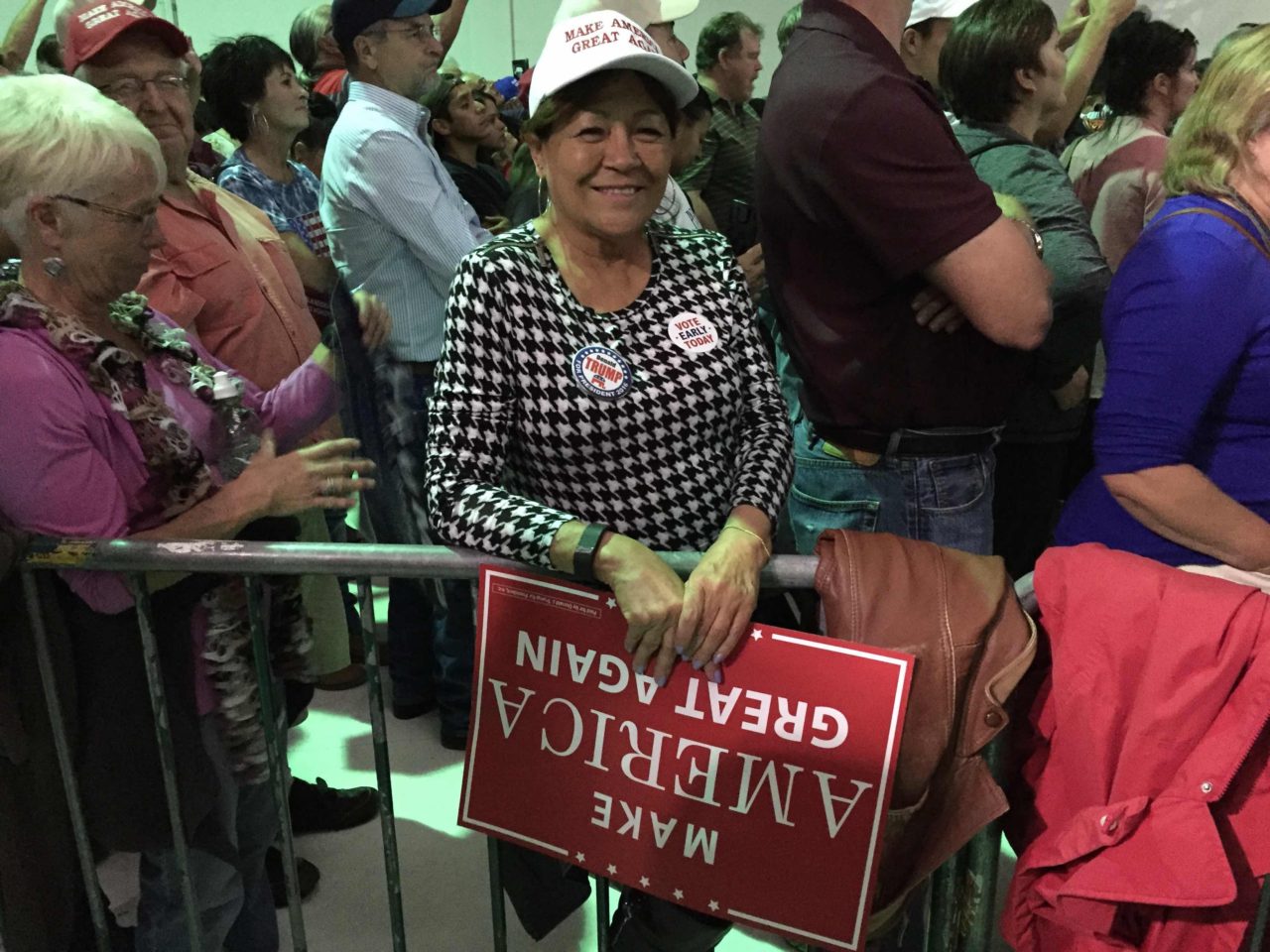 She had never been a fan of his show, The Apprentice, and that she thought she would vote for one of the other Republican candidates in the primary.
"But then I was out with some liberal friends, who asked: 'Who in the hell would vote for him?' And I said: 'I would.' And I've stuck with it."
Daniel Turner, a self-described fiscal conservative who relocated to the state from Vermont — which he said Sen. Bernie Sanders (I-VT) had "run into the ground" — said he is confident Trump will win New Mexico.
"I do online polls through my business, and even Gary Johnson was polling higher than Hillary."
Trump's speech hit familiar talking points, citing new polls — including several in which he is ahead in swing states — and one in which he is tied in New Mexico.
He vowed to win the state — to the raucous cheers of the audience.
A skirmish broke out near the media pen, as protesters unfurled large blue banners, one of which read: "Get Him Outta Here." Law enforcement swiftly escorted them away.
One man, Ryan Besaw of southern Illinois, smuggled in a Confederate flag.
He explained to Breitbart News — his breath smelling of alcohol — "I'm a Southern boy. I carry it because I believe in it." Audience members around him shook their heads in disapproval.
Having brought the flag in, he apparently decided not to wave it.
Jerry Jones of Amarillo, Texas, sported a "Democrats for Trump" bumper sticker. He said he voted for Bill Clinton, but cannot vote for his wife. "I can't vote for Hillary, she's too dishonest."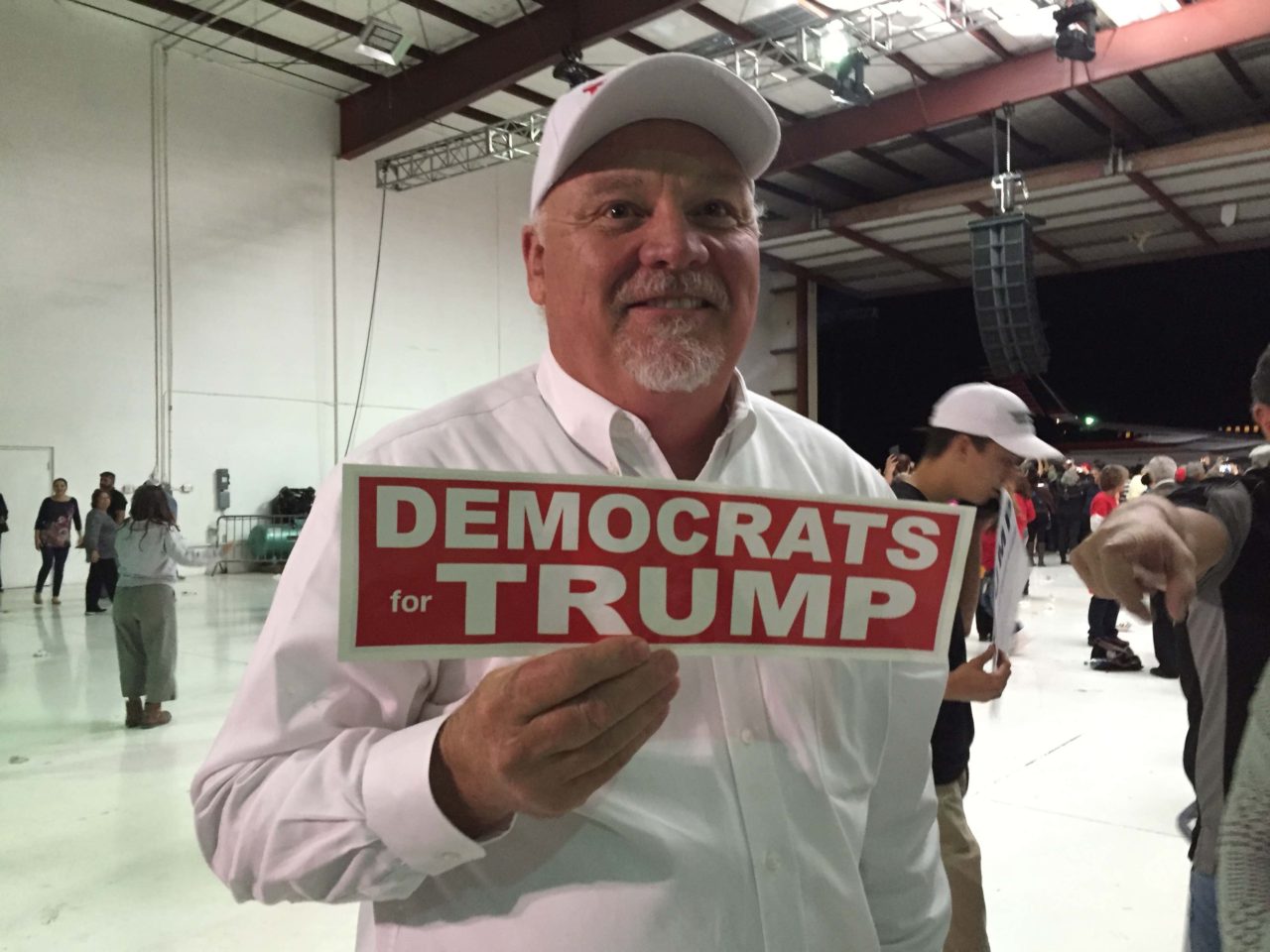 New Mexico has five electoral votes. It has only chosen a Republican for president once since 1988, when George W. Bush was re-elected in 2004.
After the rally, the Trump campaign headed to Michigan — its fourth state in one day, after Nevada and Colorado — for events on Tuesday as Trump attempts to expand the map even further.
Joel B. Pollak is Senior Editor-at-Large at Breitbart News. His new book, See No Evil: 19 Hard Truths the Left Can't Handle, is available from Regnery through Amazon. Follow him on Twitter at @joelpollak.