GREELEY, Colorado — Donald Trump addressed a crowd of some 3,000 to 4,000 supporters packed into the Bank of Colorado Arena at the University of Northern Colorado on Sunday afternoon — all of whom were skipping the Denver Broncos' game to attend the rally.
(As Trump took the stage, the Broncos led 17-7 in the 3rd quarter.)
Trump offered to shorten his remarks so that people in the audience, many of whom were wearing team jerseys, could watch the game. He was met with a resounding "No!"
He then speculated that one of the two main reasons for declining NFL ratings this seasons was interest in politics.
The other reason, he said, was Colin Kaepernick, the second-string quarterback for the San Francisco 49ers who has protested the Star-Spangled Banner in solidarity with the Black Lives Matter movement.
At the mention of Kaepernick's name, the crowd booed loudly.
Trump had emerged onstage holding a rainbow flag, on which the words "LGBTs for Trump" had been written.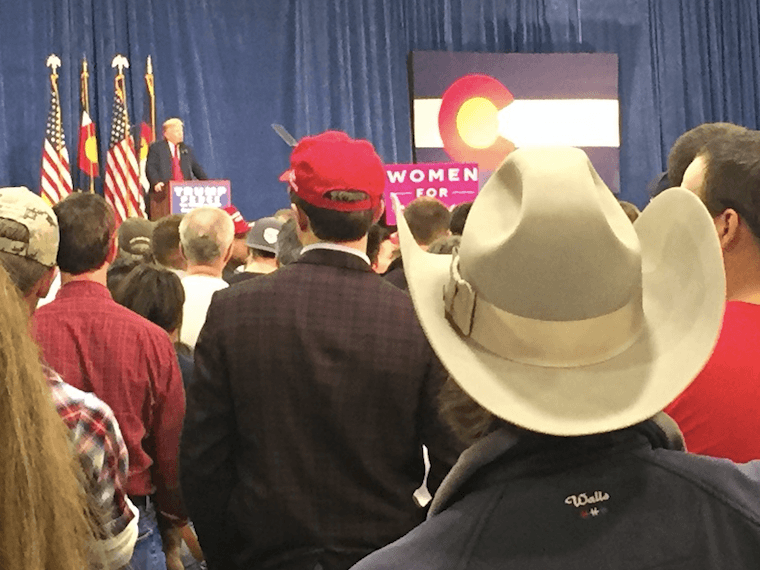 Earlier in the day, at a rally in Las Vegas, Nevada, he had held up a homemade sign reading: "Latinas for Trump."
Trump spent several minutes quoting negative things said about Hillary Clinton by her associates and allies.
He quoted Clinton campaign manager John Podesta: "He speaks so badly about her — she — ugh, I won't even say it. He says things about her that I wouldn't say about her. I would fire the guy so fast."
He also quoted Barack Obama — "Hillary will say anything, and change nothing" — and referenced Michelle Obama's comment about Hillary Clinton being unable to manage the White House, since she could not manage her own house.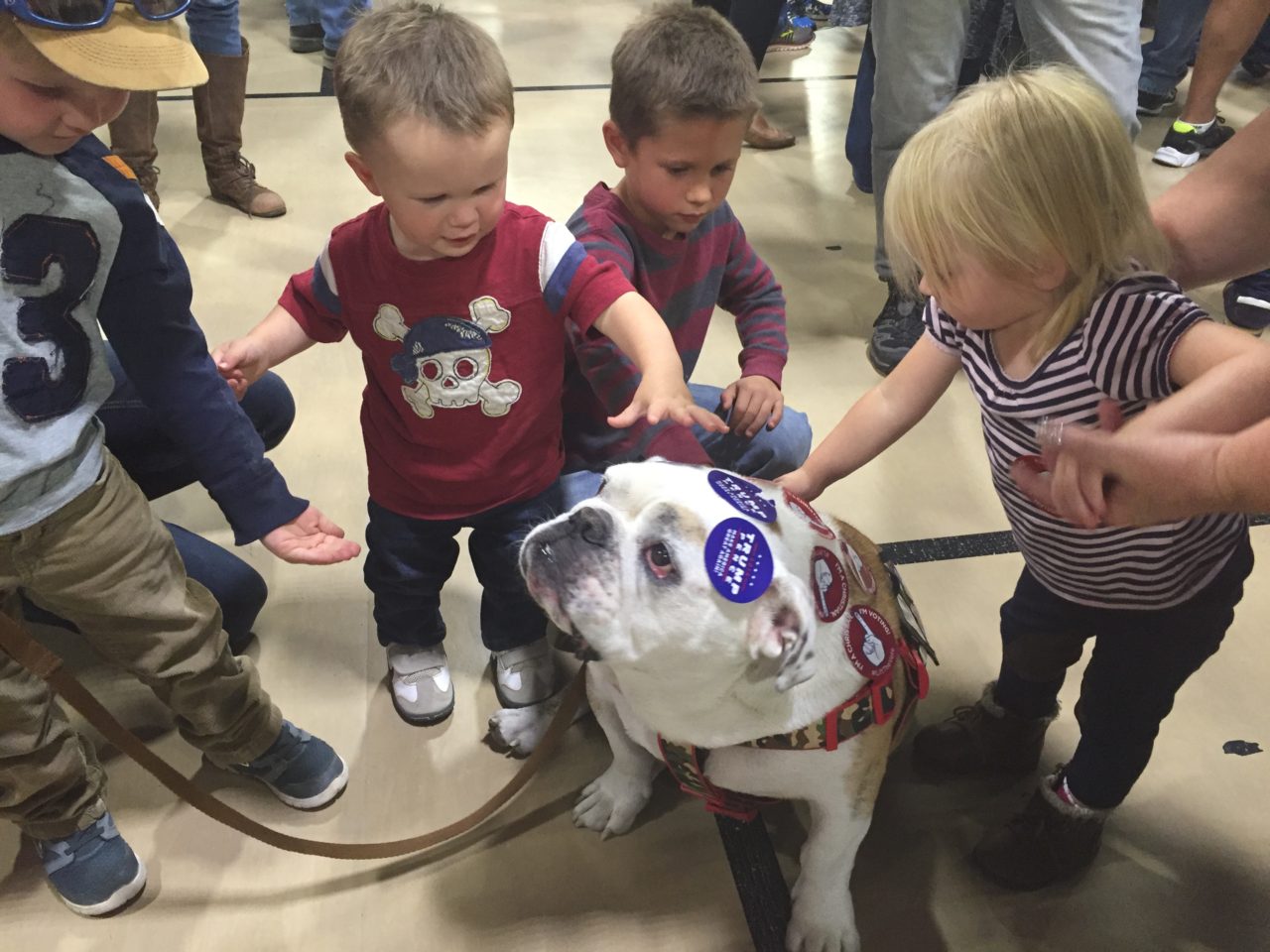 Trump also promised to bring back mining jobs to Colorado and neighboring Wyoming, and warned that a Clinton administration would ban fracking. He said that mining and oil development could be balanced with environmental quality: "We want work, we want air, and we want safety."
As he has done in other states, Trump described a local case in which an illegal alien had committed murder, promising to deport all criminal illegal aliens and to build a wall along the border.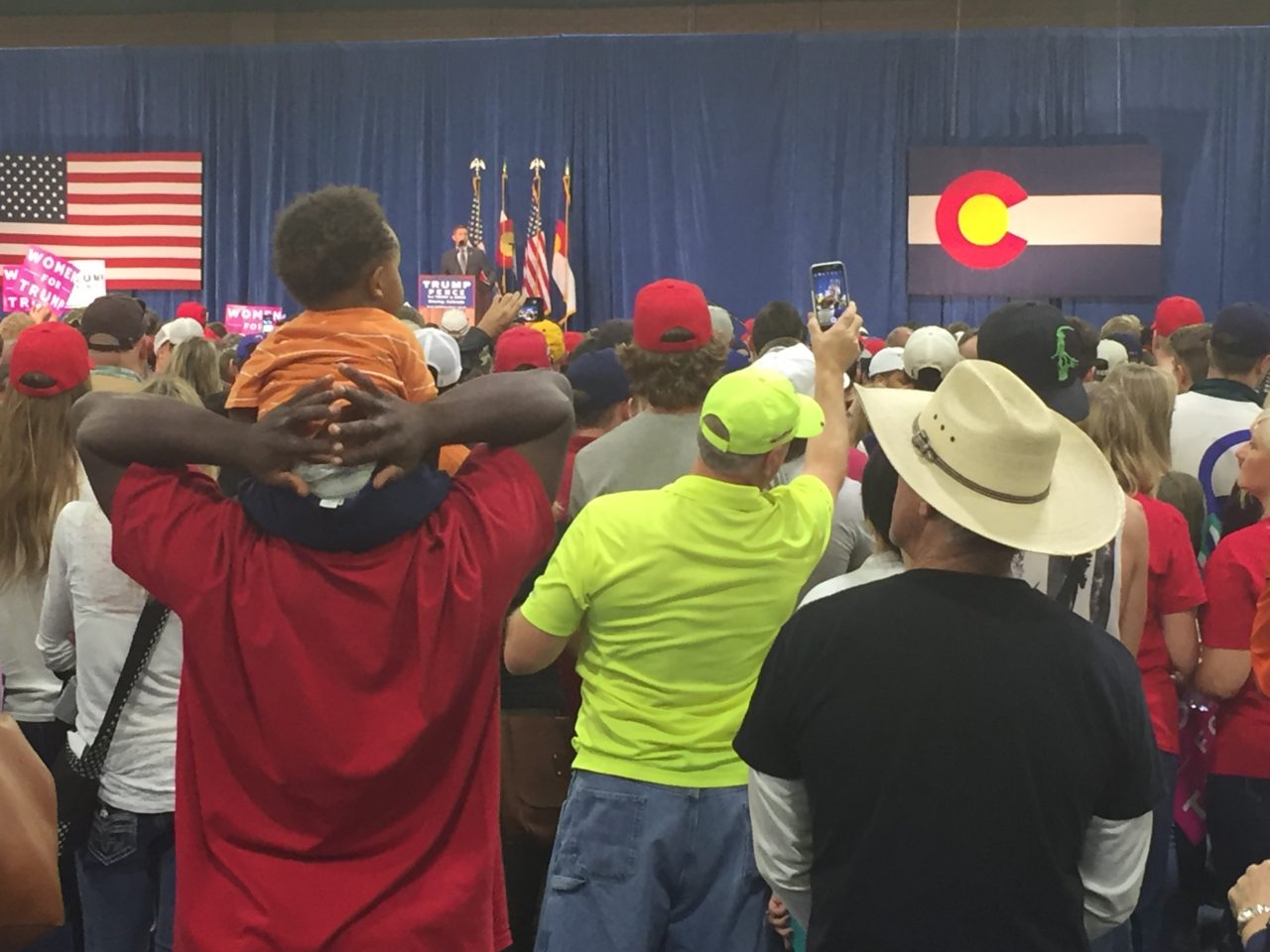 He said that he would support legal immigration. "People will come into our country .. people that you'll love, and people that love you," but they would come in legally, he pledged.
Greeley is in Weld County, one of 11 Colorado counties that considered secession from the state in a 2013 referendum, partly out of frustration with an increasingly leftist state government.
Weld County voted against secession.
Joel B. Pollak is Senior Editor-at-Large at Breitbart News. His new book, See No Evil: 19 Hard Truths the Left Can't Handle, is available from Regnery through Amazon. Follow him on Twitter at @joelpollak.