CHARLOTTE, NORTH CAROLINA — The man with the yellow camera is a fixture at Republican presidential nominee Donald Trump's events in the critical battleground state of North Carolina.
Ray Reynolds says he's traveled about "30,000 miles" to attend nearly fifty Trump events on his own dime, as a volunteer. Reynolds who owns a construction company and a photography business — Rayzor's Edge Photography — admits that both his businesses have suffered as a result of his dedication to the Trump campaign. He tells Breitbart News:
I have lost nearly all of my photography business in my home town because liberals here do not agree with me supporting Mr. Trump. I estimate that I have lost over $30,000 -40,000 in my construction business because of the time I have taken to do the events. All I know is I support Mr Trump 100% and will do all I can to help him get elected. I have sold things and borrowed money at times so I could drive to the events.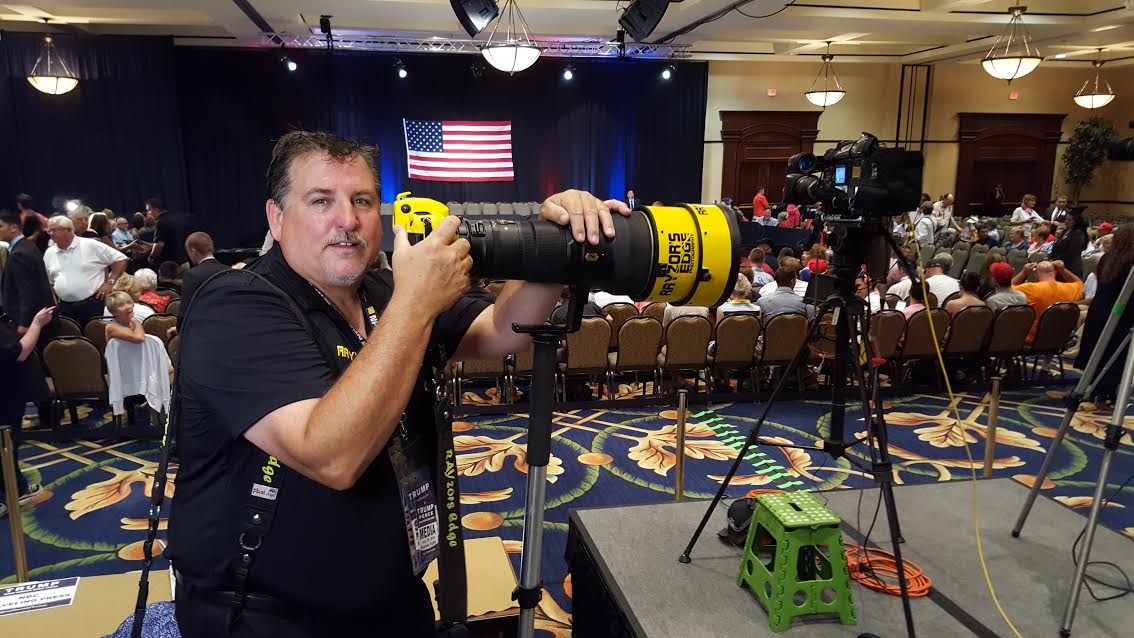 The Trump campaign is the first time Reynolds has "wanted to be a part of an election" and he tells Breitbart News it's also the first time he will vote. The election became extremely personal when he lost his Mother and Sister after they were denied treatments by Obamacare.
On January 15, 2015, my mom, 73 years old, died in a nursing home because part of her medication was taken due to Obamacare changes. My sister died on July 18, 2015, because of the Obamacare rules. She was 52 and had two doctors tell her four days before her death that she would die without a particular respiratory test. Her oxygen to her brain was being cut off and Obamacare did not consider this an emergency and declined the test. When Obamacare went into effect, the cost of my personal healthcare insurance increased by over $500 a month so I was left with no healthcare coverage. 
As part of his work with Rayzor's Edge Photography, Reynolds has photographed major sporting events including College football championship games. According to Reynolds, even major sporting events can't compare to the energy and excitement at Trump's rallies.  "The experience [of capturing Trump's campaign] would be like watching Elvis in concert every time or winning the lottery or maybe like getting a Hole In One at the Masters," Reynolds told Breitbart News. "The fact I know I am capturing history cannot be described in words."
During his travels, Reynolds has photographed most of the Trump family.
Some of the celebrities he's photographed campaigning for Trump in North Carolina include racing legend Richard Petty, Fox News host Sean Hannity, internet sensations Diamond and Silk, and Miss North Carolina.
When asked what had surprised him the most about his experience covering the Trump campaign Reynolds said, "I was surprised by the amount of what I call diversified people that attend. All ages, all races and all classes."
For Reynolds, driving himself to campaign events and sharing his pictures is just doing his part to make America great again, no matter the backlash he's received.
This makes me proud to know I am doing my part to get Mr Trump elected. I had worked for 2 local (liberal) newspapers for over 13 years and now they refuse to print any of my photos because I openly support Mr. Trump. I know Mr. Trump is the only person that can save our country and our future depends on him being elected.
Reynolds photos in North Carolina show strong support from the military, veterans, and law enforcement in a state with several military bases and a large veteran population.
Ray is planning to travel to New York City on election night and for all the pictures he has taken, he's hoping he'll get a chance to have someone take his picture with President-Elect Donald Trump.
My goal is to photograph Mr. Trump as our next president. Celebrating victory on election night in New York City is going be an exciting conclusion to my small role in this campaign.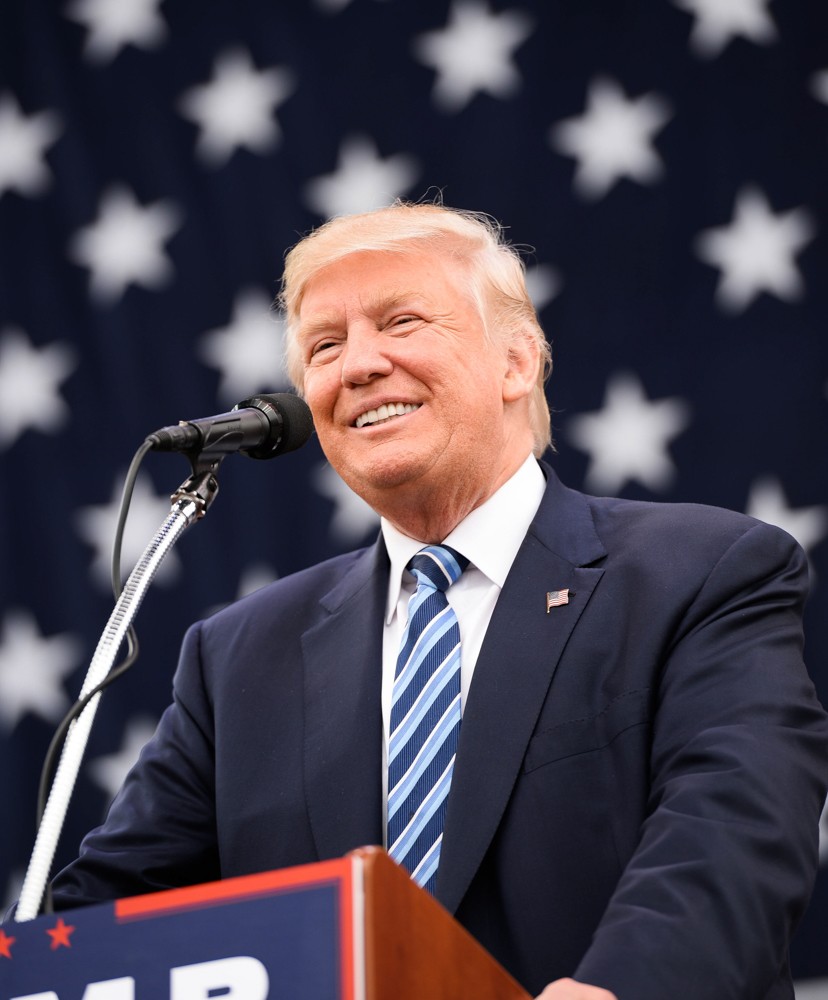 To see more of Reynolds photography you can visit his website.