California senate leader Kevin de León (D-Los Angeles) has claimed that the Trump administration's immigration enforcement crackdown is based on the "principles of white supremacy," after the federal government threatened to withhold $20 million in criminal justice grants from the state of California.
"It has become abundantly clear that Attorney General Jeff Sessions and the Trump administration are basing their law enforcement policies on principles of white supremacy — not American values," de León said in a statement. "Their constant and systematic targeting of diverse cities and states goes beyond constitutional norms and will be challenged at every level."
Sen. de León's comments come after the Department of Justice warned the state of California that it could lose $20 million in criminal justice grants should it fail to enforce policies under the new administration's immigration crackdown.
Attorney General Jeff Sessions has repeatedly warned localities protecting illegals from deportation, known as "sanctuary cities," that they risk losing federal funding should they fail to comply with federal immigration law. The administration is also publishing a weekly list of crimes committed by illegal aliens residing in sanctuary cities.
On a visit to the southern border on Friday, Sessions described de León's claim as "kind of extremist statement that I totally reject," urging jurisdictions such as California and New York to "reconsider" their position.
Meanwhile, Californian Assemblyman James Gallagher (R-Yuba) ridiculed it as a "ridiculous statement."
"Nobody here is talking about the state becoming an immigration agency or doing ICE's job for them. It's about whether you comply with federal law," Gallagher told The LA Times.
In February this year, de León revealed that "half [his] family are here illegally" under false documents and would be eligible for deportation under government policy. He then went on to push legislation making California a "Sanctuary State," which prohibits state law enforcement agencies in California from cooperating with federal immigration authorities.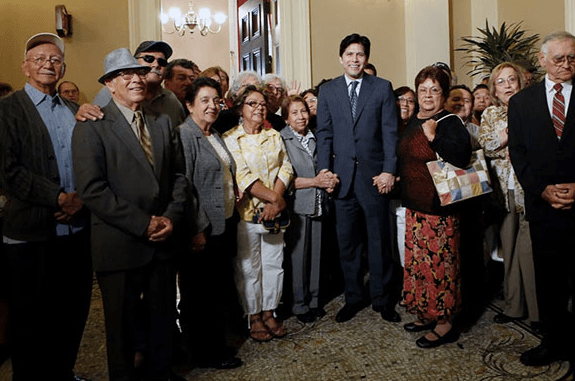 Earlier this month, Senate Bill 54, known as the "sanctuary state" bill, passed by a 27-12 majority along party lines.
You can follow Ben Kew on Facebook, on Twitter at @ben_kew, or email him at bkew@breitbart.com